I have six or seven drafts ready for Thursday thirteen but each Wednesday when I'm deciding which one to use, none of them seem to grab me. So, today I thought we'd talk about thirteen things that make me smile.
1. When dropping Stevie off at school this morning, the gym teacher commented that he wished all kids "were as good as this one is." Oh sweet Moses, my heart swelled. I often wonder what I ever did to deserve such a sweet blessing.
2. Mike and Molly – If you haven't seen this show, YOU NEED TO. It comes on Tuesday nights on CBS. In last week's episode I laughed because Mike's mom – as she was preparing for surgery – sat down to discuss her final wishes with her son. Low and behold she pulled out a casket brochure and explained to Mike that she wished to have a solid mahogany casket. I laughed out loud because she is my people. As you may recall that is the casket I've picked out too. I cracked the heck up and wondered to myself if the Mike and Molly writers read my blog.
3. My new kitchen rugs. My new rugs are from K-mart and they make me smile because they remind me of spring and becuase they match my kitchen beautifully. AND because they are not soiled with spaghetti sauce or syrup. YET.
4. 'Words With Friends' friends – I can't remember what I ever did with all my free time before there was such a thing as Words With Friends in my life. Most of the 'friends' I play are IRL (in real life) friends. The others are URL friends consisting of blog readers or blog friends. One opponent is a person I 'met' through twitter. I am thankful for these folks, especially the ones I can count on to make plays in a timely manner. I smile even bigger when I make a 161 point play – the word jeez in case you're wondering – against a player who admittedly wants to mule kick anyone beating him by 100 points or more.
Yes, I said mule kick.
5. My chair.
I know y'all are so tired of hearing about the chair, but I must tell you I smile each and every time I look at it, sit in it, or move it. My favorite thing about the chair is that it can easily be turned to face the television or turned to face the couch and love seat. It makes me all kinds of happy and was worth every bit of trouble I went through to get it. (Oh, and see that door back there? The yellow door? It is now blue and you can read all about that, here.)
6. Homemade Valentines – I saw this cute Valentine project several years ago and forgot all about it until my URL friend Becca posted them again on her blog. I daresay I am officially in the running for mother of the year.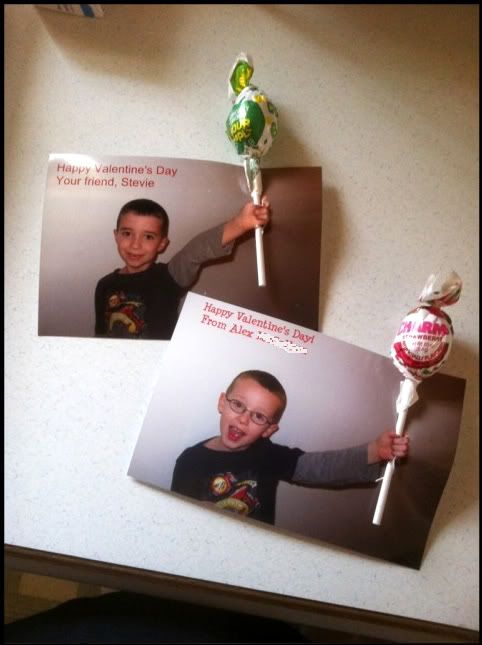 7. The Gym – It takes all I can muster to hit the gym but once I get there I give it 110% until my foot falls asleep and starts burning. Still, I know my heart thanks me and I know that I'll be smiling when I start seeing major results.
8. My three special fellas – Sometimes I feel like I'm the luckiest girl alive. I am blessed beyond measure.
9. American Idol – I have been a fan since the very first season. I loved the Simon, Paula and Randy tenure, but I'm loving this new family just as well. I'm excited for another great season.
10. 80 degrees – OH MY GOSH it has been so long since we've seen an 80 degree day here in WV. I PINKY SWEAR PROMISE I WILL smile at the first sign of it. I've heard all I want to hear about the cold and the snow and the ice and the winter storm advisory and the wind chill and the slick roads and the blah blah blah…
11. Facebook – I know it sounds lame but Facebook makes me smile daily. The information that people choose to share on a public forum fascinates me and I am just nosy enough to check it all out.
12. Breakfast with the girls – Once every couple of weeks I get together with girlfriends for breakfast. Some days there are just two of us, but some weeks the stars align and all five of us get together. We most generally ALWAYS go to iHop where I have the pancake platter with eggs over medium and buttermilk pancakes. I also request that they don't burn my hash browns because I hate burnt stuff.
13. Is there any question about this one?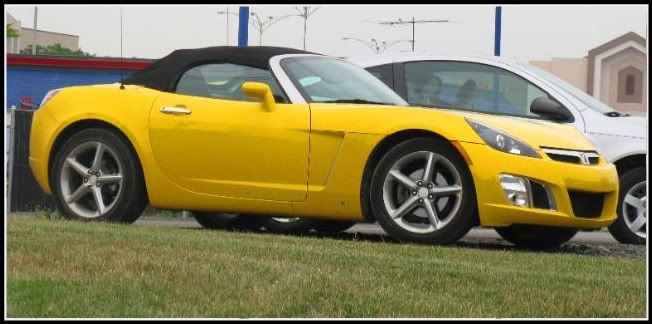 No I didn't think so.
——
My favorite things giveaway ends today. Have you signed up yet?