There is always a project in progress up in here. For instance, we are in the planning stages of a new back deck. Not because we want a larger one, or a better one, rather, because the boards are rotting and I am fearful that one of us will end up in the back yard when we fall through a board.
The project that we (and by we, I mostly mean McDaddy because he does 90% of the work) most recently completed is my new mudroom. I actually contribute by researching and pinning ideas to my Pinterest board and my challenging McDaddy when he says something like, "that would be tough to do" because I am a firm believer that while it might be tough, tough does not equal impossible.
Thankfully, I am married to a guy who can do just about anything.
Back in October, I wrote a post called "Designing My Mudroom" and shared pictures of the wall unit that my dad built for the new room. When I wrote my 2013 Year in Review, it dawned on me that I never showcased the FINISHED PRODUCT.
Every time I enter the new mudroom, I squeal, because y'all, it is just beautiful. This is the wall unit that my dad built for the room.
Isn't it fabulous?
[Note: This is the wall unit before the new foam flooring was installed.]
We ordered foam flooring almost two years ago and it has sat – in boxes – in the hallway until weeks ago when we were ready to install it.  The foam flooring comes in puzzle pieces, and as always, the boys were eager to help their dad install it.
It took McDaddy and his assistants approximately six hours to install the foam flooring and this is a pretty big room.
This is the before: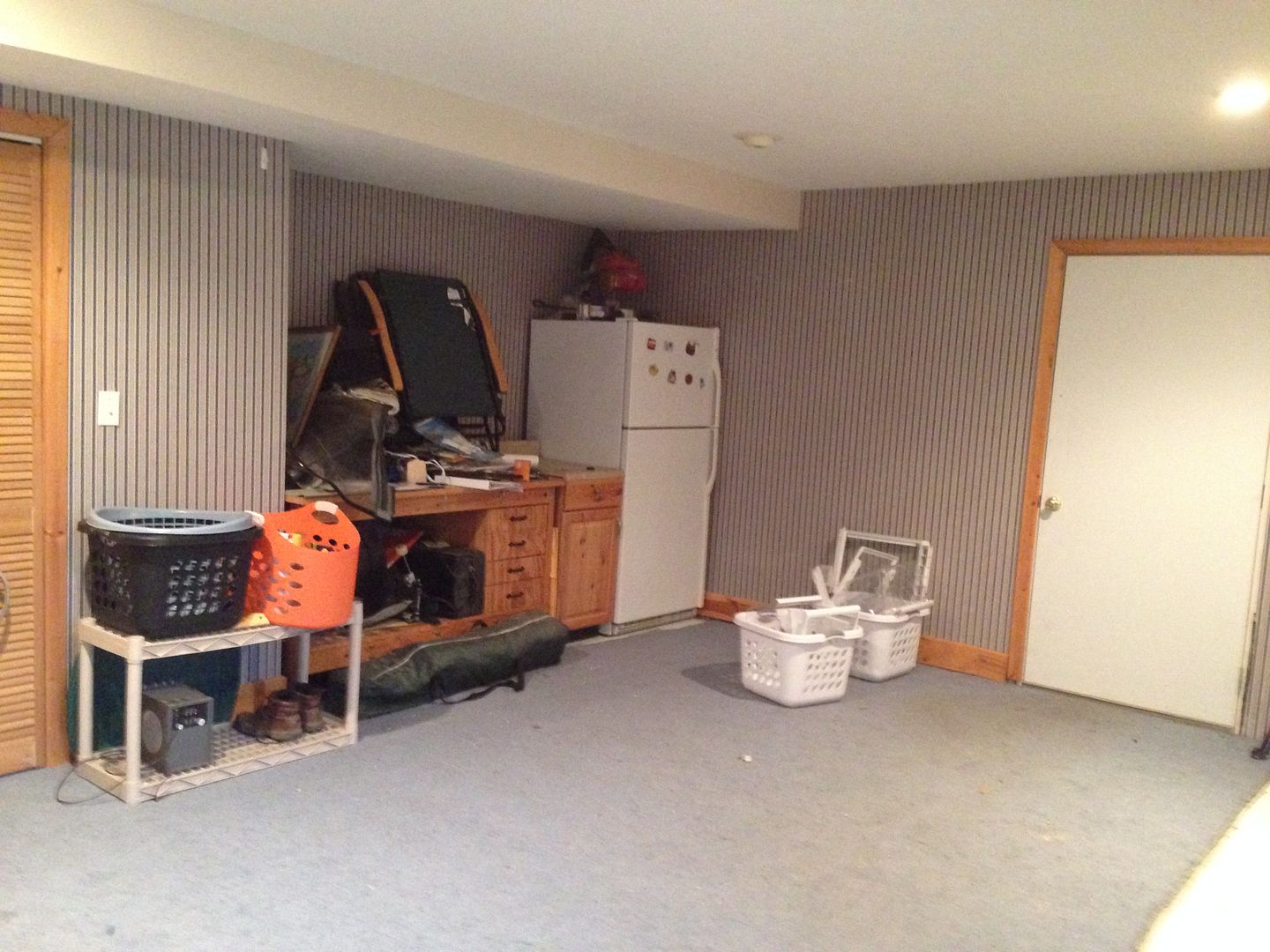 And, THIS is the after:
It looks like wood flooring, but it is actually foam. (Oh, and I have no idea why the striped wallpaper looks psychedelic.) It feels like you are walking on a sponge.
This picture was taken just before the floor was finished in front of the closet door.
To install a foam floor, you just measure and put the pieces together like a puzzle.
Just look at this laundry area.
Y'all, I swear I hear The Hallelujah Chorus every time I step into this room. I really wish I would've taken a picture of this room before we started any of the work. (I probably have a picture somewhere but I can't find it. You should trust me when I tell you that it was a hot, cluttered mess.)
Another plus of this nice, big room with a foam floor is that our boys use it as a basketball court.
Thanks to Pinterest (I'm sure McDaddy just rolled his eyes!) I discovered a great tip for metal / wire shelving. I went to Lowe's and purchased eight of these adhesive tiles. I removed the backing and attached them to the bottom shelf. Six of the tiles fit perfectly on this bottom shelf.
Cue the violins.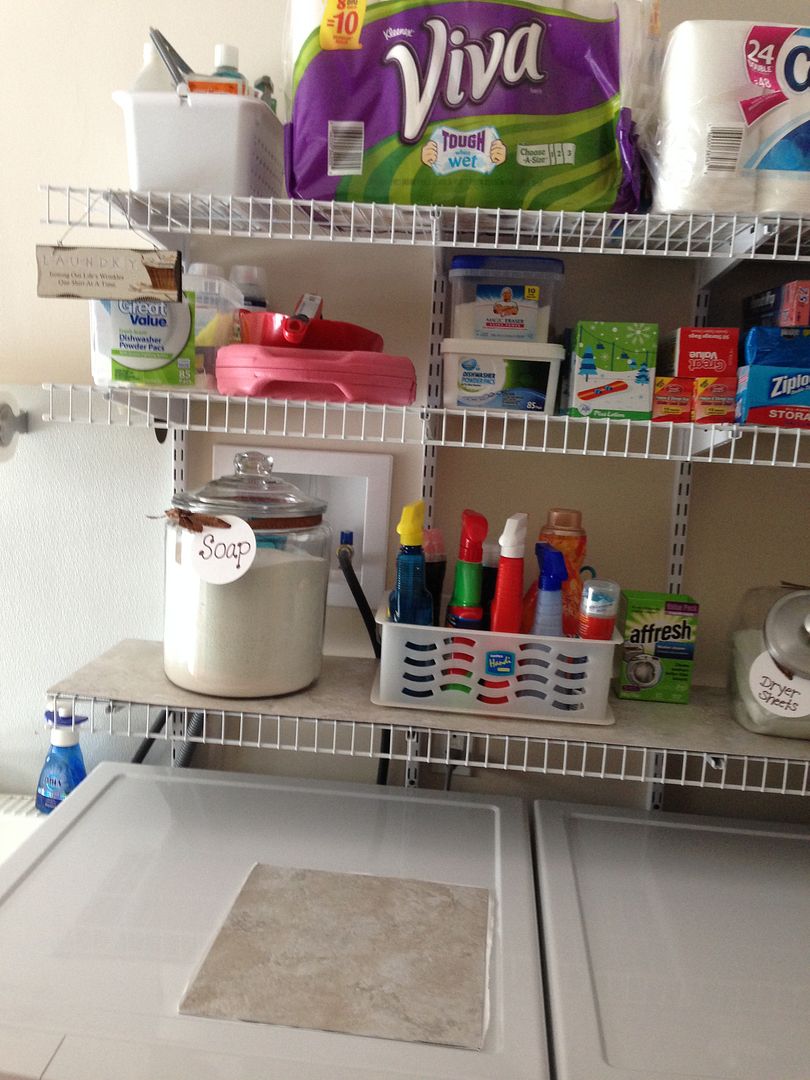 I love, love, love this new room and I appreciate all the work that McDaddy and MyDaddy did to make it beautiful!
For more great mudroom ideas, visit my Pinterest Board "Designing My Mudroom."