When I tucked the boys in last night, Alex asked me to take one last picture of him before he turned seven.
This picture makes me smile for so many reasons. These two are best friends, great playmates, and partners in crime.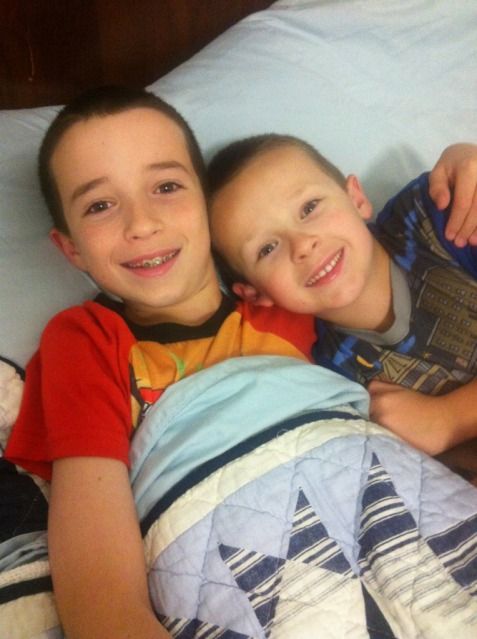 Partners in crime who will make great use of the Spider Man Deluxe Web-blaster that he has requested for his birthday.
And when I woke this sweet boy up for sleep today, he reminded me that he is, in fact, seven.
Yes, sweet boy. I remember.
Thanks to Sandy, Trick or Treat was pushed back two days which meant it fell smack-dab on Alex's birthday.
After a busy day at school, the birthday boy picked iHop for his birthday dinner.
After scarfing down his funny-face pancake, and in the blink of an eye, the birthday boy disappeared, and Anakin Skywalker showed up to back up his friend, the Navy Seal.
And the two of them – on official business – took the hood by storm as they tricked and treated for well over an hour.
And that, as they say, is that.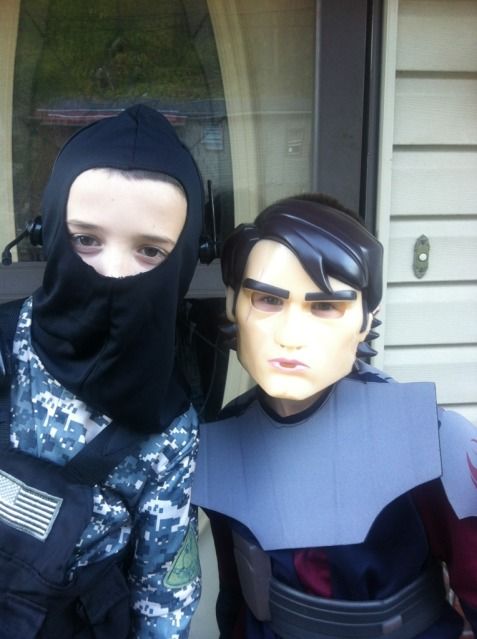 Until next year, Master….