Archive for the 'The Saturn Sky' Category
Some time ago, I was contacted by a company called CSN Stores asking if I'd like to review a product from one of their sites.
Then, a few weeks ago, I received another offer to review a product, or host a give-away. As you might imagine, I jumped at the offer. I asked if I could do a review and host a giveaway and they said, "Yes! What a great idea." Only they didn't really say that, but they did agree.
They have over 200 stores and offer just about you or I or anyone else for that matter could dream of. They have entire sites dedicated to pressure washers, rugs, massage chairs, and even dutch ovens. Sadly, I am still not not reviewing (or giving away for that matter) a massage chair. However, if you know anything about me and my never-ending pursuit to get a Saturn Sky for free, you know that I never give up.
I scoured the CSN sites and decided on something, then changed my mind, then changed my mind again.
I finally decided on these…
 If you're reading here and thinking this whole review/giveaway of Ginsu knives is a bit weird, well, I'd say you're probably right.
If you'd had the kind of bad luck I've had with knives though, you might understand. I received a set of knives when McDaddy and I got married back in 1998. Then, I received a set for Christmas a few years ago. Both sets were pretty cheap and within months they wouldn't cut squat. Well, actually they would cut squat, but not very well.
I don't have a long list of requirements for a set of knives except that they cut really well.
I used the Ginsu knives a few days ago when I made Cola Chicken. The knives have really cool blades and stainless trim AND they are super sharp which is good because hello, cut much? They really worked for me!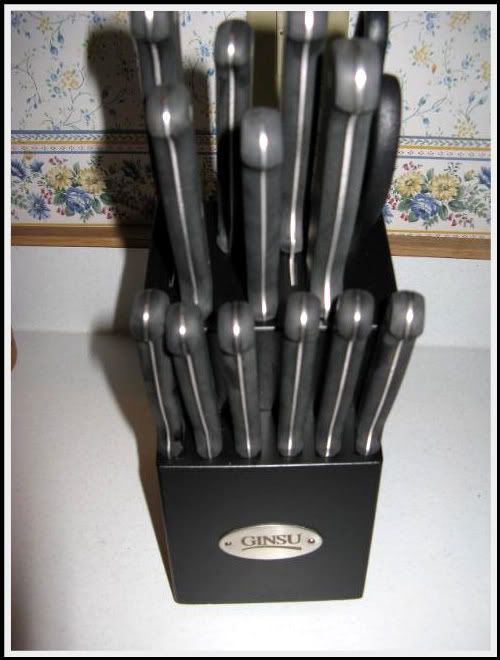 As I mentioned earlier, this is a review AND a give-away.
To win, head over to CSN Stores and head back here to tell me one of your favorite products!
Be sure to leave a valid e-mail address so you can be contacted if you win. A winner will be chosen courtesy of Random.Org on September 28, 2010 at 11:00pm ET.
——
In the interest of full disclosure, I received a set of Ginsu knives to facilitate this review, and a lucky reader will receive a set of their own, however, the opinions expressed in this post are my own.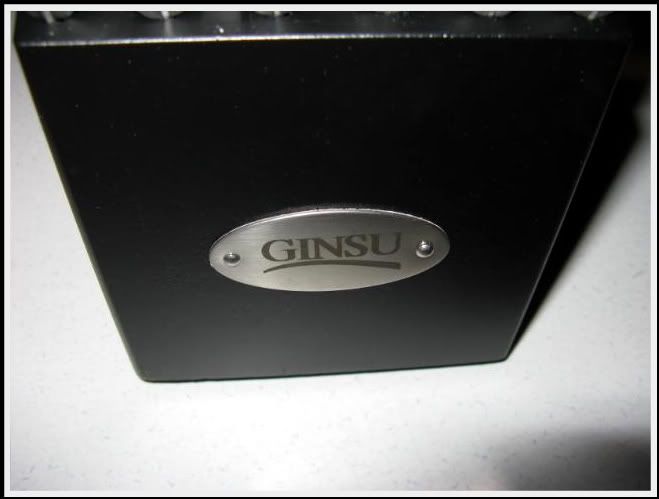 —-
Random Integer Generator

Here are your random numbers:

9

Timestamp: 2010-09-27 03:33:45 UTC
Congratulations to Commentor #9 – Renegades
Thanks to all of you who entered and a big thanks to CSN Stores for this great review/giveaway.