Some time ago, I was contacted by a company called CSN Stores asking if I'd like to review a product from one of their sites.
You might remember that they even have an entire site dedicated to bedroom furniture sets.
After hours of looking on their sites, I settled on a laundry center because for quite some time I've been looking for something to put in the toy room that would hold dress-up costumes. I first thought I would purchase some type of pegboard, but then it dawned on me that in a few short years my boys would no longer be dressing up in costumes and then I'd have some sort of pegboard about four feet up the wall and that would probably look goofy.
Just as I anticipated, the laundry center works perfectly.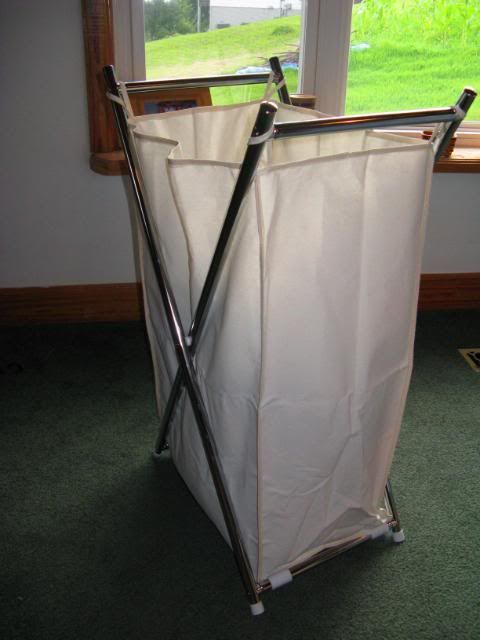 When it arrived, I opened the box to find 23 pieces.
McDaddy was busy and as is always the case, I didn't want to wait because I like everything done RIGHT NOW.
I started ripping open hardware baggies and unpacking poles and I was sure I could put it together all on my own.
Within minutes I had the thing together.
Then, I noticed the poles were crooked and the last set of screws would not go where they needed to go. So, I took it all apart and followed the directions this time.
I asked the boys to round up all of their play costumes which was a big job because they are scattered all over the house.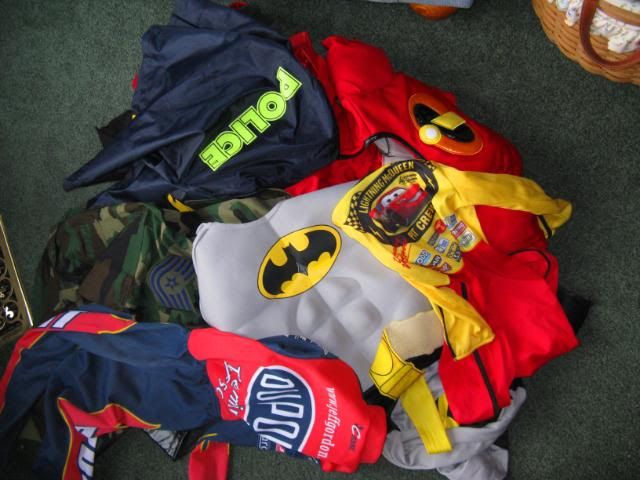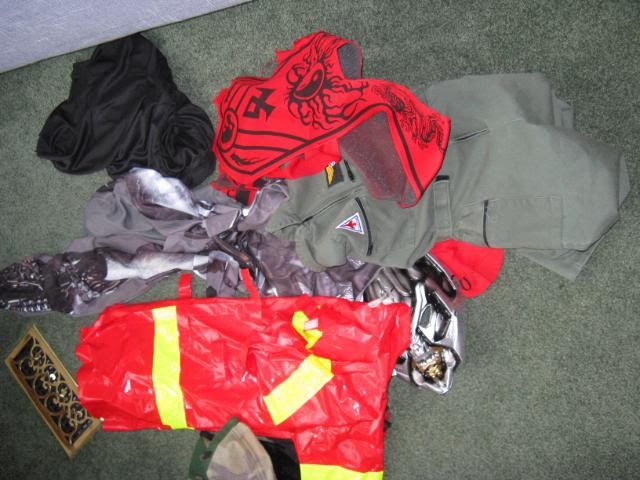 I was thrilled that the costumes not only fit in the hamper, there is actually plenty of room in case they add to their dress-up collection.
In addition to that, it looks fabulous in our toy room.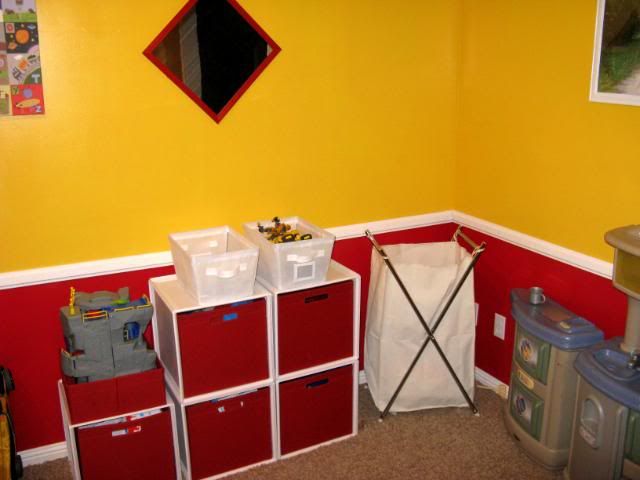 A big thanks to CSN for allowing me to review one of their products.
CSN Stores Works For Me! For other things that might work for you, visit We Are THAT Family.
[In the interest of full FTC disclosure, CSN stores sent the laundry center mentioned in this post to facilitate this review in exchange for my honest opinion of their product.]
One Response to "Dressing Up!"