I was recently contacted by a company called CSN about the possibility of reviewing one of their products. They have over 200 stores and offer just about anything you or I or anyone else for that matter could dream of. They have an entire web-site dedicated to bedroom furniture sets and strangely enough one dedicated to massage chairs of all things.
Sadly, that's not what I'll be reviewing.
Instead, I'm waiting for one of these….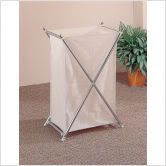 And so is our toy-room.
Stay Tuned…
In the meantime, head over to CSN and check out the massage chairs, or the hot plates, or water pumps, or one of my personal favorites, SHOES! There is truly something for everyone!
One Response to "Bloggity Business with CSN Stores Dot Com"