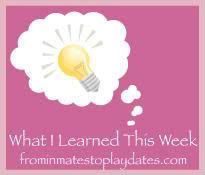 Each week, I come here and tell you all about my plans to get back to a regular bloggy regimen and each week, I discover that I have failed, yet again.
So, the first thing I learned this week is that I need to stick to my word and get back to dishing out my daily dose of crazy here on the blog. So much crazy has happened, I've got enough crazy to fill the pages of this blog for months.
All I need, really, is time.
Here's the short list of other things I've learned this week.
1. If you have a broken bone, they now make a camo cast.
2. When it was released in the 80's, Dirty Dancing was a low budget film with major stars, but it became a huge success and the first film to sell more than a million copies on home video.
3. Steel cut oats are straight up nasty.
4. Hydrocodone is the single most prescribed drug in the world.
5. Having your carpets professionally cleaned will make your house smell so good.
6. Professional carpet cleaners can make your upholstered dining room chairs look brand new.
7. There are very specific lift points under the Saturn Sky. If the mechanic isn't paying attention, he can crack the underside of the SKY body.
8. Bath & Body Malibu sunset smells wonderful.
9. The SMART car comes in a convertible.
10. In my opinion, the ice bucket challenge, the cold water challenge and all the other challenges on Facebook are goofy. Instead of participating in all that nonsense, how about just donating to the cause.
That's what I learned this week.
Now, what did YOU learn?
To join in on the What I Learned This Week carnival, simply follow these steps.
1. Any time this week, publish your What I Learned This Week post on your blog and link to this post.
2. Link up with the Mr. Linky form down below. Please put the link to your POST, not the front page of your blog.
3. Then visit the other participants and see what they learned this week.
Easy enough?
GO!