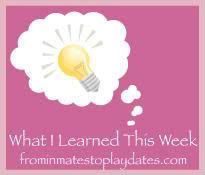 There is a rare auto-immune disorder called Relapsing Polychondritis. It occurs in 3.5 people per million.
Did you get that?
This rare disorder of the cartilage occurs in three point five people out of one million people.
Do you know where this is going?
Yes, you guessed it.
I hit the Relapsing Polychondritis lottery.
Do you remember when I had trouble with my ear in March, June, and again in September?
And yes, that ear on the right hurts just as bad as it looks.
After several visits with an Ear specialist, a CT Scan, several appointments with a head/neck oncologist, a needle biopsy, a punch biopsy, weeks of pain, six antibiotic prescriptions, two steroid prescriptions, blood work, and a rheumatologist appointment, I was diagnosed with this crazy rare disorder that is characterized by recurrent episodes of painful inflammation that causes deterioration of cartilage. This often painful disease can cause deformity and be life-threatening when respiratory tract, heart valves or blood vessels are affected.
As you might guess, this crazy rare disorder is not well known, not well understood and is often misdiagnosed.
Basically, the human body's immune system begins to attack and destroy the cartilage tissues in the body. It is characterized by recurrent episodes of inflammation of the cartilage of various tissues of the body. Tissues containing cartilage that can become inflamed include the ears, nose, joints, spine, and windpipe (trachea). The eyes, heart, and blood vessels, which have a biochemical makeup similar to that of cartilage, can also be affected.
Oh, and as an added bonus, the course of symptoms for patients is often unpredictable.
That's what I've learned the past month.
Now, what did YOU learn?
To join in on the What I Learned This Week carnival, simply follow these steps.
1. Any time this week, publish your What I Learned This Week post on your blog and link to this post.
2. Link up with the Mr. Linky form down below. Please put the link to your POST, not the front page of your blog.
3. Then visit the other participants and see what they learned this week.
Easy enough?
GO!