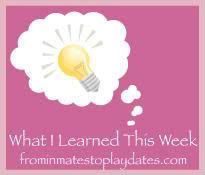 Since last March, I've been complaining about crazy ear pain that starts off as soreness and progresses into a flaming red, hot, throbbing, painful ache that has been known to drive me to tears. When it happened for the first time (March, 2013), I was sure I had a small cut in my ear that had become infected. I should have known that nothing in my life is ever that simple. It became obvious after three rounds of antibiotics (and no relief!) that this was anything other than a simple infection. After a month of constant, nagging pain and a bottle of ibuprofen later, it was gone.
Three months later, it was back.
And three months after that, it was back again.
As it turns out, I am one of the lucky ones. Most people who share this diagnosis suffer for several years before it is diagnosed. Mostly because the disease is so rare, Doctors are not familiar enough with it to actually make the diagnosis, but also because it presents as an infection. I first heard the words relapsing Polychondritis back in August, but was just definitively diagnosed this past week after a CT Scan, blood work, two biopsies, an oncology consultation, three different ENT appointments, and lots of prayer. Relapsing Polychondritis is an auto immune disease which means the immune system attacks healthy cells in the body by mistake.
This disease effects 3 to 4 people in one million.
I guess you could say I hit the relapsing Polychondritis lottery.
There is no sure for this disease and the best medication to treat the flares is prednisone. If you know anything about prednisone, you know it is not a long term answer for an incurable disease. The Rhumetologist (whom I really like!) suggested that I start on Methotrexate. McDaddy and I have done extensive research on the medication and formulated a list of questions to discuss with the Doctor.
Ten months after the onset, I feel like I may be on the right road. I started taking Methotrexate this week. In fact, I took it yesterday. Because the medicine has serious, life-threatening side effects, it is only taken once a week. While I am only taking four pills per week now, I will eventually work up to eight pills per week. Though the pills are small, they are fierce. This medicine is typically given to cancer patients and those suffering with psoriasis and rheumatoid arthritis.
There is a list of side effects a mile long. Some of those include, mouth ulcers, liver damage, hair loss, extreme fatigue and dizziness. All I can do is pray that the Lord will protect me from all of the horrible effects I read about. I had a dream night before last that I was holding my hair – all of it – in my hands after taking the medicine.
I realize that losing my hair wouldn't be the worst thing that could happen, still it's a tough pill to swallow. The hope is that the medicine reduces the flares which will in turn reduce the amount of damage to my ears, nose, trachea, heart valves, eyes and joints.
As the four little yellow pills made their way down my esophagus yesterday morning, I prayed for the Lord's protection and guidance as McDaddy and I continue to navigate this medical condition. I'd appreciate your prayers too.
That's what I learned this week.
How about you?
To join in on the What I Learned This Week carnival, simply follow these steps.
1. Any time this week, publish your What I Learned This Week post on your blog and link to this post.
2. Link up with the Mr. Linky form down below. Please put the link to your POST, not the front page of your blog.
3. Then visit the other participants and see what they learned this week.
Easy enough?
GO!