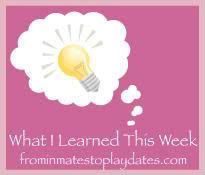 I have been going non-stop since 9:15 A.M. It is almost midnight and I am pooped. I had a rheumatology appointment and a cardiology appointment back-to-back and then I had several errands to run before picking up both boys after school. After that, the boys and I ran here and fro to mark several things off of my massive TO DO list, and THEN we went Christmas caroling with the Scouts.
On top of that, it's What I Learned This Week night up in here.
So, here's what I learned this week.
1. If you have a Facebook Yard Sale site in your area, you should join it and then start getting rid of crap.
2. The older Bentley gets, the braver he gets.
3. It is tough to see a five-pound black puppy in the dark.
3. Thanks to his new-found bravery, freezing temperatures and my impatience, Bentley will now be taken out on a leash after dark.
4. One can never have too many snowmen.
5. The clerks at Target are not permitted to throw gift cards away, even if they have a zero balance.
6. Tim Hawkins has his own Pandora station.
7. The Adam & Eve advertisement on Tim Hawkins' Pandora channel has nothing to do with the Bible.
8. An ice maker will not make ice if the water filter is not installed in the fridge.
9. Christmas Pandora stations make me smile, especially when I'm wrapping presents.
10. You can breath new life into a Christmas swag by removing the dark red poinsettias and hot gluing some bright red glittery apples, glittery pine cones and a bright red bow from Michaels.
11. You know you are old when appliances and household items excite you.
12. When I discovered that three large pizza boxes fit on one shelf in our new fridge, I realized the new fridge is a lot bigger than the old one.
13. The Mint M&Ms are much better than the plain ones.
14. Bentley is no longer in an XS sweater.  =(
15. This fact makes me sad.
16. I thought once the novelty of Bentley wore off, the boys might not be so excited about him. I was wrong.
17. When it's 54 degrees on December 16th, the SKY should be hauling me around town, not the big honkin' Chevy truck.
That's what I learned this week.
Now, what did YOU learn?
To join in on the What I Learned This Week carnival, simply follow these steps.
1. Any time this week, publish your What I Learned This Week post on your blog and link to this post.
2. Link up with the Mr. Linky form down below. Please put the link to your POST, not the front page of your blog.
3. Then visit the other participants and see what they learned this week.
Easy enough?
GO!