I have been a slacker in the posting department.
Today, though?
I decided to bust out the laptop while watching Big Brother and catch you up on the goings on up in here.
1. For starters, my crazy medical drama is still in full swing and has become a great big pain in the neck.
Literally.
As you may recall, I had some serious medical drama involving my ear over the weekend.
After a visit to Med Express, a visit to the Emergency Room, a visit to an Ear Specialist, and a CT Scan, guess what?
The only thing I know for certain is that my ear is still hurting, the swollen lymph node behind my ear will have to biopsied if it doesn't go down and after some stubborn veins in my arm and hand rolling, I have this beauty on my forearm where the nurse injected the dye for the CT Scan of my neck.
Thankfully, it isn't nearly as painful as it looks.
2. Do you remember my sweet sister-in-law, Michelle? I sent her a text last weekend, asking if she'd be willing to make one of these for a window in our playroom.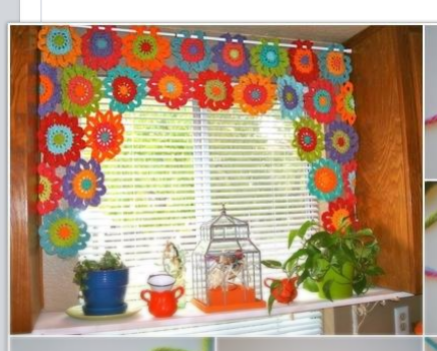 Isn't it fabulous?
Since our playroom is bright red and yellow, I asked Michelle to go heave on the red and light on the orange.
I found it on Pinterest and took a screen shot of it.
Am I the only one who takes random screen shots several times each day?
I can't wait for her to finish it!
3. And speaking of random…. During VBS at our church, a friend of mine had a really cute, colorful, glass-bead bracelet on her wrist that she bought while visiting Myrtle Beach, South Carolina. I absolutely fell in love with it. This week, another friend of ours – who also loved it – went to Myrtle Beach. She searched out the little Guatemalan shop and texted me a picture of the one she picked out for me.
Isn't it lovely?
4. I got so excited, I came home and ordered these
because I have not been able to find them at any of the local shops here in Charleston that carry the brand and also because they have sold out of several sizes since I last checked the website, and I couldn't bear the thought of having that cute little bracelet without these flip-flops that I'm pretty sure will match the bracelet perfectly.
You may remember that I ordered their rhinestone counterpart just a month or so ago.
Clearly, it doesn't take much to excite this ol' girl.
5. I spent the evening looking at this,
All I could think about was McDaddy falling out of that tree.
Yes, that is McDaddy up in that tree.
And yes, I was a nervous friggin' wreck.
I'd love to hear from you guys. What have you been up to these last few days?