So today, there was this,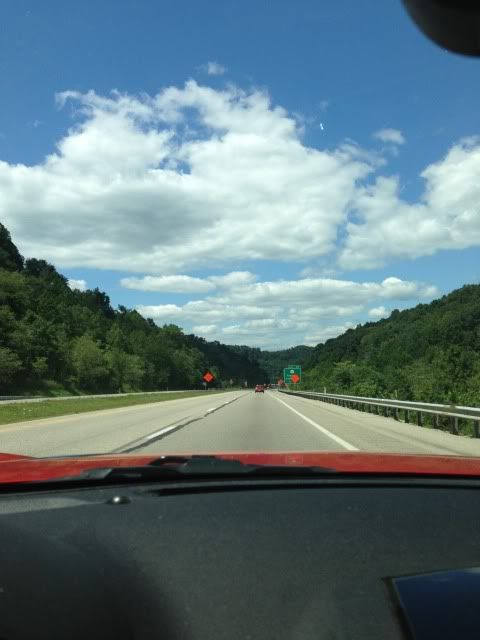 while I was blasting 'O Happy Day' in this.
I'm gonna say this, and I'm going out on a limb here, but I think the snow is finally over.
Alex and I had a wonderful topless ride, even though traffic was backed up for miles.
Who could worry about traffic when looking at this?
It was an absolutely perfect day to bring her home because IT WAS ALMOST 80 DEGREES HERE TODAY!
Both girls had a smile on their face all evening!