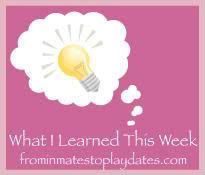 I learned something very important this week. I learned  that I will never again buy pepperoni rolls from anyone because I can make better ones.
I've purchased pepperoni rolls recently as a fund-raiser. They were hard and nasty.  On several occasions, I've purchased pepperoni rolls at the grocery store and every single time, I am sorry that I purchased them.
In another words, my pepperoni rolls are the bomb dot com.
I have both made friends and influenced people with my pepperoni rolls. Last week, while sharing my menu board on Facebook, several people asked me for me pepperoni roll "recipe." I thought I'd share it here with all eight of you, too.
Here's how to make the Bomb dot com pepperoni rolls.
First, you'll need these ingredients:
1. First, you'll need to follow the directions on the back of the frozen rolls. Basically, spray a muffin pan with non-stick cooking spray. Place rolls in the muffin pans and cover the pans with saran wrap that has been sprayed with non-stick cooking spray so that the wrap doesn't stick to the rolls.
2. Let the rolls raise 3-5 hours.
They will swell like ankles during pregnancy. Don't panic. This is normal.
3. You can flatten the rolls in either of two ways. You can do it the fancy way and use a rolling pin, or save time and frustration and use your hands. Just know that you'll have to pull it carefully so as not to put a hole in the roll or else all of your goodies will ooze out during baking.
4. Once you flatten the roll out, place 4-5 pieces of pepperoni and a pile of mozzarella cheese on it.
5. Fold each corner toward the middle, making sure you close the roll completely.
6. Bake pepperoni rolls for 12-15 minutes at 350 degrees.
Best when served WARM.
Here's what I learned this week.
That's what I learned this week.
Now, what did YOU learn?
To join in on the What I Learned This Week carnival, simply follow these steps.
1. Any time this week, publish your What I Learned This Week post on your blog and link to this post.
2. Link up with the Mr. Linky form down below. Please put the link to your POST, not the front page of your blog.
3. Then visit the other participants and see what they learned this week.
Easy enough?
GO!