Let me start by promising I won't mention our water situation today.
You're welcome!
Instead, I thought we might discuss the SNOW situation.
Y'all.
My boys have been to school for a total of three days since December 19th, and one of those days was a two-hour delay. (Not that I'm complaining, because I have enjoyed everyday with my boys, but because of the days missed, the kids now have to go to school until the end of May.)
We have 3-4 inches of snow on the ground. We had a snow day (and have another one tomorrow!). Earlier today, my neighbor, Jamie texted to ask if Stevie and Alex would like to come out and go sledding with her kids. She also promised hot chocolate. It sounded better than sitting in the house one. more. minute, so I threw some cookie dough in the oven because COOKIES!
The kids had a great time!
Earlier in the day, I also spent some time organizing some problem areas around this joint.
The area under our sink looked like this several weeks ago.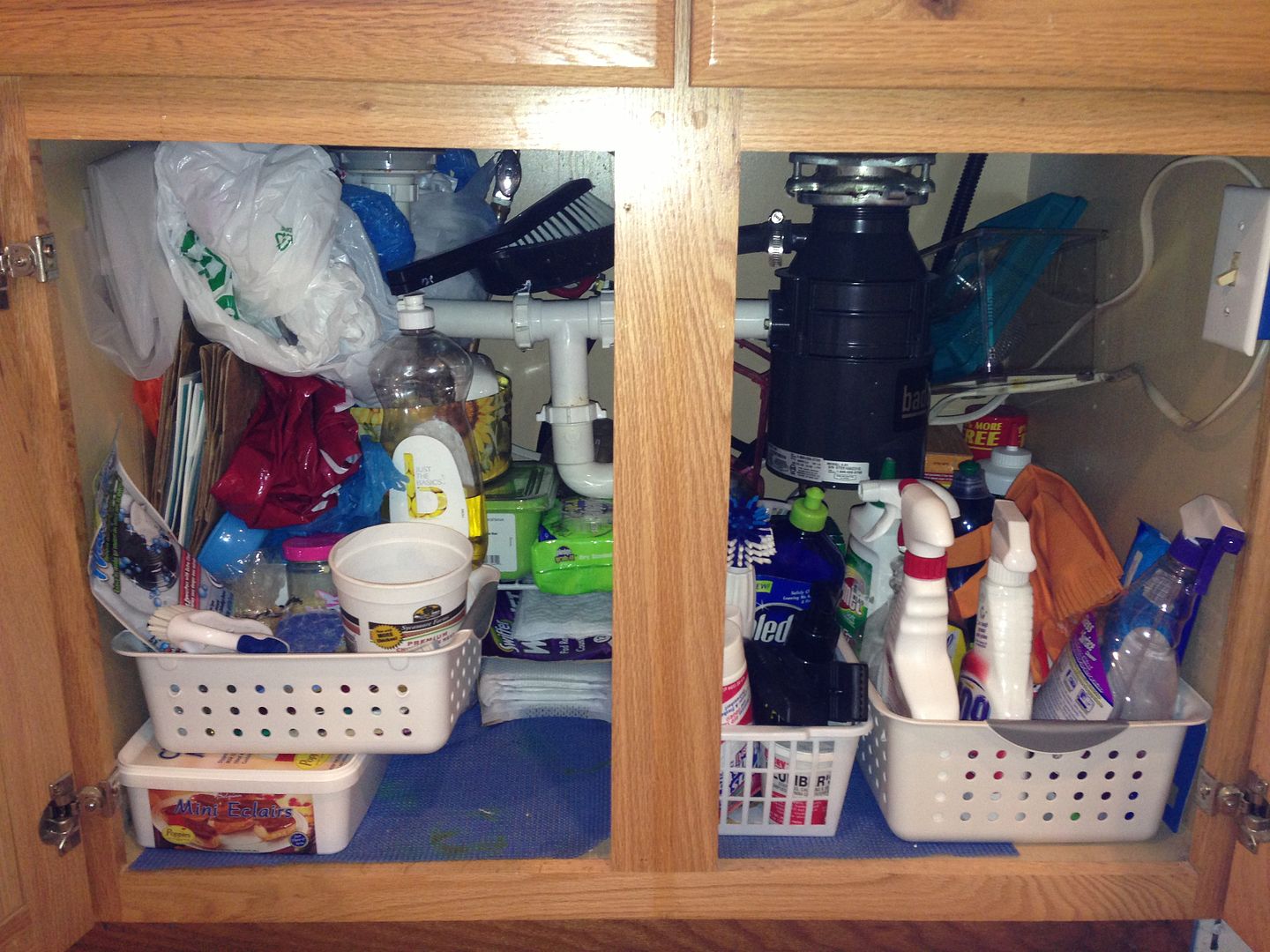 After repairing a leaky water pipe and adding a tension rod, it now looks like this.
I am sure I heard violins when I stepped back to take a look at this newly organized space.
I was so impressed with the big difference the little change made, I decided to organize the area under my bathroom sink, too. Unfortunately I didn't get any before pictures.
Rest assured, it was a hot-mess.
Just look at this wonderfulness…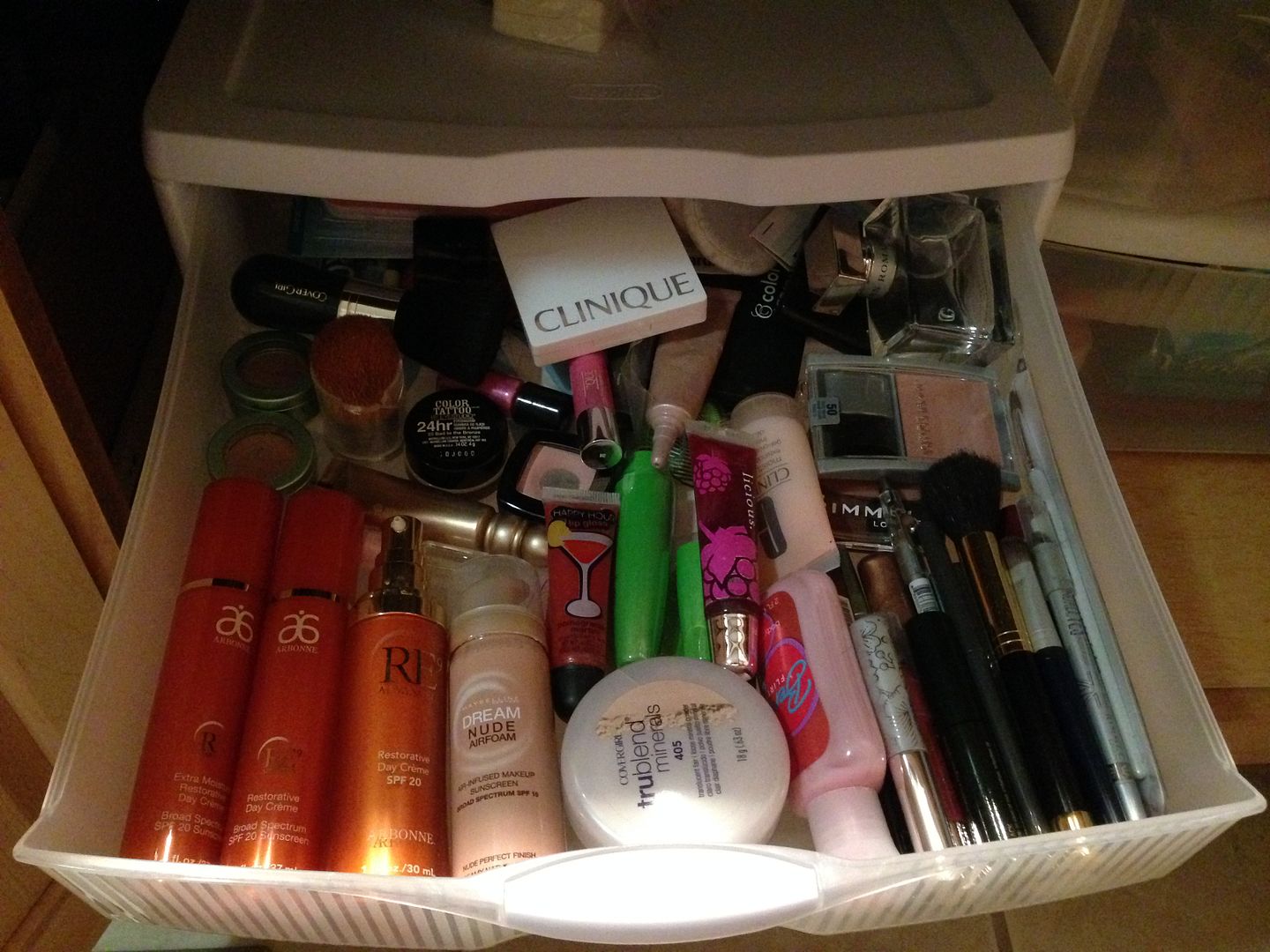 Extra make-up – aisle 1.
This next one is travel size and first-aid items, among other things.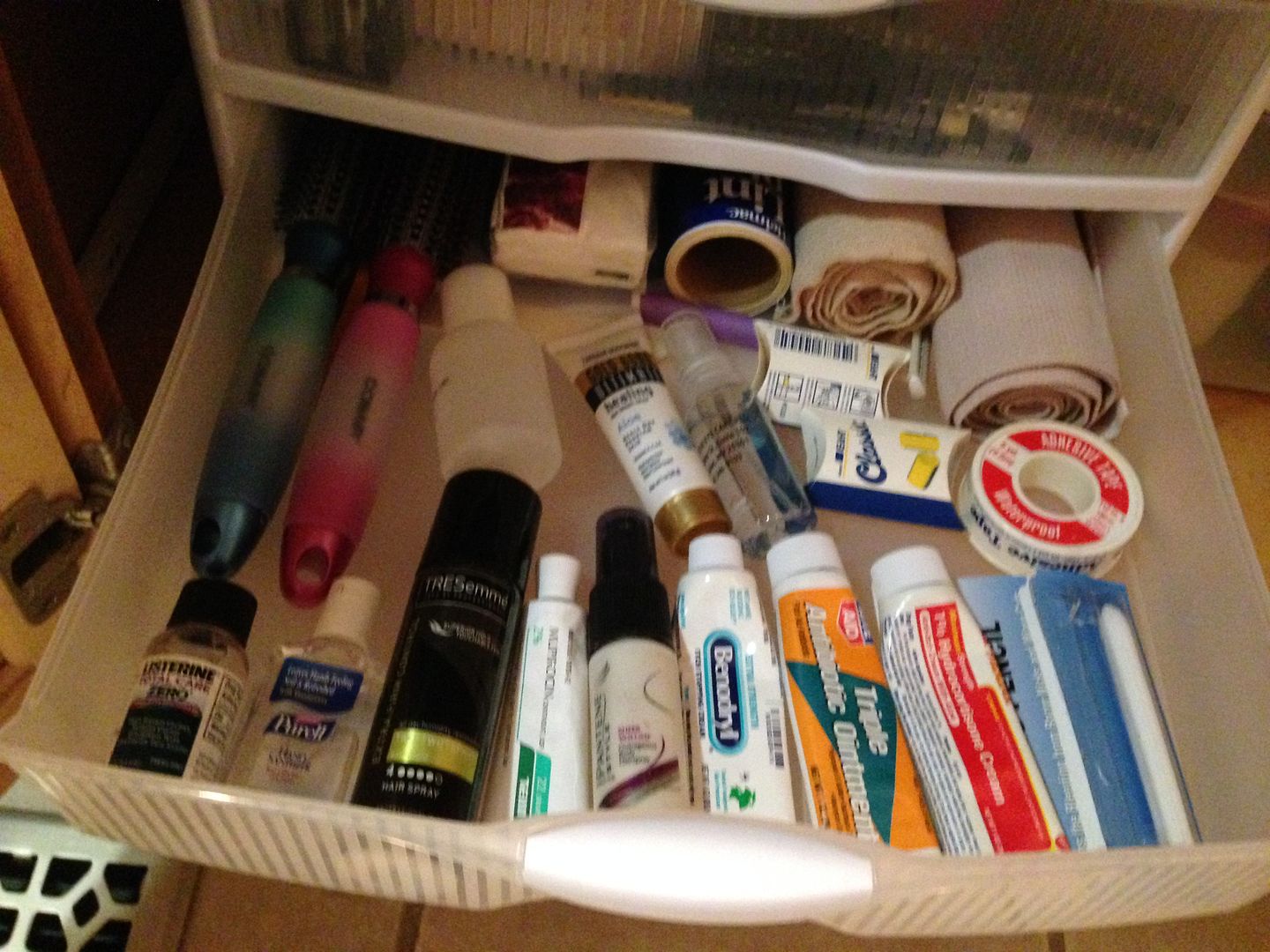 And this last one is full of all of the crazy amount of little tubes of toothpaste and toothbrushes we get from the dentist, along with extra toothbrushes for visitors who might visit and forget theirs.
This little three-drawer organizer works so well in this space. I love it!