To The Man In Oregon Who Stole Our Credit Card Info,
You do not know me. I live on a home on a small city near Charleston, WV, with my husband and two small sons.
Back in July, my husband discovered a $4,000 charge to BW, Inc. on our credit card. After calling me to verify that I hadn't lost my mind and purchased a pool without speaking to him about it, he called the credit card to report the fraudulent charge, a charge which was very surprising to us because both of us had our credit cards in our possession. The next day, a lady named Sarah called from BW, Inc. Sarah was calling us because "something didn't seem right" about the caller who was ordering a crazy, expensive ATV with matching helmet. You see, the caller (YOU) was located in Oregon and the card holder (US) was located in West Virginia.
This may not have been such a big deal, but when Sarah asked why the billing and shipping address did not match up, you explained that the home in West Virginia was your chalet.
Chalet?
Really?
In West Virginia?
This is laughable to me, and I guess also to Sarah who was, thankfully, smart enough to realize that you are a lying thief. Had you not been greedy, you probably could've gotten away with your initial purchase without anyone suspecting anything until we received our credit card statement. And speaking of the initial purchase, the FOUR THOUSAND DOLLAR go-cart you ordered, what did you do with it?
Did you sell it?
Do you still have it?
When I called BW, Inc., to talk to someone about the fraudulent charge, Sarah was nice enough to provide me with your billing information and your phone number, along with a copy of the go-cart order delivery information. I know exactly when you ordered the go-cart, the address it was delivered to and the date and time it was signed for.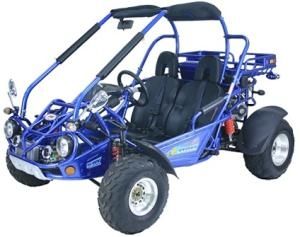 You better thank your lucky stars I don't live in a state near Oregon or I would've paid your sorry hind-end a visit, myself.
Do you remember the day you received a call from "Sarah at BW, Inc." asking you to verify the receipt of the go cart? That wasn't Sarah, you idiot. That was me! I never expected you to answer the phone that day, but must say I was quite proud of myself for thinking so fast on my feet. I really wanted to scream through the phone that you were a "no good thieving thug, but instead, I kept my cool. I should have said the words felonious and idiot before hanging up.
I have tried to call you several times since then (and tried again this afternoon while writing this post) with no success. I can only imagine that a no- good thieving thug like yourself would know to use an APP which allows you to use a fake phone number.
I have spent several hours working in cahoots with our local police department here in Charleston, Chase Visa, and the Portland Police. It appears that because you live in Oregon, we live in West Virginia, and the go-cart company is in Minnesota, you will likely get away with this. If I had the money, I would pay for your extradition myself.
If you kept the go cart, I hope you wreck in it. If you sold the go cart on Craig's List (which I'm guessing is what you did with it), I pray that you get what's coming to you and that you were paid with counterfeit money. Hopefully, you'll pull another stunt like this and your sorry butt will end up in jail next time.
You need Jesus.
And a conscious.
Sincerely, The Lady in WV Pushing For Your Arrest, Conviction and Incarceration