It's been one of those days. If you're not in the mood for a good ol' fashioned rant, you should probably just move on.
McDaddy has been in Puerto Rico all week. He had the nerve to text this picture on Monday.
Doesn't it look glorious?
Meanwhile on Monday, I drove the kids to school in this nonsense.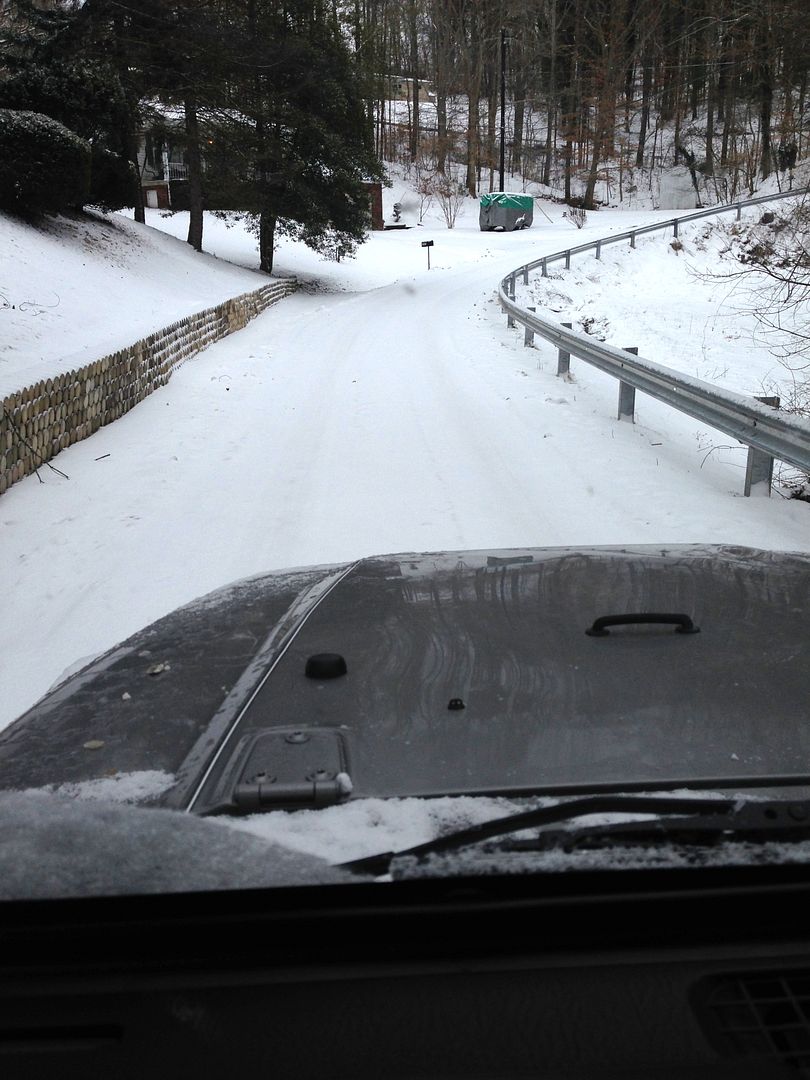 Honestly, I wouldn't be upset if I never EVER saw another snowflake in my lifetime.
Representatives from The CDC and The EPA were here in Charleston today for a press conference regarding this stupid water crisis. I had hoped to hear honest information regarding the safety of our water supply. Instead, we got another round of nonsense. The CDC says we can use the water however we like. They acknowledge there's limited data available on the chemical that made it's way into our water (crude MCHM). Dr. Tonja Popovic, a Doctor with the CDC also had this to say:
"We're not really talking about if the water is safe, we're talking about is the water appropriate for use."
Now do you see why residents of West Virginia are so frustrated?
Dr. Popovic, if you happen upon my blog today, I have this question for you. If we're not really talking about if the water is safe THEN WATER you doing even speaking to us?
This Dr. Popovic claims that our water is indeed appropriate for use, but I would have felt better about her statement if she had been chugging a glass of tap water while she was making the claim.
This situation is just crazy. We may not drink our tap water for months.
And if that's not enough, several communities close to us flooded over night. Instead of compiling a list of all bus changes, our local Board of Education called at 5:34 AM, 6:05 AM and then again at 6:27 AM to inform us of school bus changes.
So, yeah. I woke up in a foul mood.
I am praying that tomorrow will be better.
Happy Thursday, y'all.