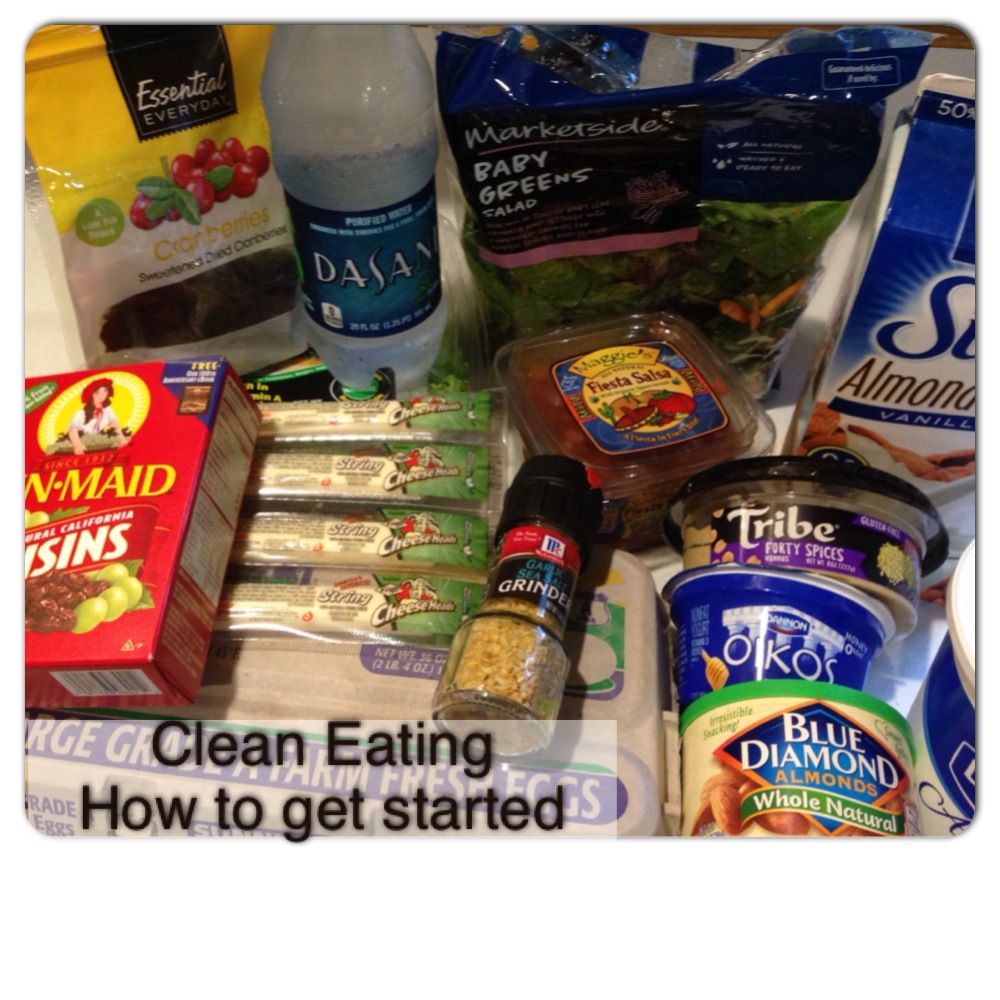 You've probably heard of clean eating, but, if you're like me, you may be reluctant to begin the process because you have no idea how to go about "cleaning up" your diet. Eating clean is a good way to drop some pounds, while also providing your body with healthy, nutritious options from each of the food groups. Basically, that means eating more foods such as vegetables, fruits and whole grains, plus healthy proteins and fats. It also means cutting back on refined sugars, added sugars, salt and unhealthy fats.
Because eating clean doesn't require you to count calories or give up whole food groups, it is easy to follow. In a grocery store, you should be doing most of your "clean" shopping around the perimeter. You should shop the aisles sparingly. A good rule of thumb is, if the food can sit on a shelf or in a cupboard for weeks or months, IT. IS. NOT. CLEAN.
Before we get started, you should understand that I in no way, shape or form consider myself an expert on this subject. I have been maintaining a clean diet for the past three weeks, with the exception of our camping trip this past weekend (UGH!!!!!), so I've done lots of reading, research and Googling. This post is intended to help you kick start your clean eating lifestyle.
With that said, let's get started.
Don't wait, do these EIGHT!
1. EAT LOTS OF VEGGIES
There are many benefits to eating more fruits and vegetables. Vegetables are full of vitamins, with many boasting vitamin A (Essential for healthy vision and immune function) and vitamin K (aids in keeping your bones healthy). Vegetables are also high in heart-healthy fiber, which helps you feel full. Additionally, vegetables are low in calories, so you can eat lots of them without damaging your waistline. (Can I get a HOLLA?) Fresh vegetables are as clean as they come since they are unprocessed and come straight from the garden vine, garden plant or farm. If you are concerned about pesticides and junk, you can do your own research about that. All I can suggest is to wash all vegetables (and fruit!) before consuming. Most of your clean eating plan should come from this section of the store (and blog post). Remember that most veggies (aside from starchy ones) can be eaten in abundance. A general rule for vegetables (and some fruit) is the darker / richer the color, the more vitamins, minerals and phytonutrients it contains.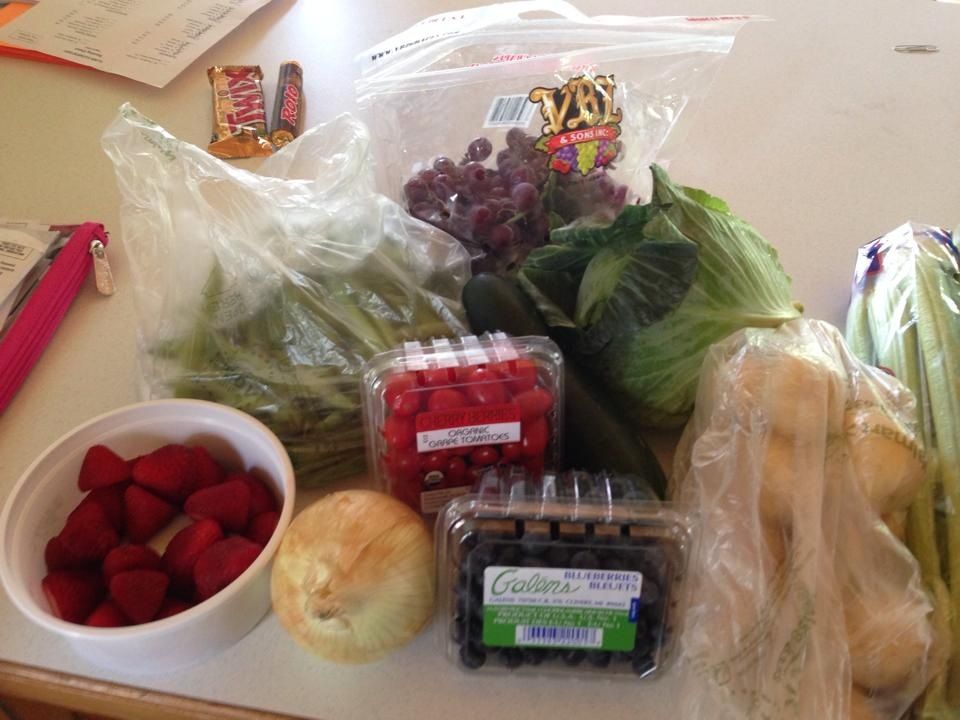 [Pay no attention to the Rolo and Twix you see in this picture. They have no business sticking their nose where it doesn't belong.]
VEGETABLE SUGGESTIONS
Carrots
Celery
Spinach
Broccoli
Bell Peppers in any color
Zucchini
Eggplant
Squash of any variety
Kale
Chard
Collard greens
Okra
Green beans
Tomatoes
Sweet potatoes
Onions of any variety
Any other fresh veggie you enjoy
2. EAT MORE FRUIT
Most fruit is "clean", however it does contain natural sugar. This can be confusing to the body. Fruit is a great snack or dessert option but should not be consumed in excess. And just like vegetables, fresh fruits are whole, unprocessed foods. Frozen, canned and dried fruit is minimally processed and can be a great clean-eating choice also. You will need to check the ingredient list to be sure that there is no sugar added. It is also best to look for fruit canned in its own juice. To make sure you get the added heart-health and weight-loss benefits of fiber, choose whole fruits over fruit juice.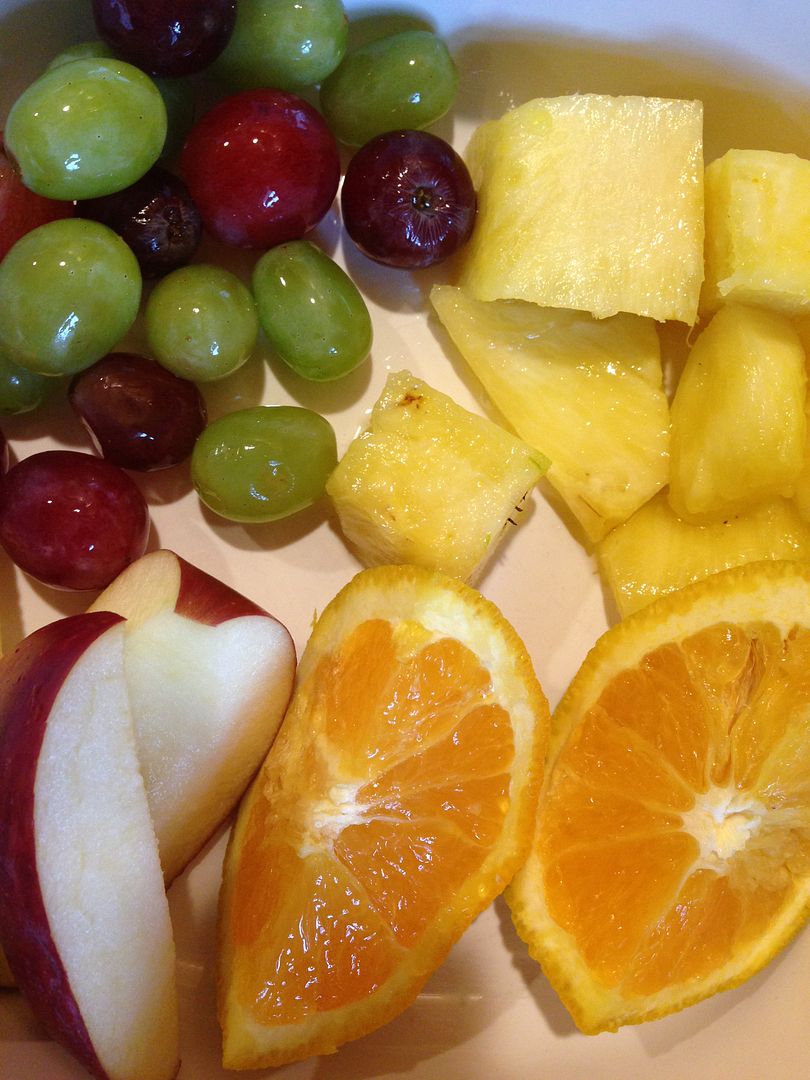 FRUIT SUGGESTIONS
Apples
Bananas
Grapes
Pineapple
Pears
Raisins
Plums
Nectarines
Oranges
Grapefruits
Banana
Avocados
Berries of all kinds
Cherries
Kiwi
Star fruit
Any other fresh fruit you enjoy
 3. DAIRY CAN BE CONTRARY
Dairy can be contrary and confusing when trying to eat clean. Dairy products provide several health benefits – especially improved bone health. Foods in the Dairy Group provide nutrients that are vital for health and maintenance of your body. These nutrients include calcium, potassium, vitamin D, and protein. Full fat dairy products are best because when the fat is removed, it is often replaced with sugar and chemicals. Fat is good for you, chemicals are not. Again, when you read dairy labels, the list should be very short. (For example Daisy brand sour cream has ONE ingredient.) Stick with dairy with as few ingredients as possible.
Greek yogurt – look for few ingredients- artificial sweeteners should not be one of them.
Milk – This is a personal preference. I have been drinking almond milk, but use cow's milk for scrambling eggs. Generally, low-fat milk typically means the more processed it is.
Cottage cheese (If you eat it, I DON'T!) – Full fat is best, but you can also use low fat. (NOT fat free.)
Yogurt – (I'm not a fan of yogurt either, but I've been eating it because BENEFITS!) Always opt for Greek yogurt when you can. Plain yogurt (regular or Greek) is the only way to go. (For added flavor, you can mix in fruits, along with a dab of honey or maple syrup.)
Cheese – Most cheeses should be eaten in moderation due to their high fat content. Block cheese is best. Pre-shredded cheeses should be avoided because they have additives and preservatives. If you have a hankerin' for cheese, buy a block and get to shredding. Real grated Parmesan cheese is acceptable in moderation.
Unsweetened rice, coconut or soy milk – I can't give any advice here, I've not tried any of it.
DAIRY SUGGESTIONS
Greek yogurt
Block cheese
Cottage Cheese
Ricotta Cheese
Feta Cheese
Almond milk
4. CUT DOWN ON SATURATED FAT
You don't have to cut out fats when you're eating clean; instead you'll need to focus on healthy fats. It sounds difficult, but really, it's as simple as trading saturated fats (those found in butter, cheese and meat) for healthy fats like olive oil, canola oil and the fat found in nuts and fatty fish. The benefit is that these fats are good for your heart and can help raise your good cholesterol. The saturated fats (found in butter, cheese and meat) are associated with increased risk of heart disease and need to be limited, or else HEART ATTACK. Some simple good-fat, bad-fat substitutions are: topping a salad with nuts in place of cheese, eating avocado on a sandwich instead of mayo. (I don't eat avocado, but as I understand it, it is good for you), and using natural peanut butter in place of cream cheese.
FATS AND OILS
Oils are fats that are liquid at room temperature, like the vegetable oils used in cooking. Oils come from many different plants and from fish. Oils are NOT a food group, but they provide essential nutrients. For that reason, they are an important part of the clean eating diet.
FATS AND OILS SUGGESTIONS
Raw almonds
Raw sunflower seeds
Raw nuts (not salted, oil dipped or covered in chocolate)
All natural peanut butter or almond butter
Coconut oil (I haven't tried this but hear it is quite good.)
Extra virgin olive oil
Flax seed
Chia seeds
5. WHOLE GRAINS ARE GOOD, REFINED GRAINS ARE BAD
Bread and pasta aren't clean by true definition but the standard American diet needs it. So, your best bet is to pick the highest whole grain quality ingredients and eat it in moderation.
Whole grains include more nutrients than refined grains because the bran and germ are not removed. Look for the word "whole" with the first ingredient in breads and pastas—for example, make sure it says "whole wheat," not just "wheat." Outside of whole wheat, choose whole grains like quinoa, oats and brown rice.
Cutting out white flour and refined grains is an easy way to eat cleaner. Refined grains have been milled, a process that removes the bran and germ. This is done to give grains a finer texture and improve their shelf life, but it also removes dietary fiber, iron, and many B vitamins. Refined grains are typically found in unhealthy packaged foods, like baked goods and junky snack foods that may also deliver added sugars, saturated fats and extra sodium. Instead of buying [packaged refined carbs] cookies, crackers and cakes, white rice, white bread and white pasta, you should be buying brown rice, whole wheat bread and pasta.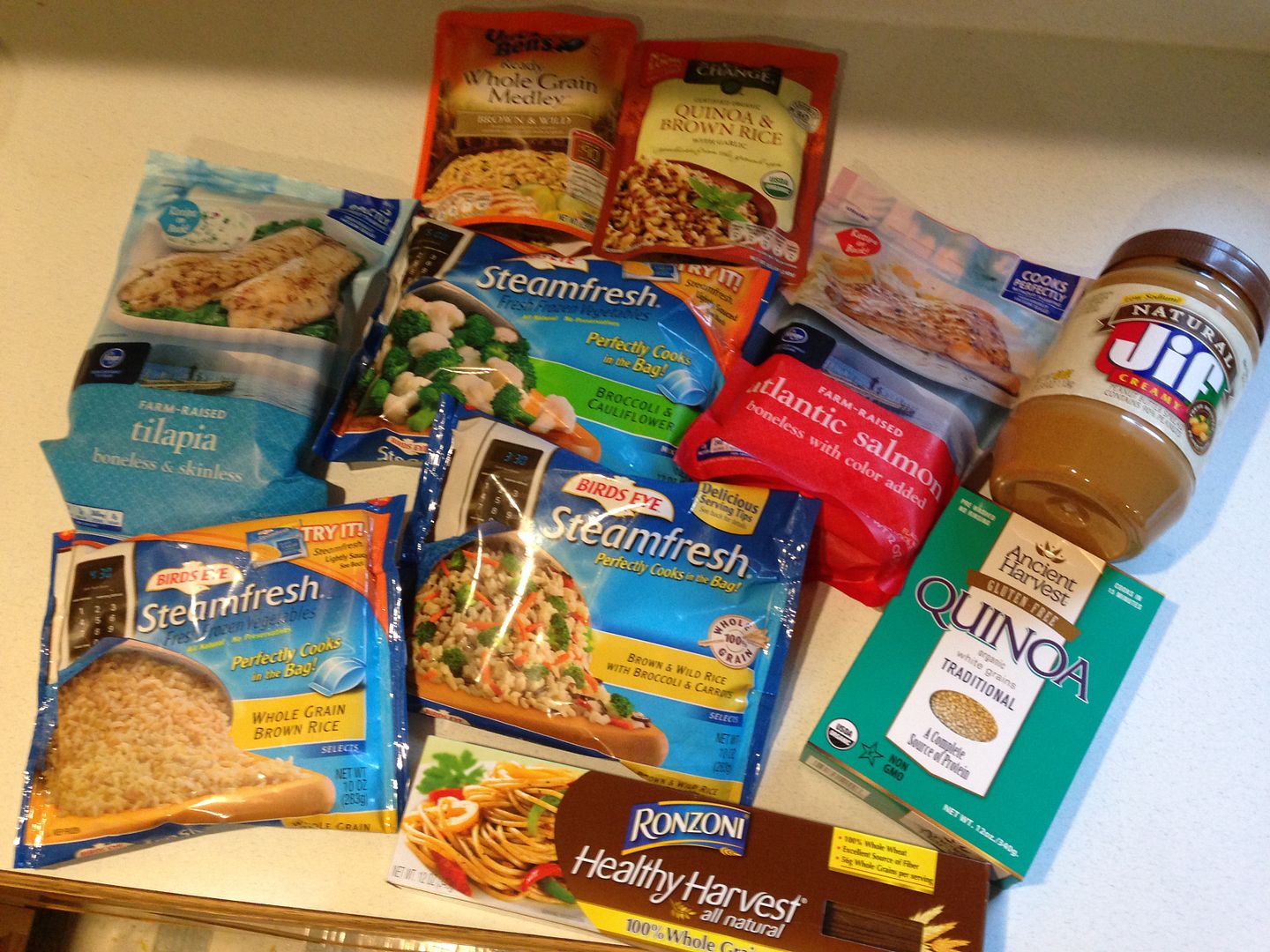 GRAIN SUGGESTIONS
Oatmeal
Quinoa (a rare complete protein!! Oh, and also pronounced kin-wa)
Whole wheat or whole grain pasta
Brown rice
Buckwheat
Barley
Black rice
Wild rice
Ezekiel bread
100% whole grain bread / pasta products (in moderation)
6. EAT LESS MEAT
Eating clean doesn't mean giving up on meat entirely, but eating less meat can help eliminate extra saturated fat from your diet. A serving of meat is just three ounces (think deck of cards)—but portions served at restaurants and even at home tend to be larger than that. It's best to get protein from beans and tofu (I haven't tried this!) some nights and then smaller portions of meat (in soups and stir-frys) on the other nights.
Eggs – Eggs are important, especially egg whites. Since most of the nutrition is in the yolk, you shouldn't leave them out often.
Chicken & Turkey – Boneless, skinless poultry breasts are great if you eat meat.
Beef can be part of a clean eating diet – but should be grass fed and humanely raised beef. If you're like me, you'll have no idea how to know this, so you might ask a butcher or meat cutter to help you select these. If you are wanting to forgo beef, try venison, bison or buffalo. Both are very similar in flavor.
Pork – While not everyone believes pork to be a clean food, it's actually clean if you get the good quality pork. Processed pork is BAD. So, ham are Canadian bacon are definitely NOT part of a clean eating meal plan.
Venison – This is a very lean meat and can be used in place of beef in most recipes.
Fish – Most fish is considered clean, just be careful of the mercury content found in most fish you'll find in your grocery store.
MEAT AND PROTEIN SUGGESTIONS
Chicken breast
Eggs
Salmon
Tilapia (white fish in general)
Tuna
Lean turkey, pork or beef
Tofu
Black beans
Kidney beans
Pinto beans
7. LIMIT YOUR SUGAR INTAKE (This is the hardest one for me!)
Most people eat too many added sugars. To clean up your diet, cut down on added sugars in your diet by limiting sweets like soda, candy and baked goods. Look for foods without sugar as an ingredient, or make sure it's listed towards the bottom, which means less of it is used in the food.
8. HALT THE SALT
Eating too much salt can increase your blood pressure. The average American eats more than the recommended 2,300 mg of sodium per day (that's about one teaspoon of salt). Cutting back on processed foods will help you reduce your salt intake, as most packaged foods contain more sodium than homemade versions. To help minimize salt while you cook, flavor your food with herbs and spices, citrus and vinegar.
CONIDIMENTS, SPICES and NATURAL SWEETNERS
Ketchup – It's virtually impossible to find a clean ketchup. I bought organic ketchup and called it a day.
Mustard – Mustard is tough too. I'd suggest Dijon.
Honey
Pure Maple Syrup – The real stuff, not the kind found in restaurants.
Spices – Any herbs you buy should come in bulk or a bottle. Most seasoning packets are not clean. Garlic and onion powder are good options, so long as they don't include. Several of the Mrs. Dash spice blends are good, but again, you'll need to read the ingredients.
CONDIMENT / SPICE SUGGESTIONS
Salsa
Siracha
Tabasco sauce
Hot sauce
Low sodium soy sauce
Hummus
RAW honey
Stevia (in moderation)
Mrs. Dash
Apple cidar vinegar and balsamic vinaigrette.
(Ranch dressing can be made with a ranch seasoning packet and Greek yogurt)
OTHER FOOD SUGGESTIONS
Tea – particularly green tea
Oatmeal – Just the plain kind. Nothing flavored. Opt for steel cut oats or traditional rolled oats. (Though if I'm being honest, the steel cut oats made me gag.) Add fruit, raisins, maple syrup, honey or a dollop of peanut butter to make it more appealing.
Canned items with no added sugar – Due to the BPA's in cans, there is much debate as to whether or not canned items, even without added sugar and salt, are clean. If you do decide to purchase things like beans or tomato sauce in a can, read the ingredients! There should be no added sugar in the list. (Words to avoid on the list of ingredients are sugar, evaporated cane juice, corn syrup, dextrose, high fructose corn syrup and fructose.) Canned foods typically also contain lots of sodium, so be careful. It adds up quick.
Dry beans and legumes – like lentils, black beans, chickpeas, etc.
Whole wheat flour (pastry flour, white whole wheat flour, coconut and almond flour are all good.)
Legumes Edamane, beans, garbanzo beans (chickpeas) and lentils
I hope this information helps get you on your way to eating clean. Or at least eating CLEANER.
I  plan to post some of my favorite clean recipes here in the days to come.
If you decide to give clean eating a try, I'd love for you to let me know how it goes.