For those of you coming here today to find out if we found a solution to our bed situation, I am so sorry to tell you that our mattress and box springs are still sitting on the floor. McDaddy didn't have any luck finding wood that would match at Lowes today, so now we must find out if a carpenter friend of ours might be able to make some rails to fit our mattress set.
I spent most of the day cleaning out our closet and getting rid of clothes we no longer wear. I am determined to clear out the clutter up in here. It might take me most of the year, but I will get it done.
On Wednesday evenings, I teach a Pioneer Class of Kindergarten and First Graders, with my friend Jeana. We are always on the prowl for holiday crafts and activities to do with our kiddos. Years ago, my dad taught me how to make an Easter basket out of a Styrofoam cup. I looked for an Easter craft on Pinterest, but I didn't find anything I liked better than my daddy's creation.
They are simple and cute.
Start with a large Styrofoam cup.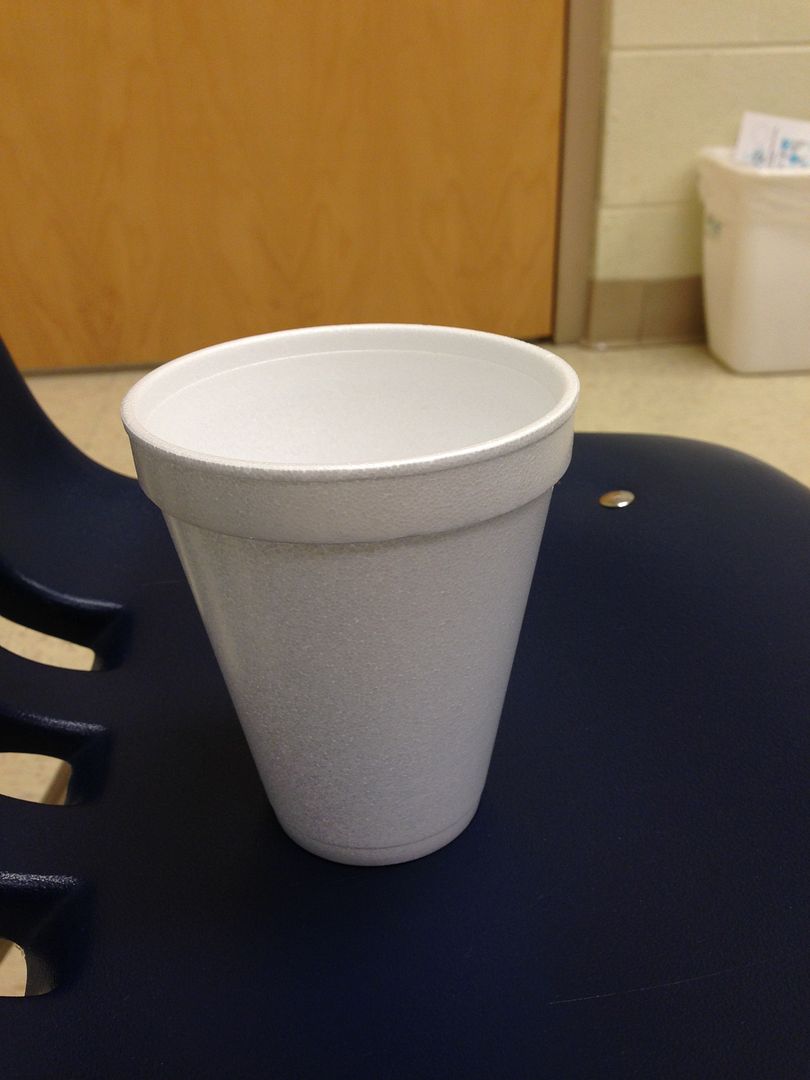 Using scissors, make a cut in the "lip" of the cup and cut it off.
This piece will be the handle.
Next, use your scissors to make small cuts all the way around the top of the cup.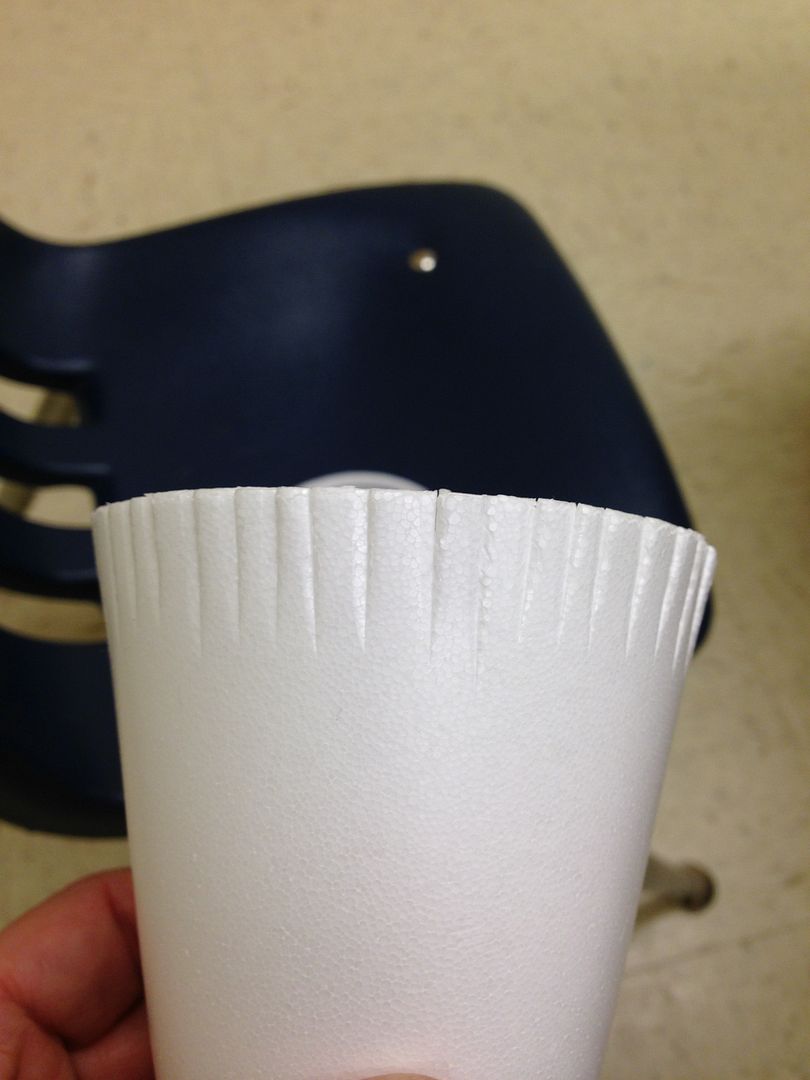 This next step would be much easier with an X-acto knife, but since I didn't have one, I used scissors.
Make a small cut on both sides of the cup.
Put one end of the handle through one side of the cup and place the other end through the hole on the other side of the cup.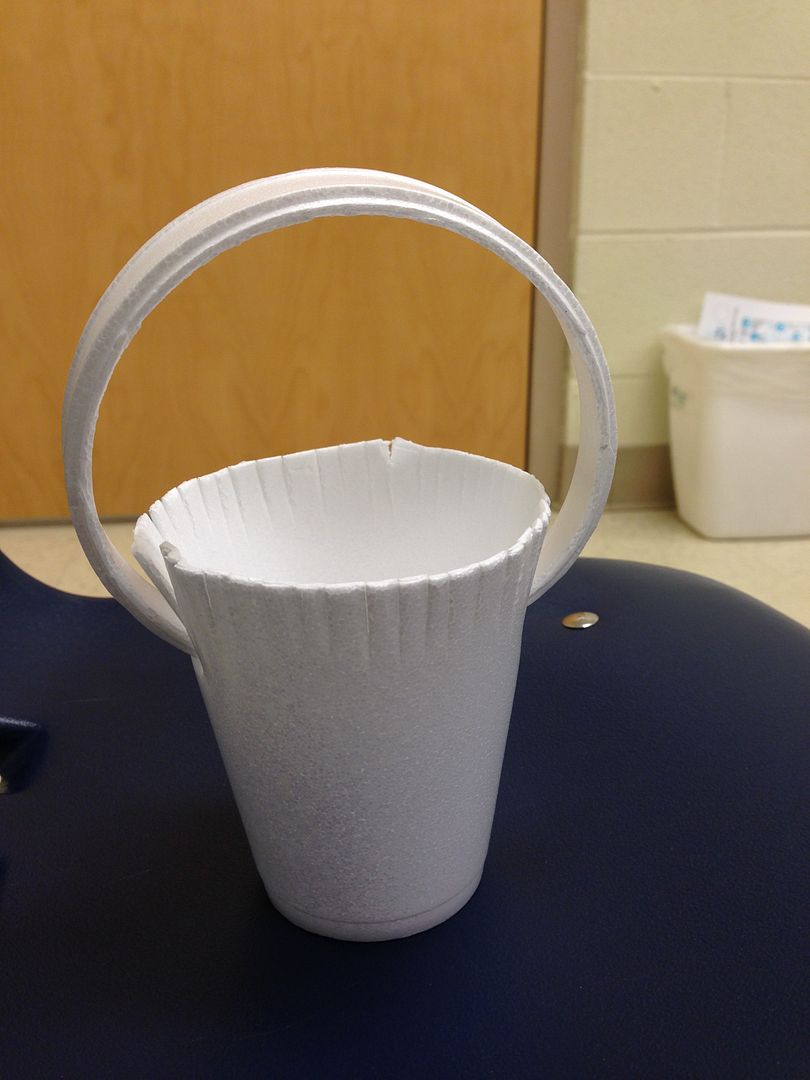 Very carefully, push down gently on the top of the cup to "fan" the slats out.
Aren't they cute?
You can choose to fill them with Easter grass OR you can do what we did and cut tiny strips of green paper to make the grass.
Fill the baskets with candy and goodies.
Finally, send the kids home before they get all "sugared" up.
Enjoy!