My name is Julie, and this is my personal blog. On any given day, I might discuss motherhood, my PTA Presidency, reality TV, "my time in jail" or the Saturn Sky. Before becoming a stay-at-home-mom (who rarely stays at home) I spent eight hours a day in jail, counseling inmates where the clanging metal bars, whiny inmates and endless nonsense excited me.
I share my life with three special fellas and they provide me with some great blog fodder.
My husband, McDaddy (not his real name of course) is the most patient man on the planet which is funny because I am the most impatient person I know. We married in 1998 (after dating for SIX years!) and everyday I find a new reason to love him. Our oldest son, Stevie is nine years old and is a carbon copy of his daddy. Our youngest son, Alex is six years old and is much like his mama. We make our home on top of a hill in a tiny town in West Virginia and this is our family.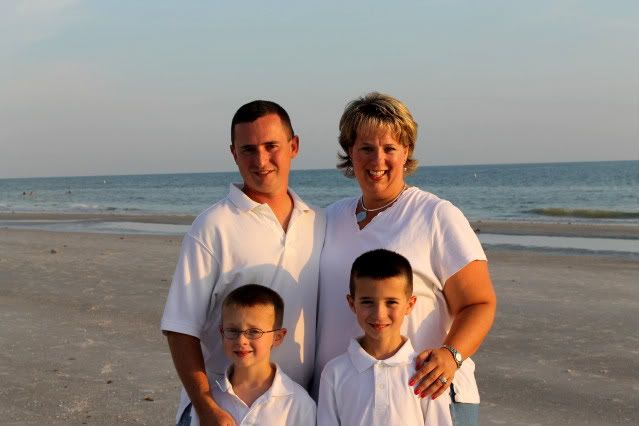 Except obviously this picture was taken in Florida, and not West Virginia.
And this here is Lulu,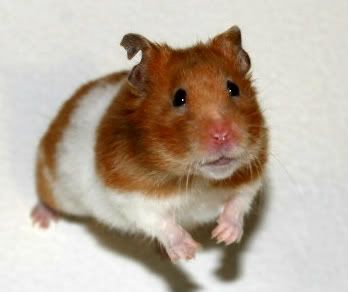 our pet hamster.
I am not a fan of rodents (especially ones that are loose in our house), but because she is confined to a cage, I let her live here. First time she gets out though, you can bet the farm, it. is. on. 
I am first and foremost a child of the King.
Which makes me a Princess.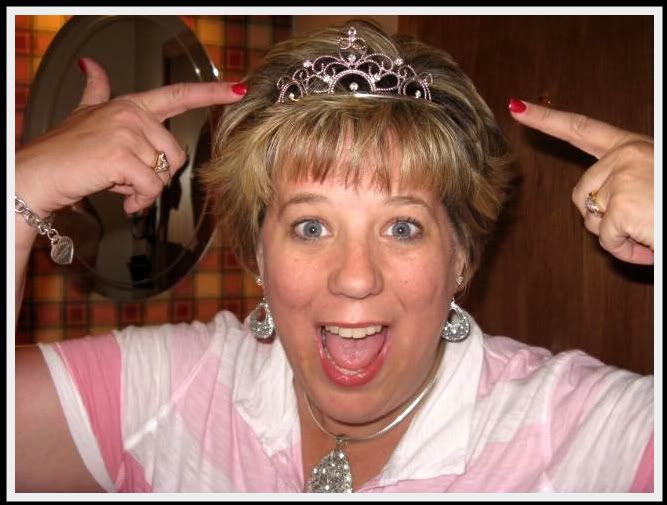 And yes, I'll just tell you now. I. am. crazy.
I strive to be like Jesus, but I fail him daily.
I Love: Jesus, TiVo, The Saturn Sky, Dr. Pepper (preferably cold and from a can), talking, reality TV, pedicures, blogging, scrapbooking, bling, talking, fonts (yes, I said fonts), the Young and the Restless, Longaberger baskets, lists, my beloved iPhone, talking, KLOVE, a good massage, flip-flops, spaghetti, chocolate pop tarts, American Idol, Google, handbags, the magic eraser, Words With Friends (Juliewv) and shoes.
I Do Not Love: Bugs, waiting, Sci-Fi Movies, dust, arrogance, math, politics, commercials, being late, olives, chipped nail polish, clutter, temper tantrums,things that do not work as they should, mopping, birds, Star Wars, Star Trek, Kathy Griffin, vanilla scented stuff, guacamole, slow internet service or the hubby being away.
I Have: strong opinions, twin brothers, a truckload of quirks, perfect vision thanks to LASEK surgery, a pink laptop, hiked the Grand Canyon, more than I deserve, awesome inlaws, a Christian home, over 100 Longaberger baskets, a minivan, a desire to learn sign language and more shoes than any one person needs.
I do hope you'll stop by often as I will be serving a daily dose of crazy in between playdates, PTA, domestic duties and the daily docket on my DVR.