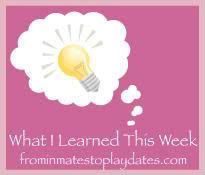 I am trying, for the 417th time to sync music onto my iPhone. For some reason, there are about seven songs that won't play. Instead of my phone playing them, it skips them. It's not so much that I really need the songs to play, as much as it bothers me that it's not working properly. I have Googled all the things. I have come to the conclusion that I just need to get the new iPhone 6 PLUS and call it a day.
Here are the other things I learned this week…
1. Even though my motto is "Go Big Or Go Home" – the 6 PLUS might be a little too big.
2. Few things excite me more at this moment than the prospect of a beautiful new Apple device.
3. Bentley snores.
4. Forty something's are not exempt from zits.
5. It is tough to plan a menu when you must plan around five baseball games, two track meets and church.
6. If you take a dog through the Drive-through at our local McDonalds, they will give him doggie biscuits.
7. Ditto with the bank drive-through.
8. I pay a lot more attention to the forecast when the SKY is home.
9. I will be hosting a Colton Dixon CD giveaway this week. YAY!!!!
10. Trail mix with sunflower seeds is nasty.
11. After several months, Bentley has learned to play fetch instead of running with the tennis ball.
12. There was a man on the parking lot at our local grocery store today giving away rats.
RATS.
13. The Nissan Rogue Select isn't nearly as cool on the inside as it looks on the outside.
That's what I learned this week.
Now, what did YOU learn?
To join in on the What I Learned This Week carnival, simply follow these steps.
1. Any time this week, publish your What I Learned This Week post on your blog and link to this post.
2. Link up with the Mr. Linky form down below. Please put the link to your POST, not the front page of your blog.
3. Then visit the other participants and see what they learned this week.
Easy enough?
GO!