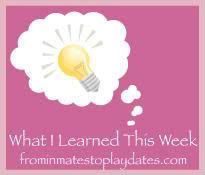 My head has been swimming all day. I'm not sure if it's a side effect from the methotrexate or some sort of virus, but it is making me crazy. In fact, I've wondered several times if its all in my head. It is hard to put into words, but basically, my head feels queasy, like maybe my head is swimming. People have all kinds of things going on, things a lot worse than what I have going on… but, man, I would love to just feel normal, again.
Here's what I learned this week.
1. General Malaise is a common side effect of methotrexate.
2. Malaise is a a generalized feeling of discomfort, illness, or lack of well-being.
3. Guess what? I am definitely suffering from malaise.
4. It is possible for Bentley to bite and chew all the way through his leash.
5. How To Get Away With Murder leaves you on the edge of your seat.
6. If you're not watching "How To Get Away With Murder," you should be.
7. The leashes sold at Dollar General are about 24-inches long.
8. A 24- inch leash is ridiculous.
9. The more I type, the dizzier I get.
That's what I learned this week.
Now, what did YOU learn?
To join in on the What I Learned This Week carnival, simply follow these steps.
1. Any time this week, publish your What I Learned This Week post on your blog and link to this post.
2. Link up with the Mr. Linky form down below. Please put the link to your POST, not the front page of your blog.
3. Then visit the other participants and see what they learned this week.
Easy enough?
GO!