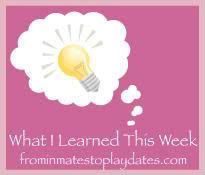 Well, I am two weeks into the Methotrexate and so far, I haven't experienced any noticeable side effects. I am so thankful for that. I appreciate your prayers.
Here's what I learned this week.
1. Jim Carrey's middle name is Eugene.
2. Shopping in Lowes is dangerous.
3. When the knobs on a jewelry armoire become loose and spin (and the drawers are lined, hiding the screw head), you may not have any luck removing or replacing them.
4. Bentley is more cooperative with me brushing him late in the evening.
5. Washing a 31 small zipper pouch will make it look brand new.
6. Same with a Vera Bradley purse.
7. When you fail to find your favorite off-brand silvery eye liner at several drug stores, Amazon is a great place to look.
8. The new Investigation Discovery channel on our cable lineup has kept me entertained for the past two weeks.
9. It feels good to finish up a three month project.
10. Having a menu board on the wall in our dining room has changed my opinion on dinner times.
11. I cannot stand sleeping with socks on.
12. It is difficult to get rid of the nasty chest congestion goop.
13. I am not completely convinced that deploying iPads to every student in our county is the best idea.
14. Walmart really does have the cheapest prices in our area.
That's what I learned this week.
Now, what did YOU learn?
To join in on the What I Learned This Week carnival, simply follow these steps.
1. Any time this week, publish your What I Learned This Week post on your blog and link to this post.
2. Link up with the Mr. Linky form down below. Please put the link to your POST, not the front page of your blog.
3. Then visit the other participants and see what they learned this week.
Easy enough?
GO!