There are few things I like better than a good organization project. Much to McDaddy's dismay, Pinterest helps with any and all organization projects I am interested in.
In fact, I have an entire Pinterest board full of tips to help me around the house.
Most recently, I found this on Pinterest: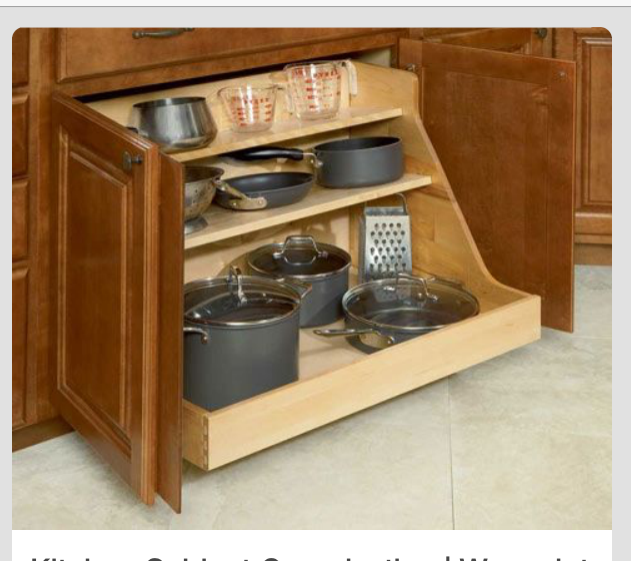 So, I did what I typically do when I know McDaddy will roll his eyes at my newest idea.
I went to MY Daddy.
I showed him the picture of the pin and asked if he thought it was something he could do.
And of course, he did it.
It looks almost identical to the one on Pinterest and I love it!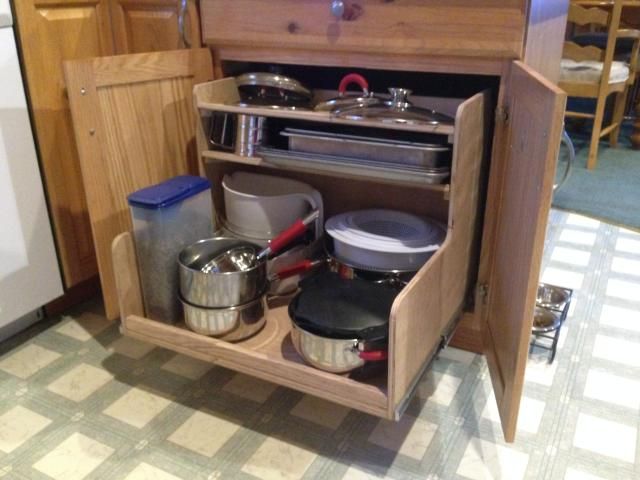 Basically, instead of squatting down low enough to easily wrestle with the pots and pans, all I do now is pull the entire drawer out, get what I need and then push it back in.
Y'all.
It is just as fabulous as it looks.
If you've spent any time around here, you may remember that my Dad also built a wall unit for my mudroom.
 This took organization in our home to a whole new level.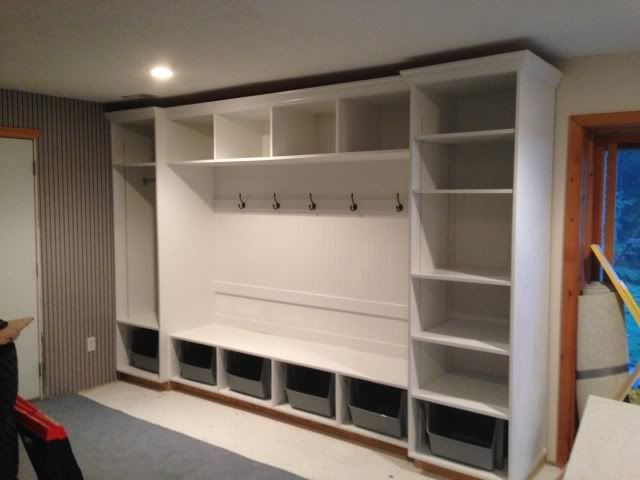 I have forgotten how beautiful this wall unit was before we bogged it down with everything it was meant to hold.
And finally, my newest organizational project makes me smile every time I open the cabinet door.
Here is the before…
which, I'll admit it B – A- D.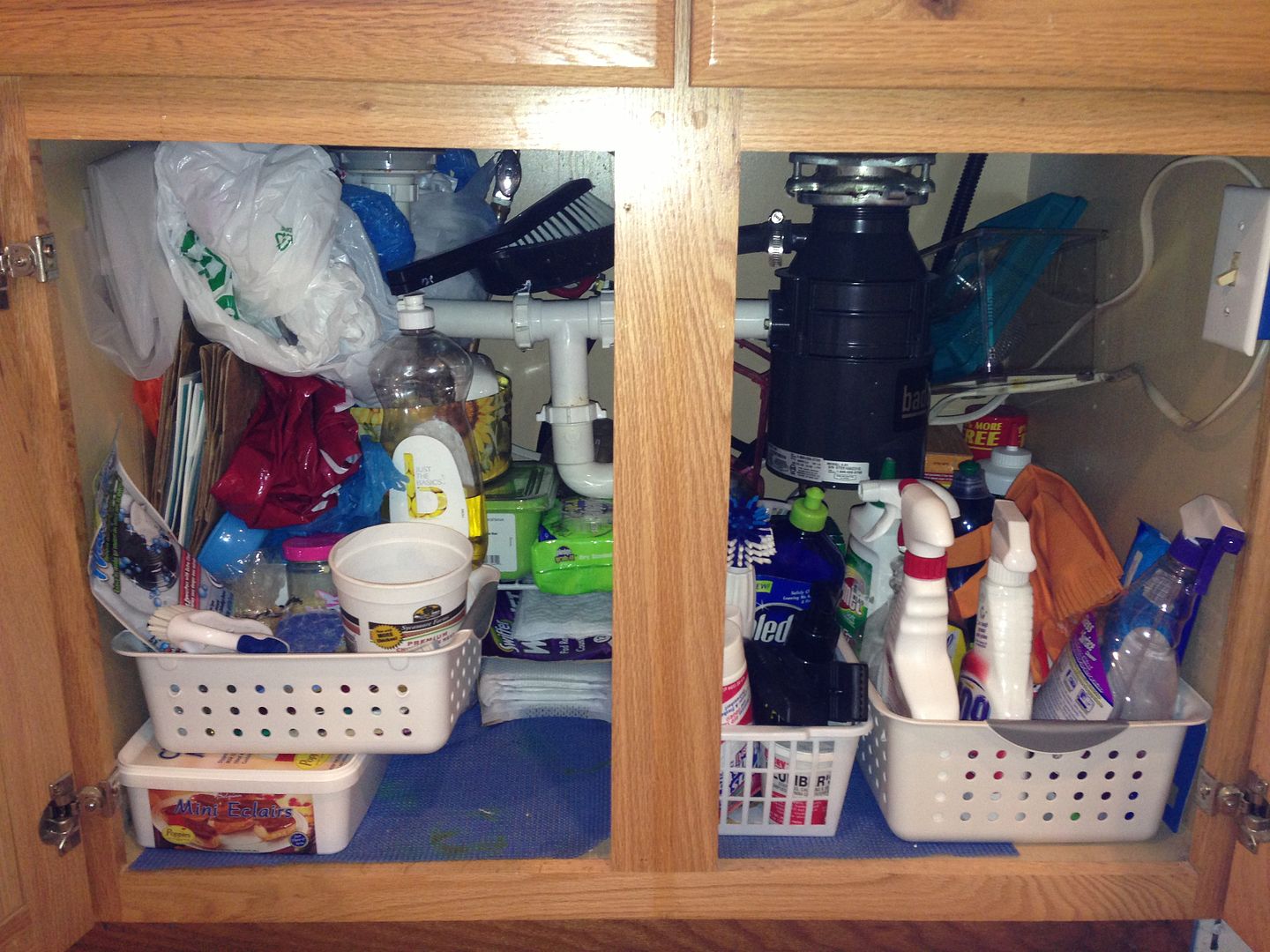 And just take a look at this: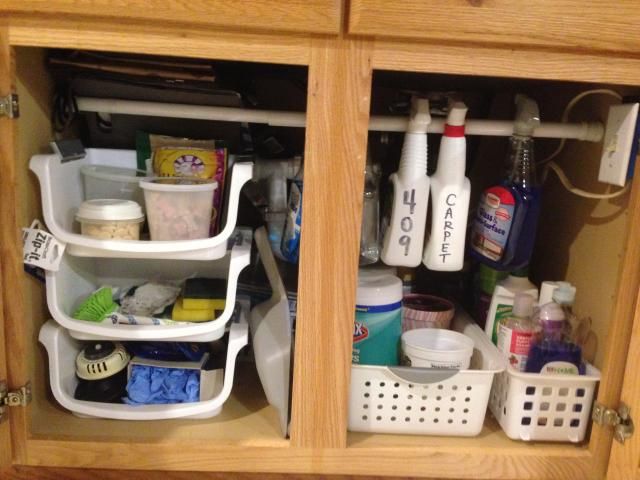 I found the basket on the right at Wal-Mart. It is really long and works like a drawer which means, AGAIN, that I don't have to get myself down on the floor and go digging through the mess to find Bentley's puppy shampoo.
Oh, and I almost forgot about this great storage hack,
All of those crazy plastic bags are now kept nice, neat and tidy AND they smell nice and fresh, too!
Happy Hump Day, y'all.