It was six degrees when I drove the boys to school this morning.
SIX.
As in 1. 2. 3. 4. 5. SIX.
Otherwise known as CRAZY, FRIGGIN' COLD.
So cold in fact, that it makes me cantankerous.
I have to keep the crazy reigned in when it's so cold outside, because it makes me want to cuss.
And I don't even cuss.
It's supposed to be in the low 20's tomorrow, so hopefully my mood will rise with the temperature.
Have you hEARd about my ears?
My ear is still giving me fits. These past two flares though have involved my right ear. You know, as if, the left ear is tired of attending the party all by itself. On top of that I had a biopsy today. Basically, the ENT made a small incision on the back of my ear and retrieved a small piece of cartilage. The goal is for the small piece of cartilage to show inflammation of the cartilage instead of inflammation of the skin as the last biopsy did. If the biopsy shows inflammation of the cartilage, there's a pretty good chance I'll be put on a life-long medication called methotrexate. If the biopsy doesn't show inflammation of the cartilage then we are back at square one and will treat the flare ups as they come with prednisone and pray that the flares will happen a lot less frequent than they have been. Oh, and we'll have to keep a close eye on my nose, trachea, heart valves and joints because they can all be effected by the condition I have called Relapsing Polychondritis.
Sounds like fun, huh?
As McDaddy says, "It could be worse." And, I know he's right. It's just hard to admit that sometimes.
I am thrilled that the new season of American Idol started last night. I think these three particular Judges seem so down-to-earth and fun. I was glad to find out that they all signed on for another season. After the Carey/Minaj mess, I was holding my breath waiting to see if the trifecta would be returning.
In other news, we still love this furry fella.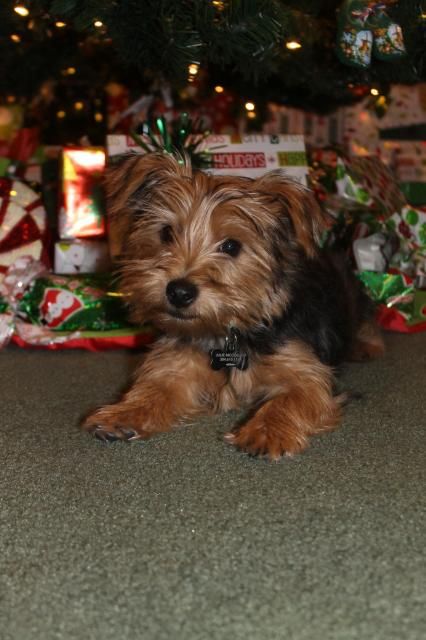 Isn't he precious?
He is currently sacked out right beside me on the big, blue, bloggy couch as I compose this post. I am so glad he's ours!
Have a great weekend, y'all!