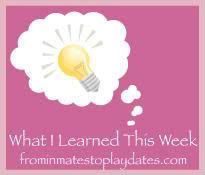 Somehow, I've contracted the crud. I've lost my voice. My chest is rattling and I'm hackin' up junk. I went to my family Doctor today – after being miserable and on the couch all day yesterday – and I came away with an antibiotic and an order for a chest x-ray on the off-chance the rattle is still there in two days.
I spent the day on my big, blue, bloggy couch watching Investigation Discovery and drifting in and out of sleep. According to my Doctor, it takes three days to get a cold, three days to have a cold and three days to get rid of a cold… so, according to that I've got a ways to go.
On top of that, my mom and my granny are in the hospital – one in room 311, the other in room 312. Unfortunately, since I am hackin' up green goop, I am contagious and not permitted to visit the hospital. This is one of those crazy times in
In the meantime, here's what I learned this week.
1. It is tough to relax in jeans.
2. American Sniper is the best movie I've watched in a long time. Maybe in forever.
3. If you go to the theater to watch American Sniper, you should take plenty of tissues.
4. Orange marmalade and barbecue sauce makes a really good sauce for crock pot chicken breasts.
5. Stevie is interested in taking Karate. Mainly, in his words, so that he can learn to do a backflip off of a chair.
6. Aveeno unscented hand lotion is perfect for cracked, wintery hands.
7. The only thing worse than eating pretzels is eating unsalted pretzels.
8.  If your Roomba decides to lay down and die or shows ERR5 in the power window, you can save yourself three calls to Roomba, and some mechanical work on the thing because you need a new battery.
9. A battery for the Roomba will set you back $69.99.
10. Guacamole still makes me gag.
11. Neither my Rhumetologist OR my medical Doctor has ever had a patient with the same auto-immune disorder I have.
That's what I learned this week.
Now, what did YOU learn?
To join in on the What I Learned This Week carnival, simply follow these steps.
1. Any time this week, publish your What I Learned This Week post on your blog and link to this post.
2. Link up with the Mr. Linky form down below. Please put the link to your POST, not the front page of your blog.
3. Then visit the other participants and see what they learned this week.
Easy enough?
GO!