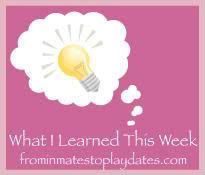 The boys have the week off from school. You cannot know how excited I am that I don't have to wake up at O'Dark thirty. In other news, my right ear – which up to now has remained Relapsing Polychondritis free – has been red and swollen for days. That means that my last flare-up was in September and now – just two months later – I'm dealing with this ear craziness again.
I am so frustrated.
There's a pretty good chance I'll be put on a maintenance medication to help prevent the flare ups. Will you pray for me, please? I have tried really hard not to worry or be obsessed with this, but honestly, it is hard not to dwell on it. I have no idea what my future holds, and sadly, I have no idea if my heart valves or trachea is being compromised as I type this.
Do you know how scary that is?
But, enough of all that….  here's what I learned this week.
1. The horse's small intestine is 50-70 feet long and holds 10 to 12 US gallons.
2. Emergency surgery to remove a tumor from the small intestines of a horse will cost more than $6,000.
3. Judge Judy works 52 days per year and makes $900,000 per work day.
4. If you're a woman and love to laugh, you should seriously get some Anita Renfroe's latest DVD.
5. If your puppy ends up yelping and limping three hours after his booster shot, he may have had a reaction to the shot. In this case, he will need an anti-inflammatory shot.
6. There's a pretty good chance that water running you hear in the bathroom may not be the ice-maker. Rather, it's possible the running water you are hearing is a busted water line in the garage.
7. When the temperature is twelve degrees outside, it is time to shut off the water valve to the garage water line.
8. The ice-maker in our freezer has decided to quit working.
9. The freezer isn't freezing at it should be.
10. When it rains, it pours.
11. It would be nice if the iPhone had a wireless charger. Is that even possible?
12. The pumpkins on my porch are rotten.
That's what I learned this week.
Now, what did YOU learn?
To join in on the What I Learned This Week carnival, simply follow these steps.
1. Any time this week, publish your What I Learned This Week post on your blog and link to this post.
2. Link up with the Mr. Linky form down below. Please put the link to your POST, not the front page of your blog.
3. Then visit the other participants and see what they learned this week.
Easy enough?
GO!