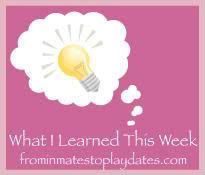 When he was thirteen months old, Alex played Baby Jesus in our church Christmas play. As he sat on "Mary's" lap in the nativity scene, he ate a handful of Ritz Bits crackers with peanut butter.
Minutes after the play, Alex puked violently five or six times. Once we arrived home, he seemed to be fine. I chalked it up to a virus or food that didn't agree with his stomach.
The next day, it dawned on me that he had eaten peanut butter for the first time. I called his Pediatrician and she suggested we have him tested for food allergies.
As it turned out, he was allergic to peanuts, tree nuts, eggs and soy.
We were heartbroken. I have prayed many nights that the Lord would take these food allergies away. We are so thankful that his allergies – though very pronounced – do not / have not seemed life-threatening.
I received a call today from Alex's Allergist today. The nurse was reporting the results of his latest blood test to see if any of his allergies have gotten worse. I was expecting to hear, "no change." Instead, the nurse said, "I am just calling to report the results of Alex's blood test. There was no change in the peanut, cashew, pistachio or egg allergy. Tests for almond and walnuts were negative."
Y'all.
That. Is. A. Big. Deal.
I praised the Lord right in my kitchen!!!
How did we celebrate?
With Little Debbie (and her walnut brownies) of course!!!
I learned this week (in more ways than one!) that God is faithful in all things if we just trust Him.
Here's what I learned this week.
That's what I learned this week.
Now, what did YOU learn?
To join in on the What I Learned This Week carnival, simply follow these steps.
1. Any time this week, publish your What I Learned This Week post on your blog and link to this post.
2. Link up with the Mr. Linky form down below. Please put the link to your POST, not the front page of your blog.
3. Then visit the other participants and see what they learned this week.
Easy enough?
GO!