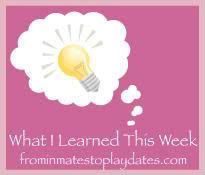 As a new puppy owner, we are having so much fun with our sweet boy, Bentley. Today happens to be his two month birthday. If I had thought of it earlier, we would've had a full fledged furday party.
There are some personnel issues going on up in here that I am not at liberty to discuss here on the blog. Our home dynamic has changed indefinitely and I ask for your prayers as we trudge through these foreign, murky waters. One of the things that I've learned (IN A BIG WAY) is that you should be very specific when praying. I have learned through this situation that when we seriously seek the Lord and His will for our lives, we should first prepare ourselves for the possibility that His will may not be in line with our thoughts.
And that you might just end up saying, "Okay, Lord, I trust You."
Here's what I learned this week….
1. A two pound dog is aggravated by a collar and a metal name tag.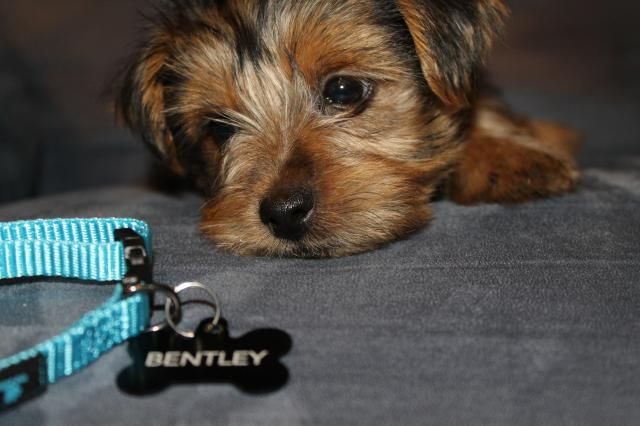 But it makes for a really cute picture.
2. Potty training a puppy dog is a lot of work. It takes consistency, perseverance and patience.
3. Potty training a puppy is a lot like potty training a kid.
4. The new Mexican cornbread recipe that I made today was a flop. Or either my oven is not heating appropriately.
5. Appearances can be very deceiving. In church. On Facebook. You name it. Unless you're living in someone else's shoes, you have no idea what road they are walking.
6. According to the Rheumatology specialist I saw last week, she is quite certain that the chronic ear pain I've been experiencing since March, is indeed, Relapsing Polychondritis.
7. My post titles and the word Inmates in my blog title are the same font as The Brady Bunch font. That makes me smile.
8. I could watch Dirty Dancing weekly.
9. When a friend (Heather!) cleans up all the crazy characters strung throughout your blog, you will visit it daily for the first week to make for sure and certain that they. are. really. gone.
10. And then you will let out a war-hoop each and every time that you discover that yes, indeed they are still gone. Thanks, Heather!
11. I don't like to go very long without seeing this sweet face.
That's what I learned this week.
Now, what did YOU learn?
To join in on the What I Learned This Week carnival, simply follow these steps.
1. Any time this week, publish your What I Learned This Week post on your blog and link to this post.
2. Link up with the Mr. Linky form down below. Please put the link to your POST, not the front page of your blog.
3. Then visit the other participants and see what they learned this week.
Easy enough?
GO!