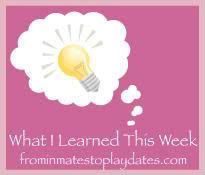 Y'all.
I just spent the past hour trying to figure out how to save a Facebook video to my iPhone.
The first thing I learned this week is that there IS an APP out there that will let you do just that. (As in, there's an APP for that!)
The next thing I learned is that an APP that allows you to save a Facebook video to your iPhone is of no use if you aren't smart enough to figure out how to actually use the APP.
If it weren't so late, I'd call one of the teenagers from my church. I'm sure one of them could walk me through it.
Yesterday at church I videoed a quartet singing. Shortly after that, we left church a little early to attend McDaddy's promotion ceremony. Then, I remembered that I also wanted to video the ceremony. Since the song video was almost five minutes in length, I was worried I wouldn't have enough storage to also video the promotion ceremony, so I downloaded (or is it uploaded? I never know!) the song video to my Facebook and then deleted it from my phone. Now, one of the singers in quartet wants me to text him the video. And I've been scouring the internet for a way to save the video from my Facebook to my iPhone.
Did you follow all of that?
Do any of you out there in Blogville know how to do it? If so, please allow me to draw from your fountain of knowledge.
Here's all the other things I learned this week.
1. Target now has a refrigerated dog food section. [Insert eye roll here.]
2. The song "Radioactive" is quite possibly the dumbest song I've ever heard.
3. When you hear a stupid song in the iHop early in the AM, there is a good chance it will be stuck in your head all the live long day.
4. After his first Cross Country practice this evening, Stevie loves it.
5. Because of Cross Country, Stevie will probably not play fall ball this year.
Please join me in a moment of silence.
——–
Baseball has been such a huge part of our lives the past few years, it is hard to imagine our lives without it. Most of the parents of Stevie's teammates are our closest friends and it makes me so sad to think we might not be a part of it this fall.
6. When having your nails air-brushed, you should make sure your phone is tucked securely away in your purse or pocket. Otherwise, you may have droplets of white spray paint on your phone that will aggravate the daylights out of you.
7. I am not ready for school to start back next week.
8. Alex did not get the third grade teacher I was hoping for. In fact, he got a new teacher that I've never met. This hasn't been the case for either of my boys since Stevie started Kindergarten.
9. That fact makes me very uneasy.
10. The boys have more shirts than we have hangers.
11. I cannot fathom paying over $100. for a pair of tennis shoes for my eight-year old, but there are apparently lots of people out there doing it.
12. It is hard to concentrate on typing a What I Learned This Week post when I have two loads of laundry staring up at me.
13. Home Goods has some great deals on curtain panels.
14. Indoor water parks are awesome. No sunscreen. No crazy hot temperatures. COUNT. ME. IN.
15. I am not liking this mother of a Middle Schooler thing.
Seriously, at all.
That's what I learned this week.
Now, what did YOU learn?
To join in on the What I Learned This Week carnival, simply follow these steps.
1. Any time this week, publish your What I Learned This Week post on your blog and link to this post.
2. Link up with the Mr. Linky form down below. Please put the link to your POST, not the front page of your blog.
3. Then visit the other participants and see what they learned this week.
Easy enough?
GO!