It's another wild day in the life of me,
Which means it's also another crazy post.
One day last week, I did something new
It was a day with those I love most.
It was another fun day with friends and our Jeep,
Before we left, I packed us a big lunch.
As we drove to the woods where we'd spend most of our day,
I thought about how much I loved this crazy bunch.
We spent the day driving through dark green woods,
And some rocks and then, the creek,
I decided to do my best today,
To not act like a scared, crazy freak.
As we drove along the road on our way,
There was a truck stopped just ahead,
Why were they blocking and stopped in the road?
And then we saw it lying there, almost dead.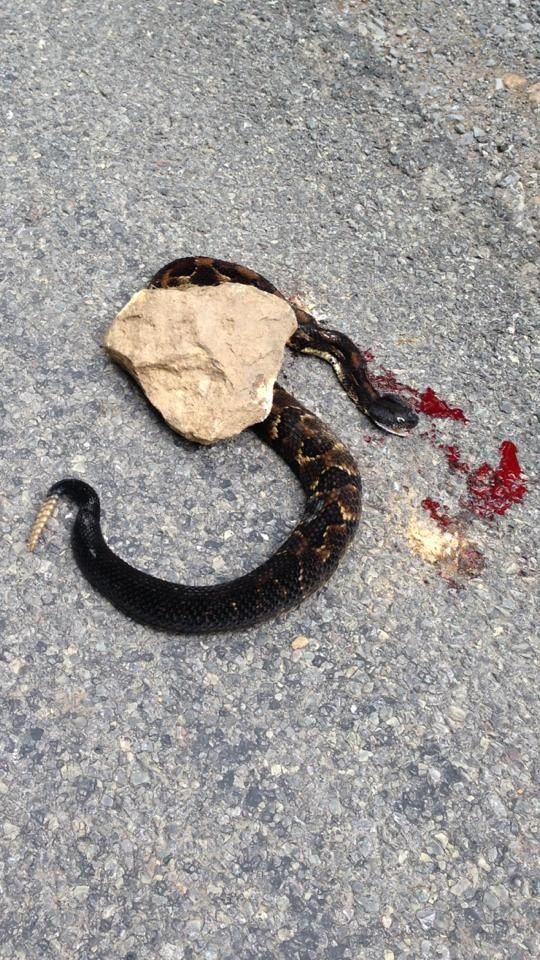 They had stopped to take care of this,
And I jumped out to get a closer look,
Yes, I almost peed down my leg,
When its head moved toward my foot.
Somehow the thing was still moving,
Despite the rock to the head,
According to some they move till sundown
And then, they're really dead.
Less than an hour later,
Something bizarre took place,
If you have a squeamish stomach
You might want to turn your face.
Something I never thought I'd do,
And no, this one is not fake.
The fellas had beheaded it earlier,
How did I end up holding a rattlesnake?
In forty years, I had never seen one,
But within an hour, I seen two,
Even without a head, it still moved
I squealed and yelled to my crew.
Not many of our group held it,
I guess I can understand why
Still can't believe I held that thing,
And didn't kill over and die.
This is one Jeep outing I won't forget
I'm crazy for goodness' sake,
And you guys will probably always remember,
The one where Princess Julie held the snake.
Have a great Monday, y'all!