It has rained on and off for several days. Last night, Stevie's game was called in the fifth inning due to lightning and we high-tailed it to the car just before the sky opened up and dumped torrential rains down on us. I was thankful that we made it home without incident because at times, the visibility was bad.
It rained on and off throughout the night. And then again, throughout the afternoon. I was sure that Alex's baseball game would get cancelled, but with the exception of sprinkling just a teeny tiny bit, the rain stopped early in the evening. The temperature was perfect and it was a glorious evening.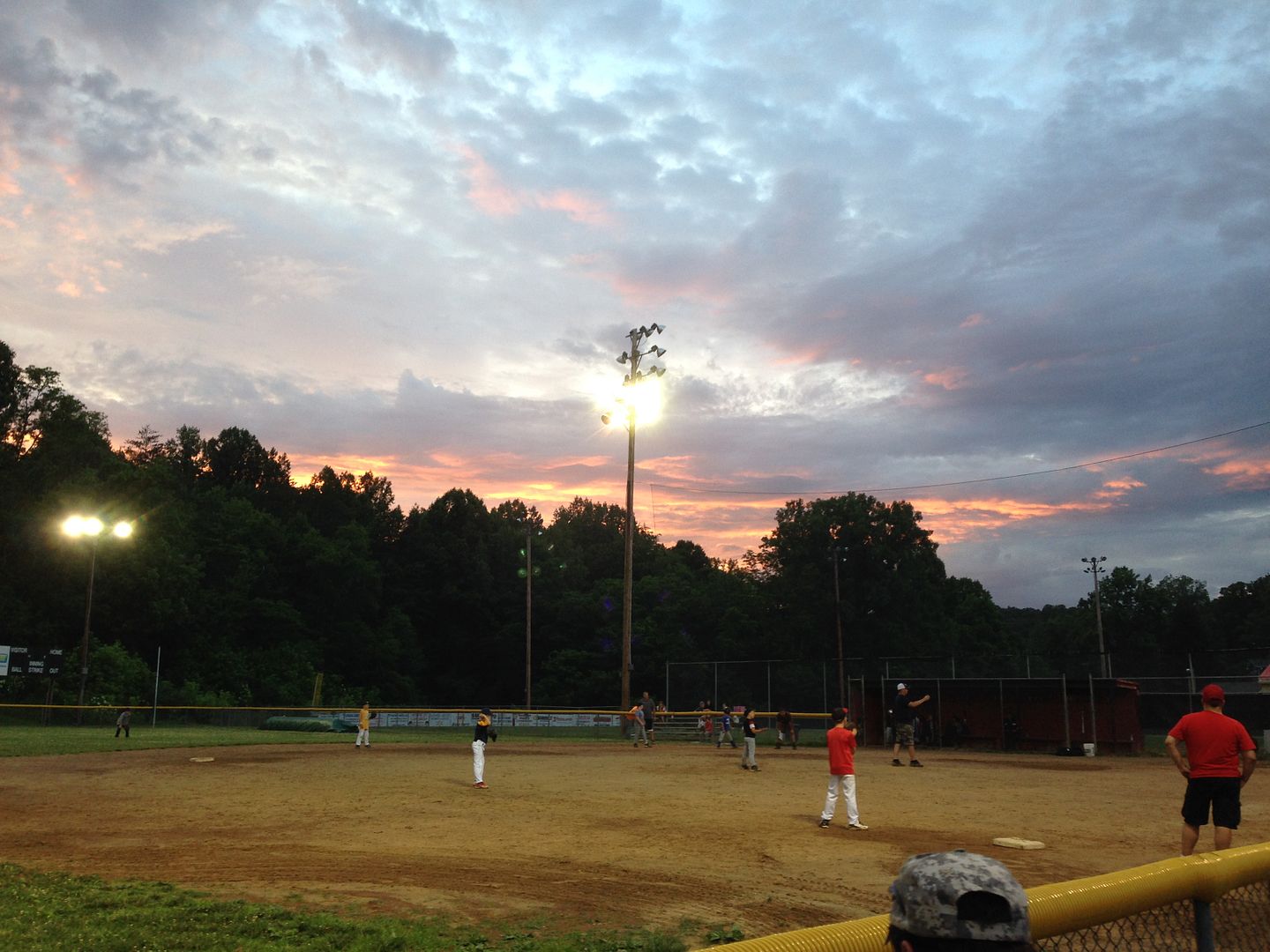 I absolutely love being at the ball field. During games, I am typically in the dugout because I am the bookkeeper for Stevie's team. Because All-Stars is a totally different ball game (see what I did there?) I get to sit in the stands, and visit with the other moms while we watch the game.
After the game was over, I was in a big way of talking (something my Granny always says when she's in the middle of a story) laughing with some parents when my foot sank into a deep mud hole.
I knew I was going down.
.3 seconds later, my butt and right leg were buried in three inches of muddy water.
My butt cheek was bruised.
And, so was my ego.
Stevie said, "Man, I wish we could've gotten that on video for You Tube."
Punk.
The ground was wet and soggy and so was I. My Crocs flip-flops did little to help the situation. I couldn't get up because my wet feet kept sliding in my flip-flops. And there was no reason to get up because I knew there was a 98.4% chance that I would fall again.
The only thing to do was crawl out.
And laugh.
Dang, what a klutz.
As my wet feet sloshed in my wet flip-flops on the way to the car, I tried to figure out what the best course of action would be for the one minute ride home. The thought of hopping into the Jeep in these muddy 'draws' was more than I could bear. I knew what I had to do.
And for the first time in, well, ever… I went bottomless in the Jeep instead of topless.
Enjoy that thought and your Thursday!