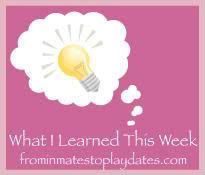 As I sit here on the big, blue, bloggy couch and type this post, McDaddy is whispering all kinds of nonsense in my ear making me do the crazy laugh.
I wish you could know him personally.
He is nine kinds of fun, all wrapped up in a handsome, patient, sweet package.
But that's not what I learned this week.
Here's what I actually learned this week.
1. When your non-piano-playing kid starts playing an actual song on the piano, there's a pretty good chance his piano-playing cousin taught him.
2. When their non-piano-playing kid starts playing an actual song on the piano, the piano-playing mother AND the piano-playing father will look at each other in amazement.
3. Then the piano-playing mother will decide that her guitar-lesson-taking son should also be learning to play the piano because OHMYWORD I love the sound of the piano so much better than the guitar.
4. When you dread scanning more than 50 pictures for more than two weeks, you will feel like a boss once you finally take the time to get the job done.
5. My pepperoni rolls are best when they first come out of the oven.
6. I like my homemade pepperoni rolls better than any others I've tasted.
7.  As of about five minutes ago, both of my non-piano-playing children have agreed to give piano lessons a try in the fall.
8. That makes this piano-playing mama very happy.
9. Pinterest is one of the best websites of my time.
10. A mole is a scary lookin' creature.
11. The body of a beheaded rattlesnake will still move for at least an hour after it is decapitated.
12. The rattler on a rattlesnake still rattles after its death, simply by shaking it.
That's what I learned this week.
Now, what did YOU learn?
To join in on the What I Learned This Week carnival, simply follow these steps.
1. Any time this week, publish your What I Learned This Week post on your blog and link to this post.
2. Link up with the Mr. Linky form down below. Please put the link to your POST, not the front page of your blog.
3. Then visit the other participants and see what they learned this week.
Easy enough?
Ready. Set. Go!