We had two baseball games on the schedule this weekend, but they were both cancelled. Because of that, I spent a good chunk of the weekend cleaning. My bathroom is cleaner than it's been since we moved in here eleven years ago. And, after several hours of cleaning out closets, drawers and shelves, Stevie and Alex's rooms are beautiful, straight, and neat. And if I had any sense, I would have taken a picture because in all likelihood, by tomorrow at this time, their rooms will not look like they do now.
On Saturday evening, my fellas and I got all gussied up and we celebrated with McDaddy's brother, Dave who was inducted into Alderson Broaddus University Hall of Fame.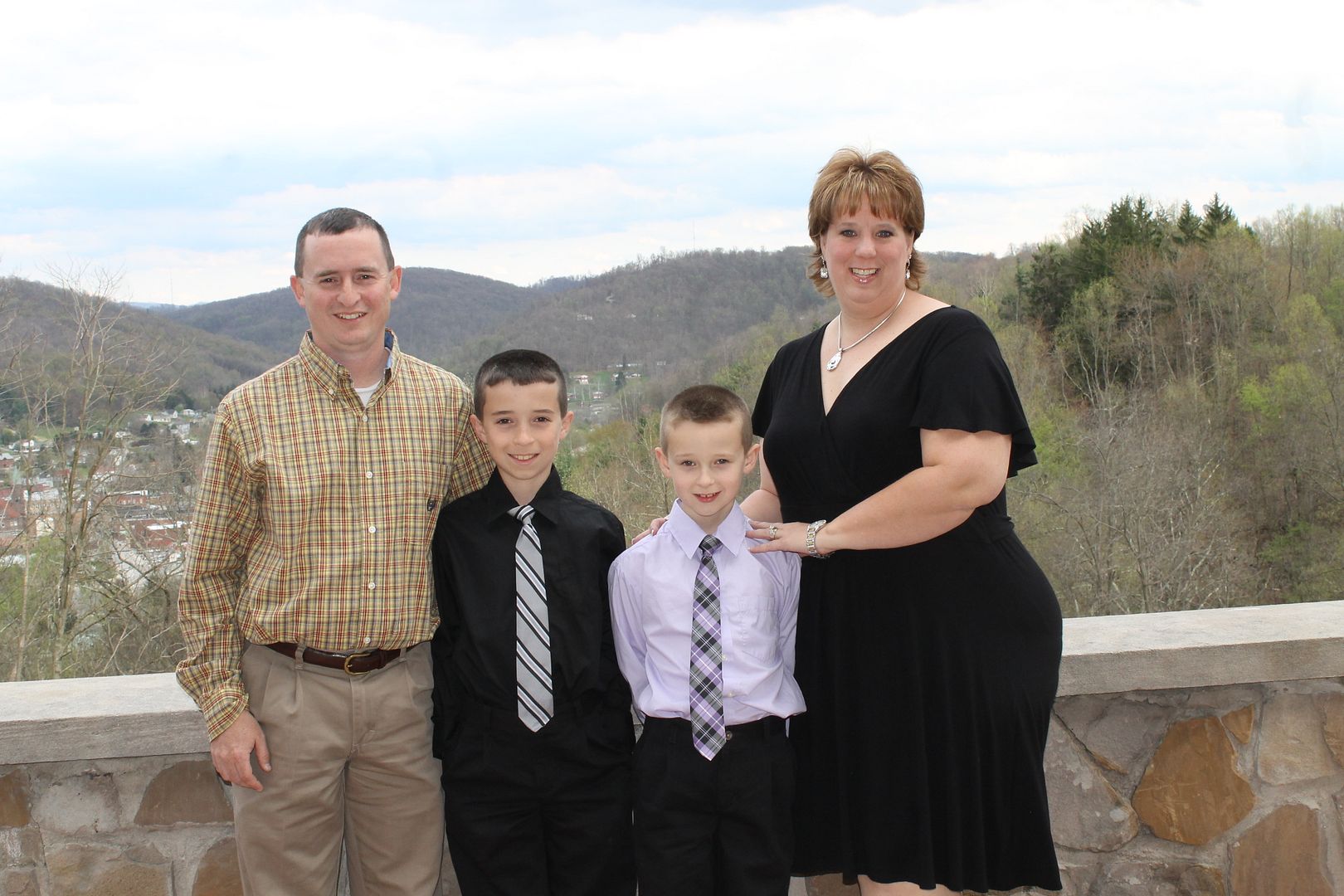 I'm always leery when we attend a fancy event because, well, WE ARE NOT FANCY PEOPLE, and because there are typically more forks than I know what to do with.
And, also because our boys are eleven and eight and the last thing eleven and eight year boys are interested in, is the fancy.
They picked out these outfits for Easter and I think they look handsome and grown up. Unfortunately, I did not oversee every detail of their pre-fancy dinner preparation, and Stevie ended up wearing one blue sock and one black sock. Alex on the other hand, was wearing white, ankle length, athletic socks.
So funny.
Only NOT.
First, there was an informal reception with hors d'oeuvres (which is a stupid word, by the way!). Several minutes before the reception was scheduled to begin, we lost track of Stevie. The room wasn't crowded, so it only took a few seconds to spot him. He was standing, plate in hand, at the food table and he was helping himself to cheese cubes.
After a quick discussion about asking before helping ourselves, we had a good chuckle and helped him get rid of the cheese cubes quickly, which was a mistake because the pepper-jack cheese was H-O-T and he hadn't had time to also grab a drink before we could get his attention.
It's a good thing they are charming.
For dinner, we were served a chicken breast (with peas and a lemon slice on it), red potatoes and green beans. I was skeptical because who puts a lemon on a chicken breast? And also, because the green beans were the fancy type of long green beans and I was pretty sure they hadn't been cooked in bacon grease like the ones I make here at home. Alex took a big bite of the green beans and within two seconds, he was dropping the green beans out of his mouth and back onto his plate.
Heaven, help me.
Thankfully, I don't think anyone else at our table saw the green beans make their way back onto his plate, but I was still mortified.
Other than that, the fancy dinner went well (Except when a grape tomato flopped off of my salad plate and onto the table as I was cutting it up in my salad) and I'm happy to say we made it through without too much of a spectacle.
Like I said, NOT FANCY.
All in all, it was a wonderful evening and I enjoyed spending time with McDaddy's parents, his siblings and their spouses.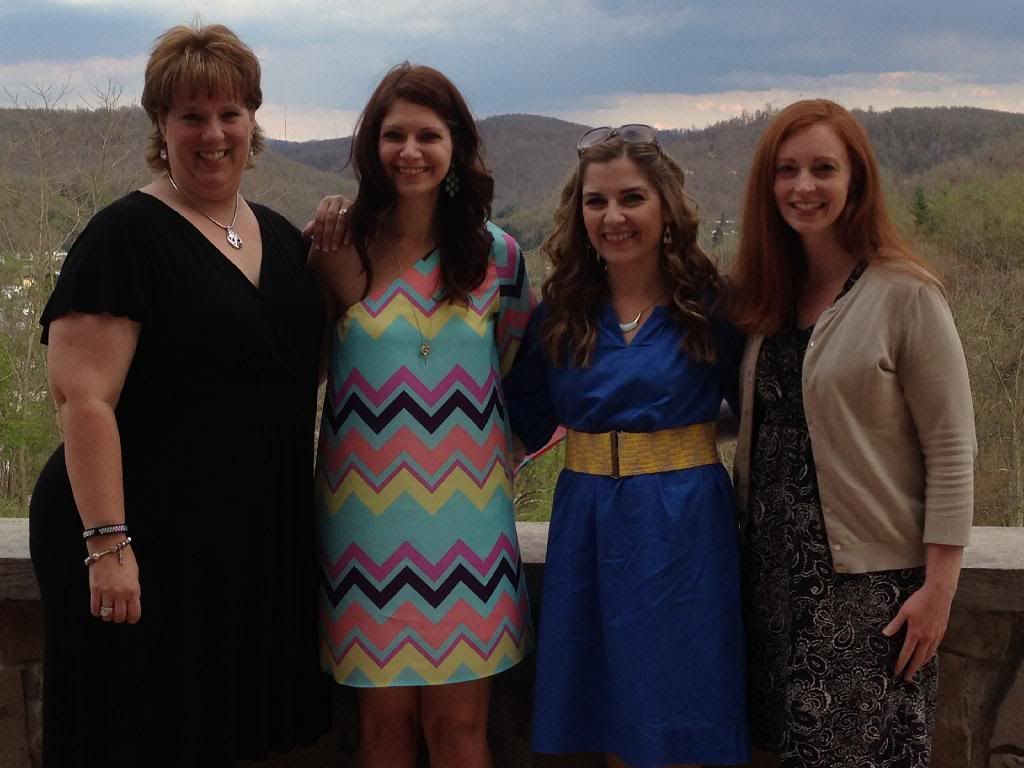 Have a great week, y'all!