We rang in the New Year here at the McResidence with McDaddy's two brothers, his sister and their families. In all, there were 19 of us sleeping in this house last night. Twelve of those people were under the age of 11.
We partied like rock-stars until well after midnight.
Or something like that.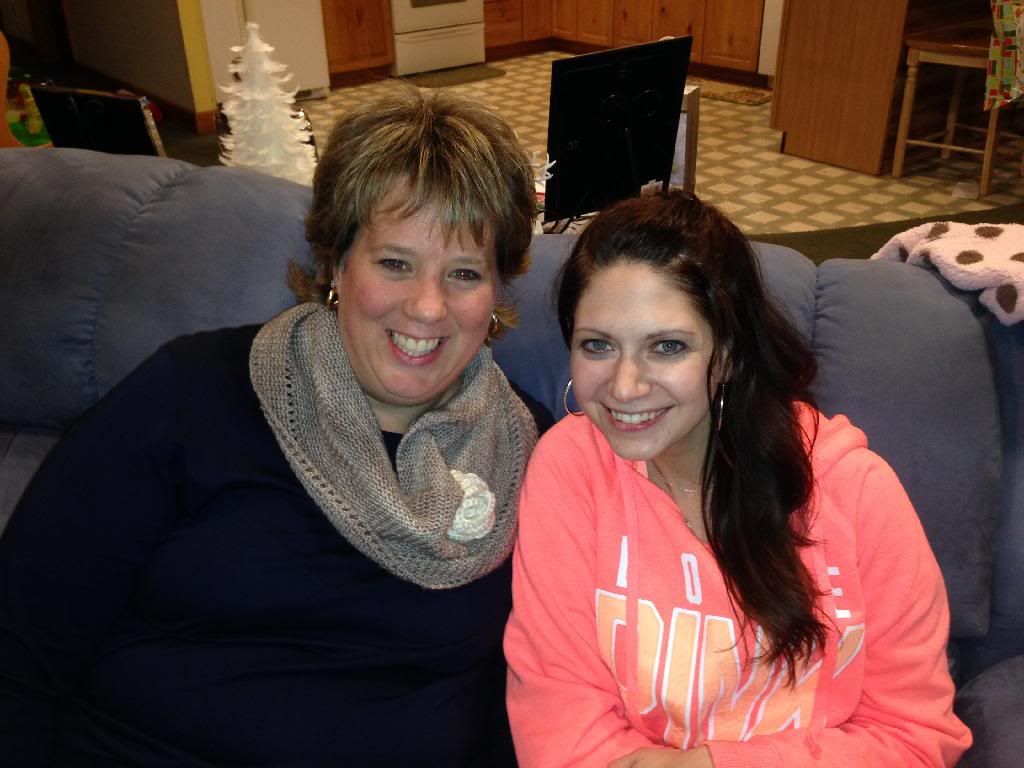 This is my sister-in-law, Michelle and I (and the cute cowl she made for my 40th birthday!) just before midnight.
All the while, the kids were going nine kinds of crazy just behind us with blow-horns that I got at the Mart of Walls. [Have you ever had the joy of hearing TWELVE blow horns at one time? If not, you most definitely should.]
Anyway, a few days earlier, I saw a picture on Carrie Ann Innaba's Facebook page that included a box of envelopes, along with members of her family holding cash money. (If you've ever been to a party at my house, you know that I am a sucker for games and prizes, so I am always on the lookout for a new game AND this one seemed fun!)
First, I bought a box of envelopes and a gift card.
Then, I searched my house over for flat items that would fit inside of the envelopes.
(And this is where I should include a picture of those items, but I got over zealous and placed the items in the envelopes before taking a picture.)
I randomly placed 20 coupons for a free frosty at Wendy's (which I bought for Halloween treat bags and THEN FORGOT ABOUT), six gift cards for free games of bowling (which the boys received months ago when attending a birthday party at the bowling alley), three packets of Kool-Aid (we get wild and crazy up in here, folks!) two bookmarks, a ten-dollar bill and a five-dollar bill in the envelopes.
We sat in a circle (kids and adults) and passed the box of envelopes, pulling one envelope at a time until all the envelopes were pulled. It was so much fun and even the youngest child (3 years old) caught on pretty quick. The even funnier part is that the envelope box fell to the floor as it was being passed and the envelopes spilled out all over the floor. We ended up placing the envelopes in a basket to finish the game out.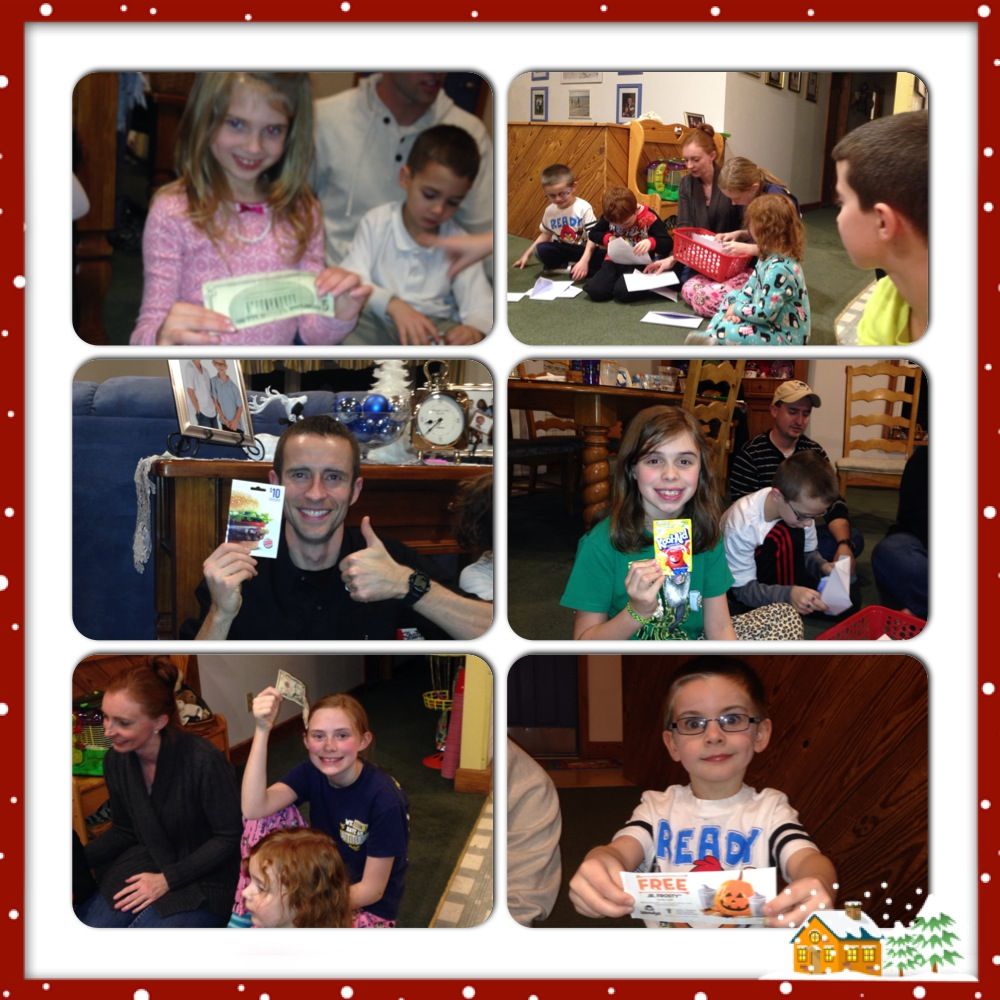 If you are friends with me on Facebook, you should go HERE right now and watch our nephew, Noah FINALLY picking a winning envelope after several rounds of picking an empty one. (I'm hoping the link works!)
And of course we ate. And ate. And ate some more.
It was a wonderful way to ring in the New Year and we all had a great time together.
I am looking forward to a wonderful 2014!