Even though Christmas is over, I have decided to leave my Christmas décor up another week. I have heard that taking your tree down before New Year's is bad luck, but I don't believe for one second that my luck for the upcoming year has anything to do with when I take our beautiful, rotating, nine-foot pine down and cram it into a box. It makes me smile even though 1/5 of the lights decided they were on strike this year. (A big thanks to McDaddy for pulling several strands out of the loft because you know, I HATE TO WAIT on anything!)
My favorite thing is that when it's dark, the tree shines in three windows all at once, our bay window, the huge window behind the tree and our sliding glass door behind our dining room table. I love it!
Here is the bay window – full of snowman – with the tree reflecting so that you can get the full effect.
And since we're talking about my tree, have I mentioned that after years or research, shopping and searching I found a snowman tree-topper at Cracker Barrel?
I just can't explain how cute it is.
As you can tell by my bay-window, my tree, and 80% of the Christmas décor in the McResidence, I love snowmen.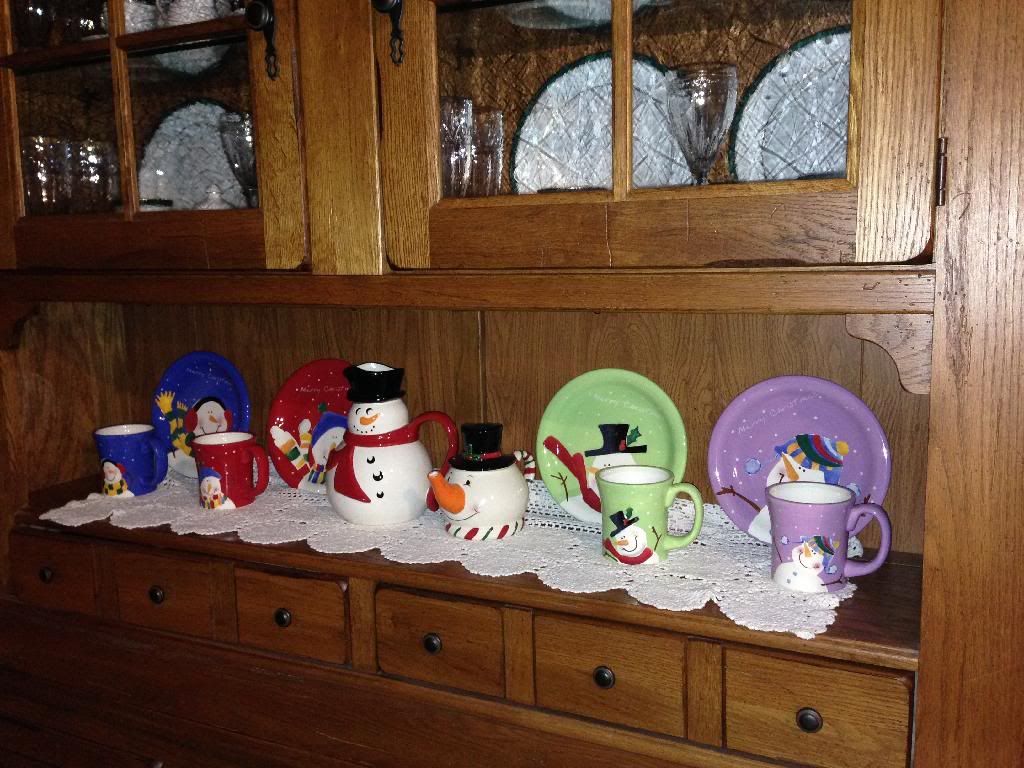 And I might have already mentioned this (and shown you, too!) but every year McDaddy's parents buy us (and lots of others) a white-house ornament. The ornaments are beautiful and delicate and I just love them.
After seeing McDaddy's great aunt's white-house ornament tree in Florida last year, I started on the hunt for one. She bought hers at Pier One and probably paid an arm and a leg for it. I'm actually quite fond of my limbs, so I was delighted to find one in a magazine for the low-low price of $14.99.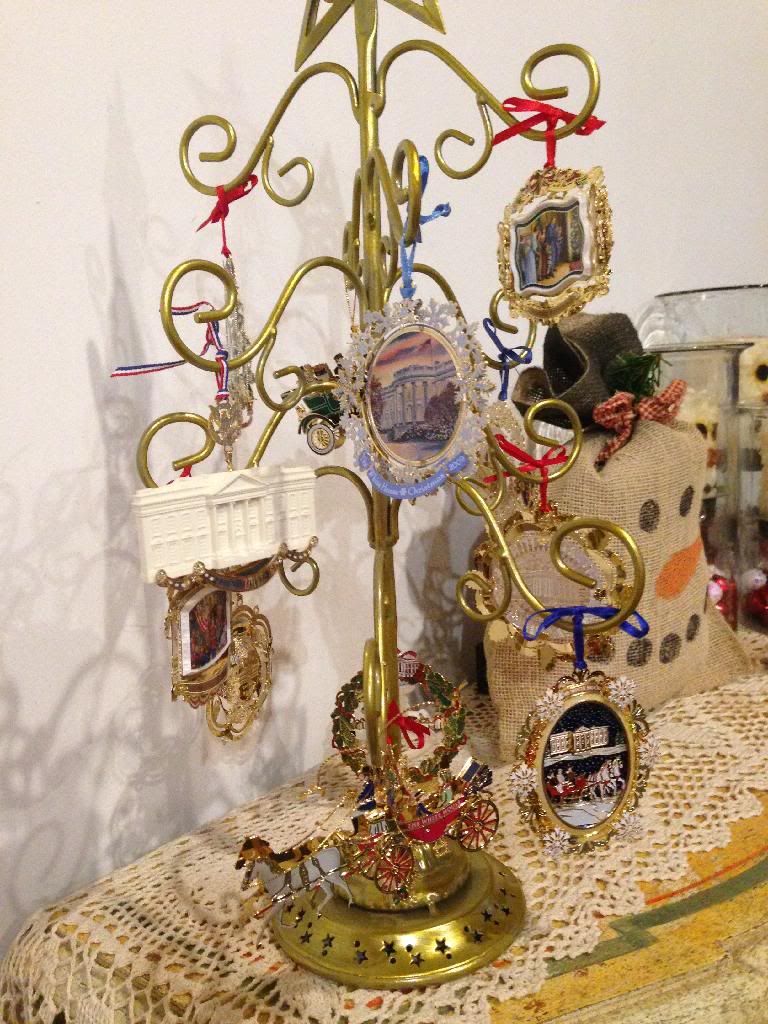 It's not as tall as I would like, but like I said, I enjoy all four limbs, so….
Instead of piling pictures of my boys with Santa over the past ten years on this sofa table, I decided to do this instead:
I just love the way it turned out. (Obviously I'm talking about the table and not the horrible photographic evidence.)
I had no idea this post would turn out to be a tour of my Christmas décor, but while we're at it, I want to show you the lighted garland I bought for my loft this year. It is so fancy and beautiful that sometimes I just turn the lights out and stare up at it.
I will be so sad when it all comes down next week. I'll be even sadder to have to do the work it takes to get all this stuff put away. But I'll worry about that next week.
Just a few more days in 2013. Make 'em count y'all.