Here's a little story
About a girl who got wired
She stopped breathing in her sleep
And she was ALWAYS tired.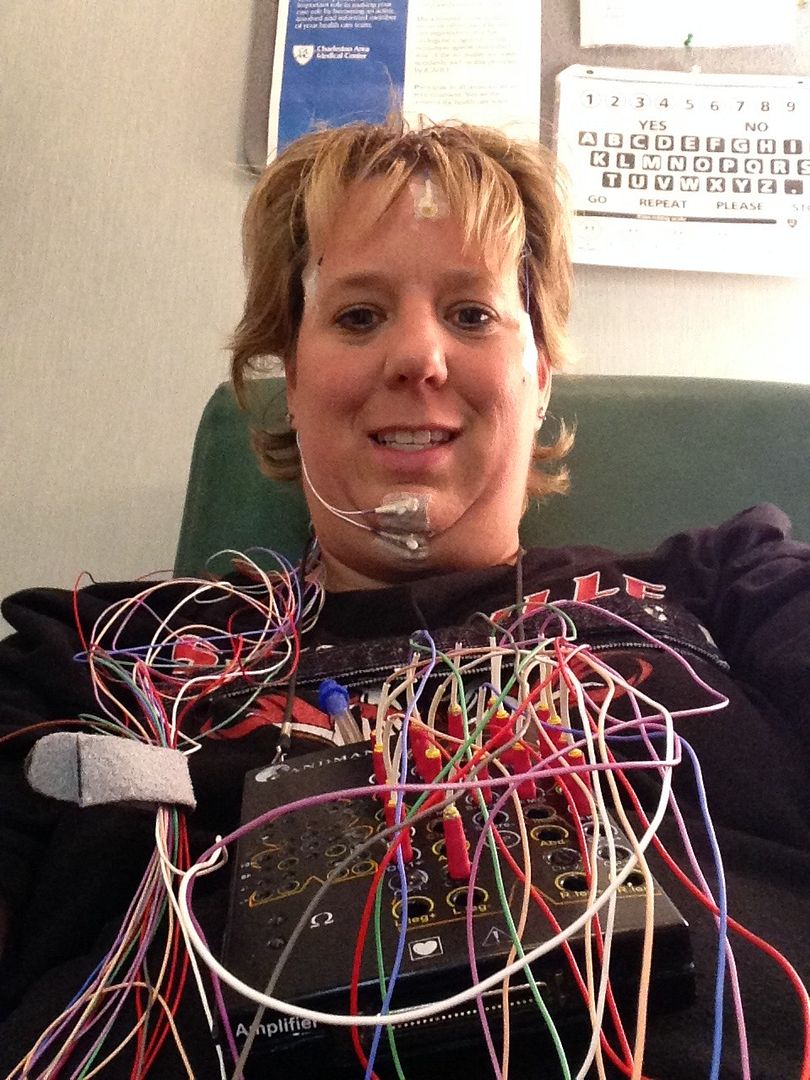 She went to see a sleep Doctor
And among other things he said,
It might help to come to my lab
And attach a bunch of wires to your head.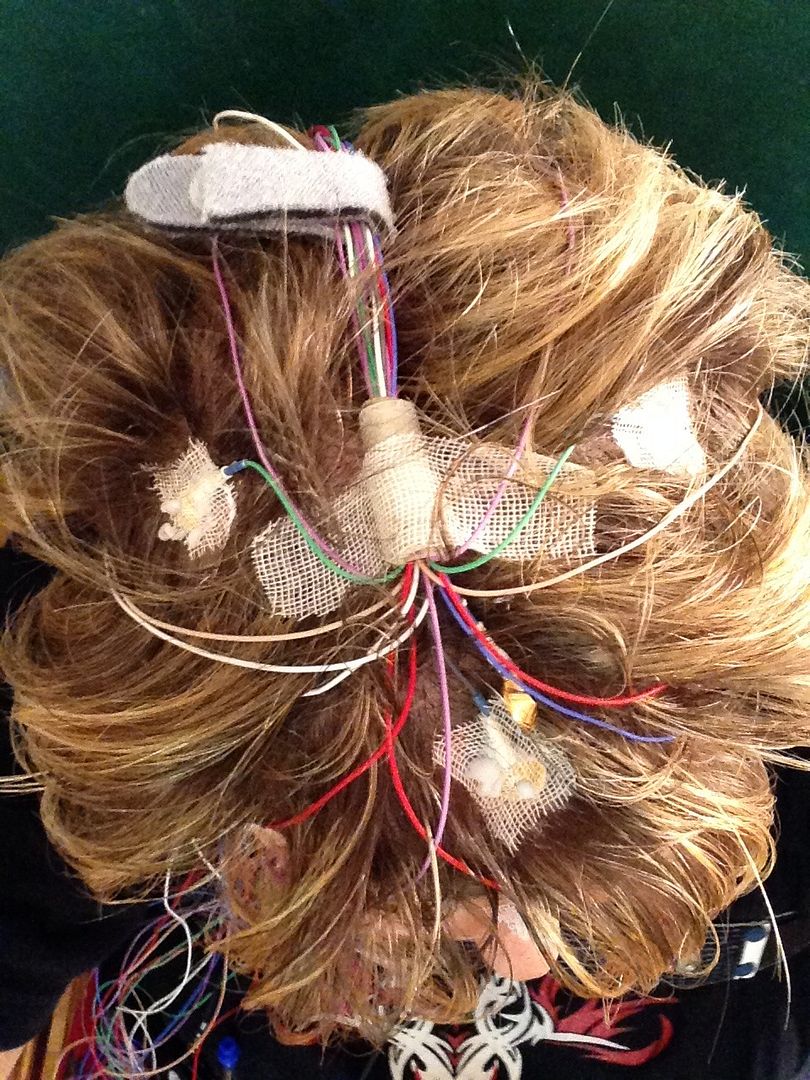 She was scheduled for her second study
And thought, "It sure sucks to be me!"
This box and all these wires are crazy
As you can plainly see.
The first study was done weeks ago,
But then she had to show up again,
She had wires all over her body
And they put two of them on her chin.
Along with the bulky C-PAP mask,
They glued crazy crap all in her head
The tech then turned out the lights
And watched her sleep in a bed.
If you stop breathing in your sleep,
We'll turn up pressure in the mask
Oh my dear heavenly day,
Sleeping like this was no easy task.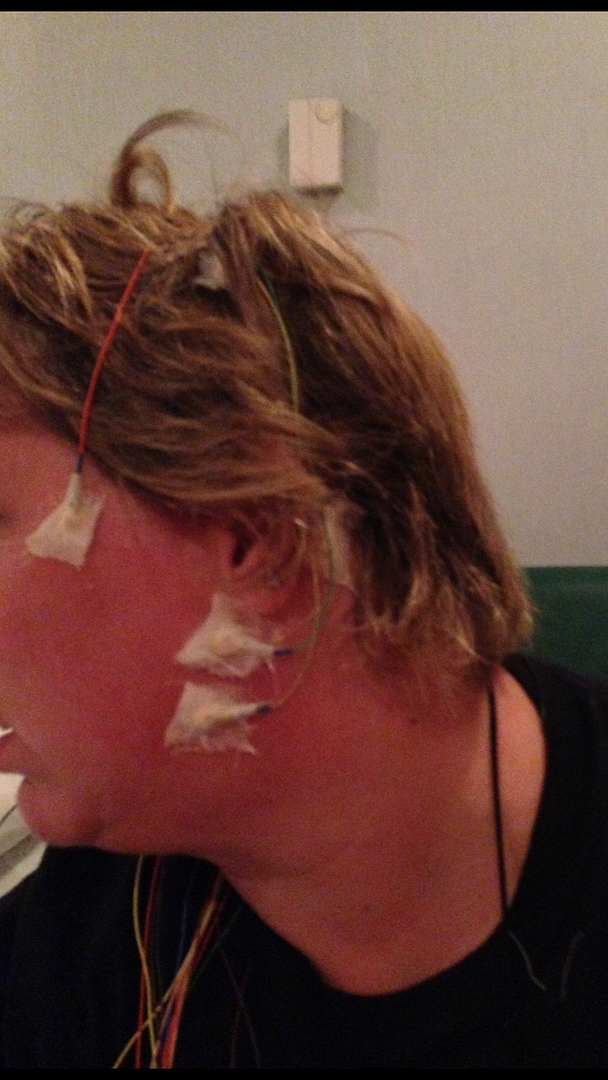 The tech said I hope you sleep real well
Finding the right pressure is key,
She was busy making a wish
She wouldn't fart or have to pee.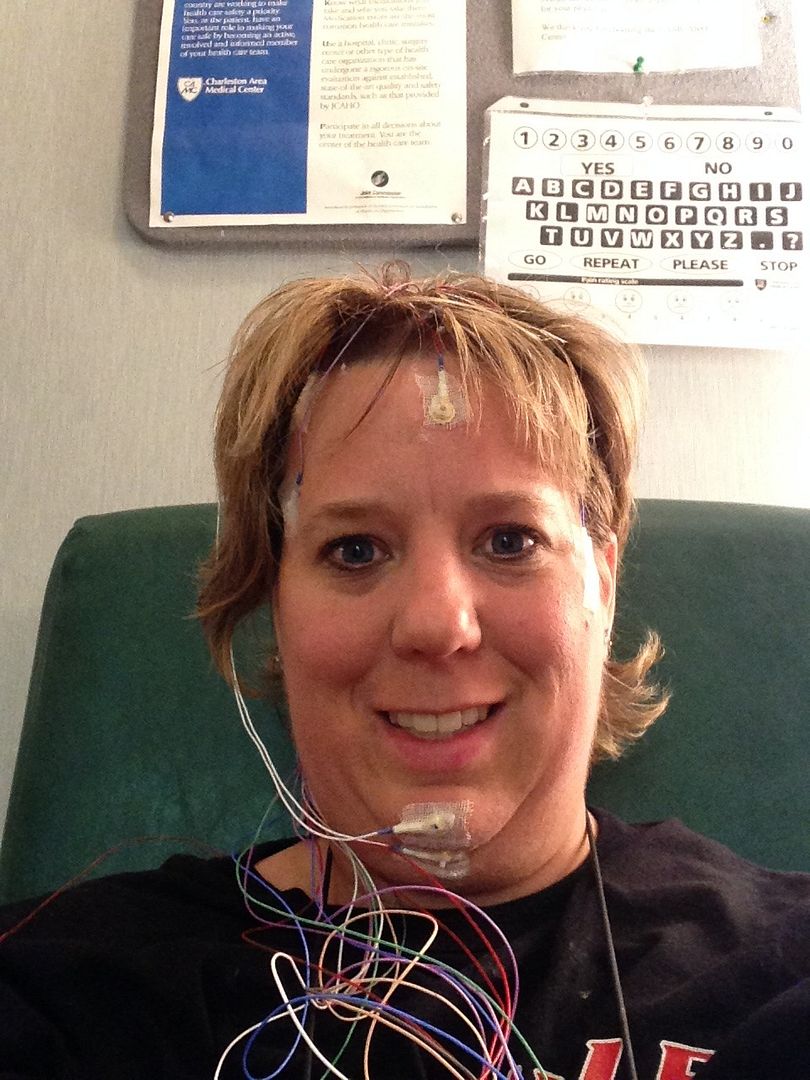 Can you imagine sleeping like this?
No, it's sure not fun.
At the end of the sleep study
They unhooked her and then she was done.
The mask is definitely needed
That's what the Doctor said,
Unless you want to take the chance,
Of waking up dead.
Okay, I'll wear the stupid mask
But I'll also wear a frown
And hopefully McDaddy can quickly get used
To hearing the whooshing sound
Lord knows the romance will now be gone
But hopefully so will the snoring
And I am praying that at the very least
I'll feel rested in the morning.
THE END
As you can see, I learned a lot this week.
Now, what did YOU learn?
To join in on the What I Learned This Week carnival, simply follow these steps.
1. Any time this week, publish your What I Learned This Week post on your blog and link to this post.
2. Link up with the Mr. Linky form down below. Please put the link to your POST, not the front page of your blog.
3. Then visit the other participants and see what they learned this week.
Alrightythen. Ready, Set, GO!