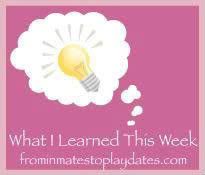 I spent the day hanging out with my boy on the couch.
As it turns out, he has some sort of viral infection that causes white blisters on the throat. Thankfully, the fever seems to be gone. Although I hate him missing school, I did enjoy our time together. He kept me laughing all day long and I just kept thinking to myself what an awesome kid he is. (All mommas think that, right?)
He is chock full of information, and he says, "Mom, did you know [insert random information here]" about 241 times per day. After the fourth or fifth random fact I heard today, I decided I'd share the facts here with you. So here's what I learned this week, from Alex.
1. The rings of Jupiter are really thin.
2. It takes 48 seconds to put on and tie both of his shoes.
3. Scarlett is made by mixing red, orange, and some pink.
4. Jeff Gordon drives the Pepsi Max car, plus he gets into a lot of fights. I don't know why. I guess cause he gets mad easily.
5. VY Canis majoris is the biggest star in the universe, and it is brighter than the sun.
6. Obsidian in the best substance in Minecraft.
7. A Mitsubishi Lancer looks a lot better with a spoiler than without one.
8. Your stomach is always moving.
9. Pluto is no longer a planet, it is now a moon.
10. The Audi R8V10 is a 10-cylinder car. The Sky is a 4-cylinder with a turbo engine.
11. When food gets to the large intestines, that's when you have to use the bathroom.
That's what I learned this week.
Now, what did YOU learn?
To join in on the What I Learned This Week carnival, simply follow these steps.
1. Any time this week, publish your What I Learned This Week post on your blog and link to this post.
2. Link up with the Mr. Linky form down below. Please put the link to your POST, not the front page of your blog.
3. Then visit the other participants and see what they learned this week.
Alrightythen. Ready, Set, GO!