There are a lot of random thoughts rolling around in this head-o-mine, so I'll apologize now if this post seems a bit, um, scattered.
Not that today is much different than any other day.
Several of you e-mailed to ask about Alex's bed. It is one of my favorite pieces of furniture in our home. Well, until it comes time to make that bed. It is not an easy task. The desk can be pulled out or pushed in and hidden.
Here is the bed with the desk pushed in.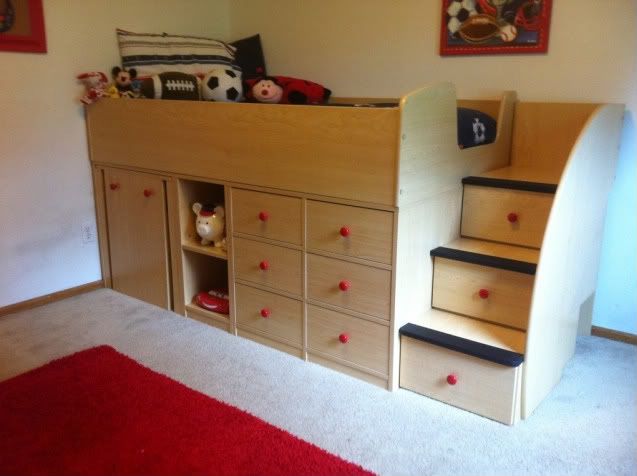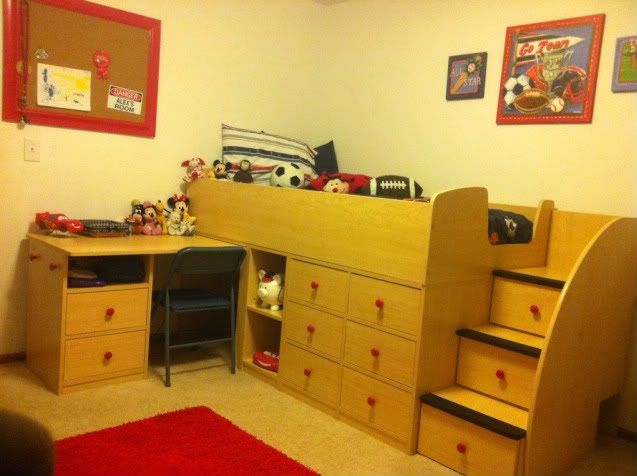 After an ENTIRE week, I think (and I'm going out on a limb here) that both of my boys are well. Hallelujah and Praise the Lord! I've spent a small fortune in Tylenol and Motrin this week.
I did get some time in the SKY this week. One of my favorite things about the SKY is enjoying the sky while driving it.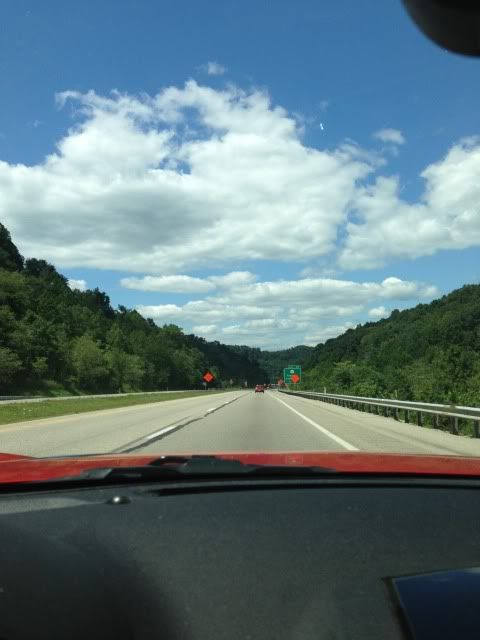 McDaddy has been gone all week. I was so excited when he called today to say he was on his way home ONE DAY EARLY! It's been a long week and I'm so glad he's home!
I'm watching Big Brother. I'm rooting for J-U-Double D and I hope he's the last cat standing at the end.
Oh Snap! Who's Line Is It Anyway is back on the air. If you love crazy, you will love that show. McDaddy and I used to watch WLIIA years ago.
Using the phrase "years ago" makes me sound really old.
And speaking of old, have I mentioned lately that I will be two score this year?
I am fighting ants in my kitchen. As it turns out, they were hosting a party in my toaster. Grrrr!!!!
I ran into my friend Becky at the Foodland today. It's a sad shame that we live six minutes apart, and yet, to see her, I have to run into her at the grocery store.
Alex had two teeth pulled yesterday. He was A CHAMP!
The Reese Klondike is the bomb-diggity.
I'm excited for the long weekend. I am looking forward to a relaxing weekend with my fellas.
Enjoy your weekend, folks!