I'm going to try to make this quick. Mainly because I've been swarping (that's my word for cleaning with a purpose) and running ALL. DAY. LONG. and I need to get to bed at a decent hour. And also because, my daddy and his friend are coming over BRIGHT AND EARLY to get started on my mudroom shelving unit.
Y'all. I can barely stand it. By this time tomorrow, I could have a place for muddy cleats and wet raincoats.
We've had the wood for months. I've been Designing My Mudroom on Pinterest for two years. And I've been patiently waiting on SEARS to replace our leaky washer since March, because we can't replace the floor THAT THE LEAKY WASHER RUINED until we have a washer that doesn't leak.
I'm about to have a big, fat fit on the folks at Sears who insist there is no way to prove that McDaddy really paid for the washer on black Friday, even though we have a credit card statement that states otherwise. How do crazy things like this happen, anyway?
I can't wait for my daddy to work his carpentry magic and make my dream mudroom a reality. I'm so excited, I could squeal!
Other than that, the only thing I have to report is that Stevie graduated from fourth grade last week, which means he will head to Middle School in two short months. I have a lot I could say about that because our Board of Education made the hair-brained decision to move our FIFTH GRADERS – our sweet, innocent ten year olds – to the Middle School. It doesn't seem possible that I'm old enough to have a Middle Schooler. I did the ugly cry on the last day of school thinking of him graduating from Elementary School.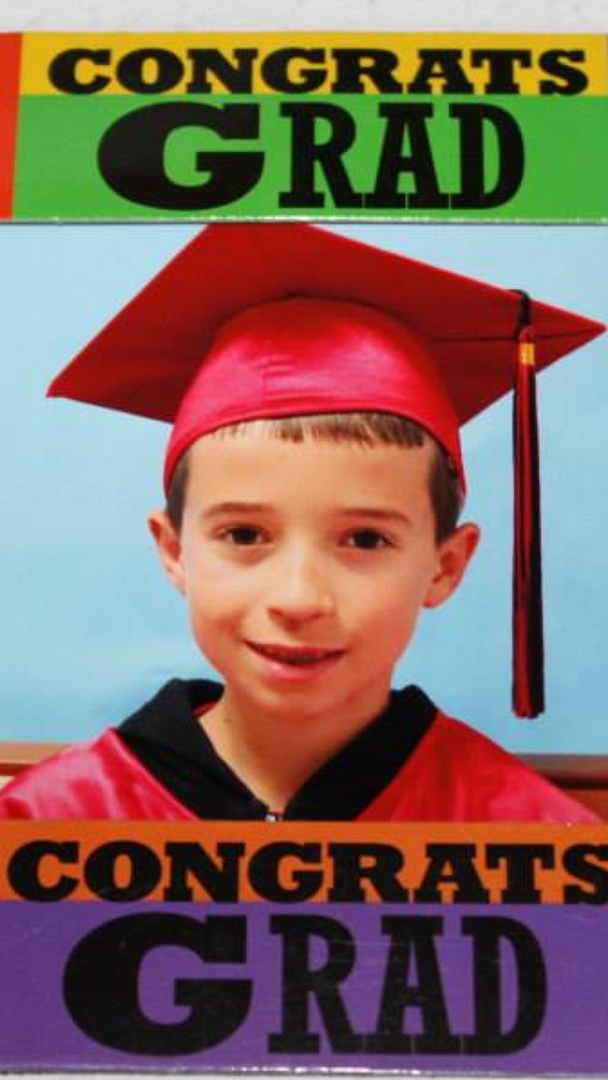 What is it about seeing my sweet boy in a square hat and tassel that makes me want to bawl my eyes out every time I see this picture?  It's going to be a stressful couple of months as I try to prepare myself for this big change.
OH.
Shoot.
How could I forget.
This kid right here?
Will be playing All-Stars this season. I cannot tell you how excited I am about that.
I love the game of baseball and I love watching my boys play. Plus, we get to order fancy All-Star parent t-shirts. Not that I need one more t-shirt, but you best believe if there's a t-shirt out there with my kid's name on it, you can best believe I'm gonna order one or twelve of them.
Ok, that's it for now.
Have a great day, y'all!