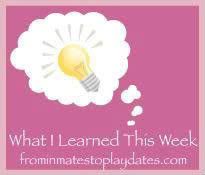 I have been wanting to write this post for the past few weeks.
Unfortunately, due to safety and security reasons, I felt like I should wait.
If you've spent any amount of time around here, you may recall a post I wrote back in October announcing that McDaddy had been tasked with another deployment. As I sat on our couch and wrote that post, I had tears streaming down my face, and enough emotion in my head and heart to fill a dump truck. Tonight, as I re-read the post, I cried like a baby all over again.
Unless you've lived through deployment, it's hard to imagine how difficult it is.
Since we first learned of the news in September, we have been planning and plotting our lives around the six-month window from August – February, 2014 when he would be gone. We had begun making plans about camper storage, planned a pre-deployment cruise to Cozumel, automobile registrations, snow removal and grass cutting. Because he would be gone for Thanksgiving, Christmas, New Year's, Valentine's Day, both of our 40th birthdays, and both of the boy's birthdays, I had myself convinced I would never make it this time around.
We recently attended pre-deployment meetings at the Guard Base that advised us on everything from financial benefits to medical insurance options to available services available for our family while he is gone. The Family Support Group even sent two Build-A-Bears home with recordable devices so that McDaddy could record a message for them to listen to after he is gone. I cried on and off that whole day.
Just look at these two. This picture makes me want to sob.
And I've cried almost everyday since then.
All of that emotional pre-deployment craziness came just two months after a life-changing, month-long stay in the hospital that rendered my mom dependent on a wheel-chair. This miserable, medically difficult condition has left us navigating a new path and finding a new normal. I am very close to my mom and daddy and so I have tried to help as much as possible. With two young children and a husband, I can't help nearly as much as I'd like, but my mind is rarely far from thinking, researching, praying, wishing and hoping that things get better for her.
Throw in a bad case of the FLU in March and a kidney stone one week later, and holy hallelujah, well… lets just say I've been on emotional over-load for the past eight months.
I cried out here on the blog and asked if you'd commit to praying for us as we prepared our hearts and our minds for this time of separation. I haven't said a great deal about my mom because I know that most of you have plenty of your own "stuff" to deal with (and plus, not everybody is a big fan of broadcasting their business on the WWW). In fact, I've not blogged very much at all since my mom's first hospitalization in February because my heart just hasn't been in it. The blog is a great place for me to dump my stuff. I can get something off my chest, ask for advice, share what works for me, post pictures of my boys for my family, laugh at what I've learned this week, and write letters to crazy people who are much crazier than I. But lately, my heart and all of its heaviness have taken over and I've found that I'd much rather sit and watch re-runs of Duck Dynasty then try and come up with something interesting to blog about.
But then this thing with Stevie's medicine happened two weeks ago, and B-A-M! all of a sudden I have something interesting to write about.
Without going into too much detail (because y'all know how I love a good story!) I can finally report that your prayers (and ours!) have been answered. To make a LONG story short… A guy in McDaddy's squadron was tasked for deployment in August to Afghanistan (not where McDaddy was going, but close).  The Afghanistan deployment was cancelled. This wonderful fella (who is not married and does not have children) volunteered to take McDaddy's deployment.
Y'all.
When I learned of this news I felt like I had hit the lottery.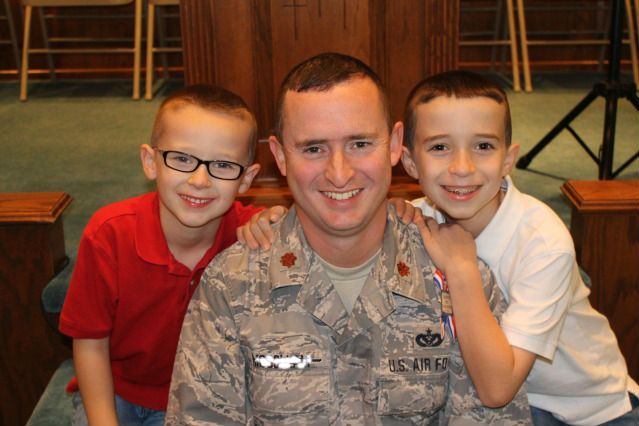 McDaddy didn't tell me right away, because he's been in this thing long enough to know that things can change in an instant.
When our military insurance wouldn't pay for one of our medications, I just assumed that we were victims of the latest round of insurance cuts and that we'd have to pay for the medicine out-of-pocket. When I called McDaddy to tell him about the insurance crap, he knew the insurance had refused to pay because his deployment orders had been cancelled, which in turn kicked us out of the insurance system. At that point, he knew it was official.
That's when he told me the news.
At first, we were hesitant to tell the boys because what if something happened to change all of this?
Or what if the other guy broke his leg?
So, we waited a few days to make sure before we told anyone except our parents. (And a few close friends.)
And now. Here we are two weeks later, and I'm still marveling at how God worked this all out.
So, I guess what I learned this week, is NEVER, EVER underestimate God.
And that's a lesson that I never get tired of learning.
Now, what did YOU learn this week?
To join in on the What I Learned This Week carnival, simply follow these steps.
1. Any time this week, publish your What I Learned This Week post on your blog and link to this post.
2. Link up with the Mr. Linky form down below. Please put the link to your POST, not the front page of your blog.
3. Then visit the other participants and see what they learned this week.
Alrightythen. Ready, Set, GO!