Let the record reflect that as of 4:19 PM, I am totally CAUGHT UP on the laundry. And yes, that announcement is blog worthy. It is blog worthy because that is something that rarely ever happens around here.
And, as luck would have it, as of 7:24 PM, it was no longer true.
You know its been a boring day when I start out talking about the laundry.
But, MY WORD, did I mention that I got new front-loaders on black Friday?  I love them because they are beautiful and quiet and oh HAPPY DAY I can do a week's worth of laundry in three loads.
You should totally picture me doing the cabbage patch right now.
In other news, I spent the day running around town in this.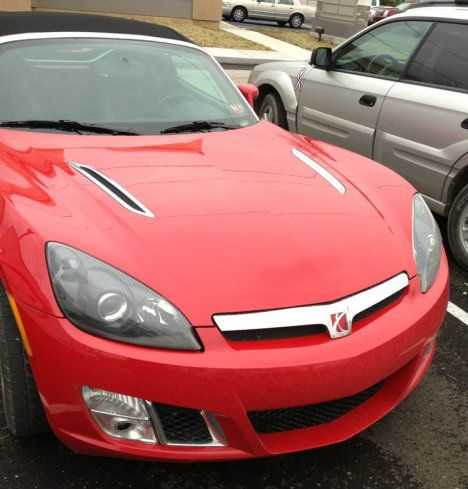 Isn't she lovely?
Unfortunately, it wasn't anywhere near warm enough to drop the top. As a general rule, it must be at least 70 degrees before I'll do that. I missed that mark by a long shot today.
I'm telling you, folks.
We brought the SKY home in June. Seven months later, it is still so hard for me to believe that this sucker is mine. Everytime I walk out to get into it, I think to myself, holy cow, this is my SKY. In just a few days McDaddy will wash it, maybe wax it, and tuck it away in his parent's garage for the winter. I will miss having it around but I'll be glad to have my Jeep in the garage for those below freezing mornings that require me to scrape the stinkin' windshield, and trod up the driveway to start the car so it will be warmed up before I take the kids to school.
I went with my granny to the Doctor today. I was amused by the Doctor's shoes. So much so that I snapped an incognito picture.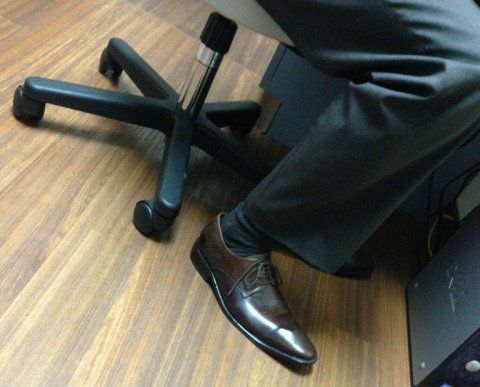 I know, I'm a dork. But I think you'll agree that those boats shoes are straight-up strange.
And speaking of shoes, is it time for these yet?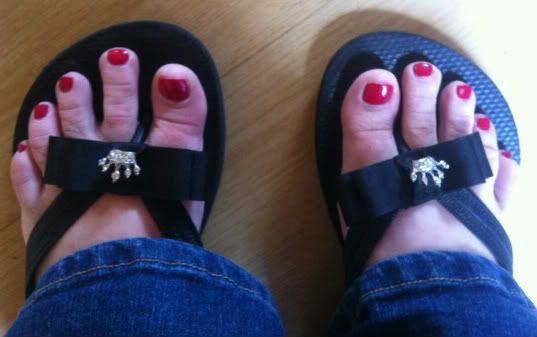 Because I am totally ready to slide my feet into these and go.
We are eighteen days into January. We have had ONE big snow this winter (well, actually it was in October) and I am already tired of the West Virginia cold weather.
I hate to be cold, and right now I'm sitting on my big, blue, bloggy couch wrapped up in a fleece blanket, and wishing I was on a beach somewhere warm.
Have a great weekend, y'all!