I am blessed to have lots of great girlfriends.
It is not uncommon for me to receive an e-mail that says something like, "Thinking of taking an overnight road trip in two weeks. I've got four seats open. Let me know if you wanna go." Or one that says, "Going to breakfast on Friday. Who's in?"
A few weeks ago, my friend Christina sent a text that said, "Card Addressing party at my house. 10AM. I'll have finger foods and drinks."
Have I mentioned I have great girlfriends?
Sometimes we don't even need a valid reason to get together.
I attended Christina's Christmas card addressing party just days ago, and as always, we did more eating and talking than we did card addressing.
Or maybe I'm just speaking for myself, here. (And I can tell you this much, for some odd reason, we didn't even get a group picture this year.)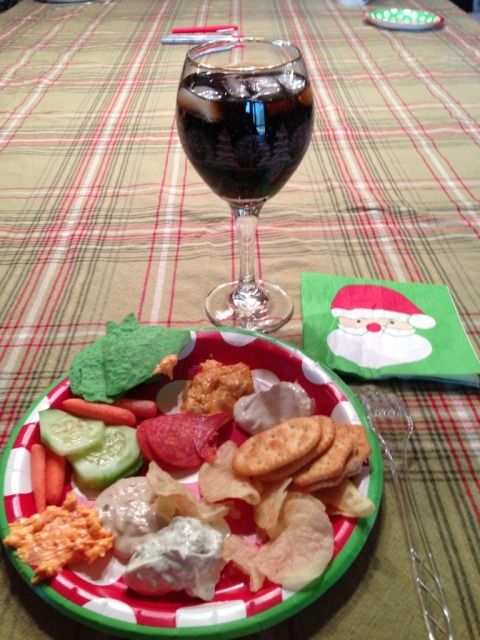 I love any reason to drink from stemware.
Even if it is pop.
Or as you fancy high-faluten' folks call it, soda.
Christina put out a spread. There were dips, veggie trays, cheese trays, and fancy colorful holiday chips.  There were Sharpies, stamps, address books, and glue sticks. And stories.
And as you might guess anytime six women come together, there were also lots of laughs.
My seemingly endless stack of Christmas cards was no match for the four hours I spent at Christina's card addressing party (mostly because I insist on hand signing and hand addressing each and every single one) but I sure had fun.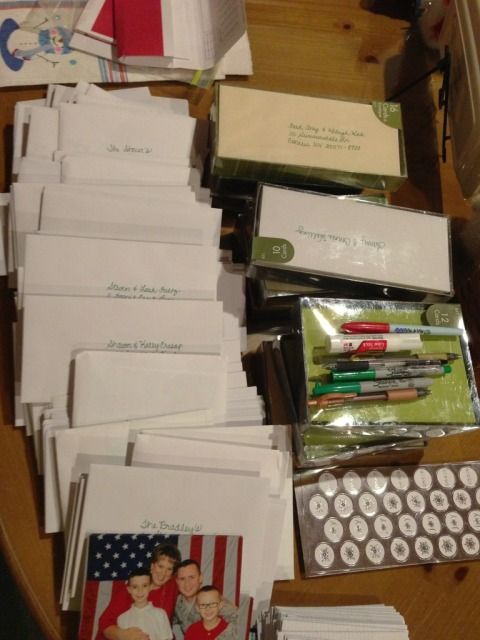 And just a few short days later, two special little elves (and McDaddy, too!) helped me attach return address labels and stamps to complete this year's Christmas card extravaganza.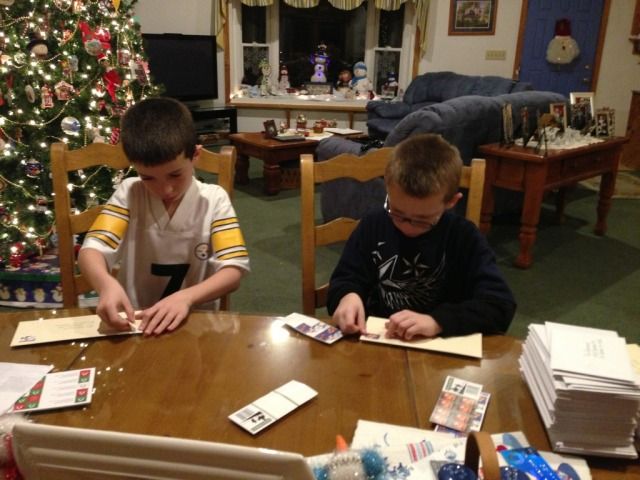 And that, as they say, is that.
Time with girlfriends works for me!