The Elf on the Shelf is an interesting endeavor.
I have Facebook friends who GO ALL OUT with their elves and their shenanigans.
I mean like toilet papering their ENTIRE Christmas tree all-out.
And oh my heck, let's not forget those who have entered their elf in the "Inappropriate Elf on the Shelf" contest.
Shhh…. Those make me giggle.
After seeing so many of my Facebook friends have fun with their elves last year, I decided to take the Elf on the Shelf plunge and the boys quickly named him Louis Hamilton. I was all impressed that they gave him a first and middle name, and I was pleased that they put so much thought into it.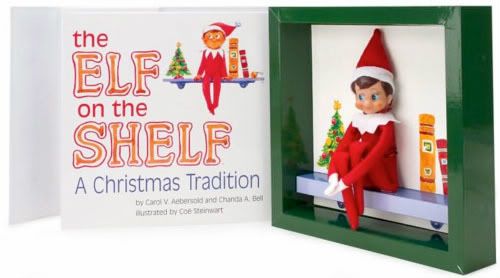 Then minutes later they busted my elf pride bubble when they told me they named him after a car character on CARS 2. (Only I insisted on spelling his name L-O-U-I-S instead of L-E-W-I-S because I am a control freak who can't seem to let it go sometimes.)
[It's worth noting that when I Googled the CARS 2 Louis Hamilton to find a link, I discovered that Lewis Hamilton is a real, live Formula One driver.]
Our Louis Hamilton made his grand 2012 entrance the day after we put our Christmas tree up via Air Mail.
I got the "Air Mail" idea from my friend Darcie over at Such The Spot.
I suppose the whole thing would be much simpler if Louis just sat.
You know, on a shelf.
But I also know that my kids probably wouldn't think one thing about him if he never moved, or got into mischief. And really, what kind of fun would that be? Who wants to be bothered with a goofy looking elf that sits on a shelf? And just in case you are wondering, my boys – far as I can tell – believe that he flies in and out of here at night reporting back to the Big Jolly Dude about their behavior before coming back here to wreak havoc.
Louis Hamilton has been a busy little elf the past two weeks. The boys run out of their rooms each morning in search of him and his latest shenanigans.
In the words of Alex, "Louis wasted a perfectly good box of Froot Loops writing his name."
And here he is, sharing the good news. (Probably my favorite, so far.)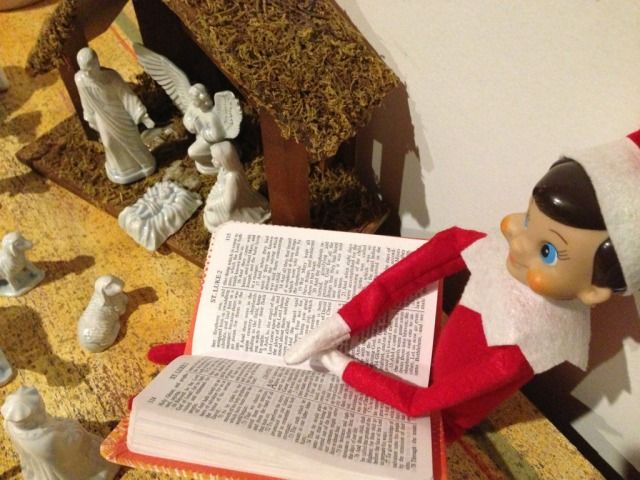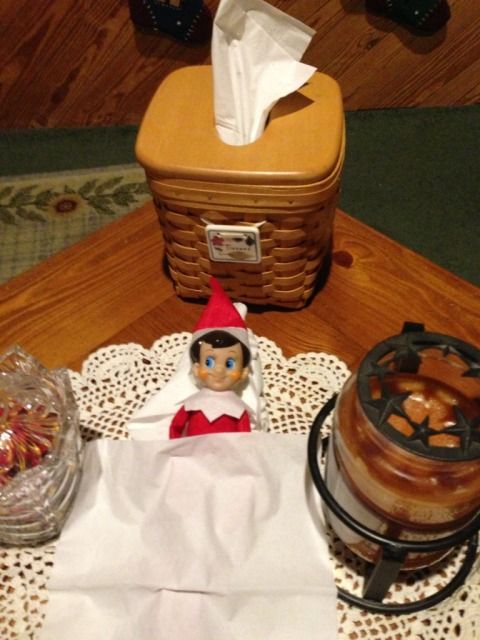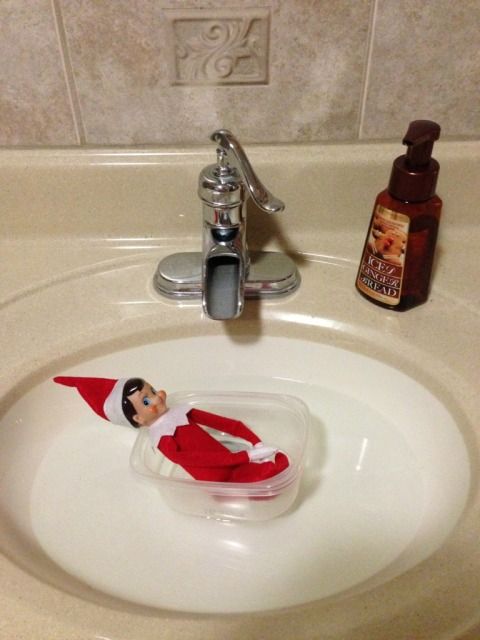 This one was tough because Louis Hamilton had a difficult time balancing his weight in the boat.
With his pal, Santa.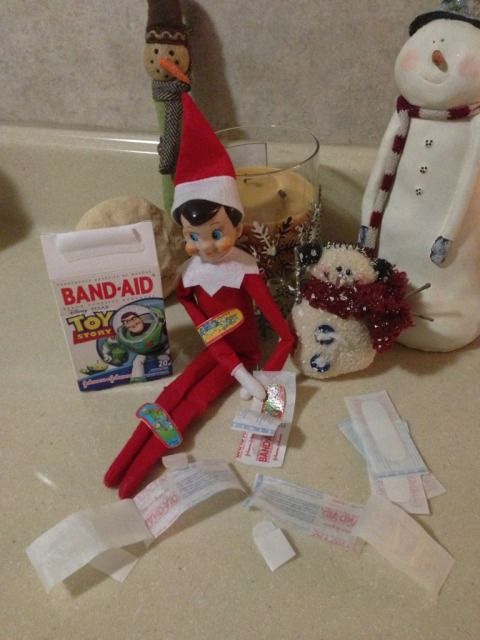 Sometimes a fella just needs a band-aid.
Or ten.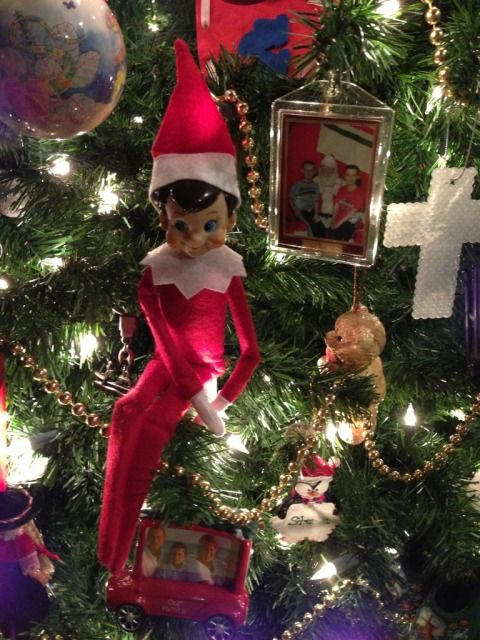 Oh Christmas tree, Oh Christmas tree, how lovely prickly are thy branches ON MY BUTT.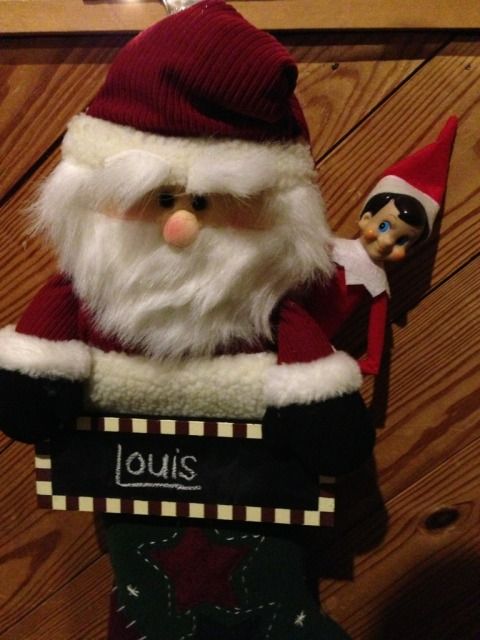 This one, by far has been Stevie and Alex's favorite. Alex told me just tonight that "We need to get that stocking back in order."
Looking all innocent and proper.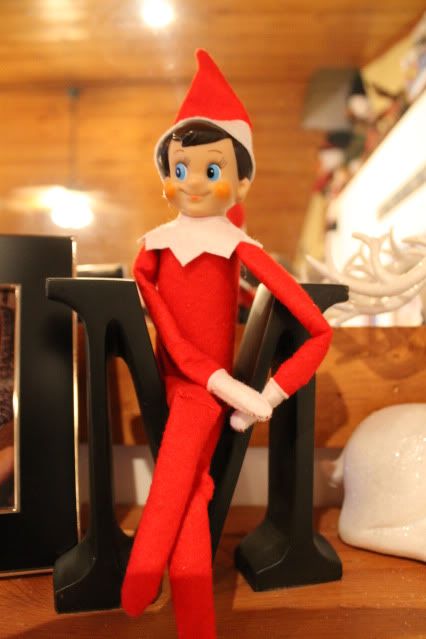 What say you? Is there an Elf on the Shelf at your house?
Or in your Christmas tree?
Or reading the Bible?