I am often entertained by that little Feedjit box over in my sidebar. It tells me where my readers come from, what search engine they used to get here, and get this – the words they type into the search engine that lands them here. Folks, there are some crazy, crazy people out there.
Over the past week, here's what people searched for, that landed them here at my bloggy house.
Lafayette, Indiana arrived from google.com on "Who Do We Have Here?" by searching for Amish candles ear.
What's up, Lafayette, Indiana? With the help of my friend, Jessica, I used the Amish ear candles on one occasion. After the candling, my ears felt better, but I'm not sure they really worked. My ears felt better afterwards, and there was obvious, um, nastiness on the end, but sadly, it did nothing for my inner ear eczema, as I had hoped.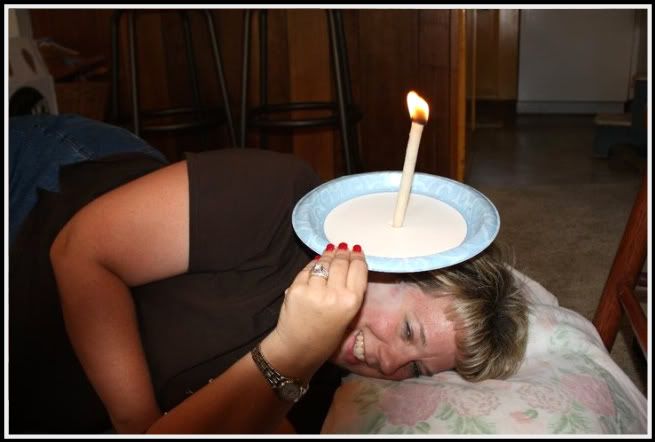 De Kalb, Texas arrived from google.com on "Thursday Thirteen – Thirteen Things In My Purse" by searching for applying hand sanitizer on fever blisters.
Welcome, DeKalb! Um, hand sanitizer on a fever blister. Really? I do get fever blisters from time-to-time, and I must admit, I'd try a lot of things if I thought they would work, but I'm not sure about the hand sanitizer. Thanks for stopping by, though. 
Ashland, Kentucky arrived from google.com on "Thursday Thirteen – The Letter K" by searching for Hamor Street Townhouse Flatwoods KY.
 Aw, hey there Ashland, Kentucky! McDaddy and I lived at Hamor Street Townhomes (#6 – the one with the wreath) in Flatwoods (Home of Billy Ray Cyrus!) during our first year of marriage. It was a wonderful place to live, and the townhomes, back in 1998 were new. Oh, and on an unrelated note, our phone number when we lived there was 606-836-8365.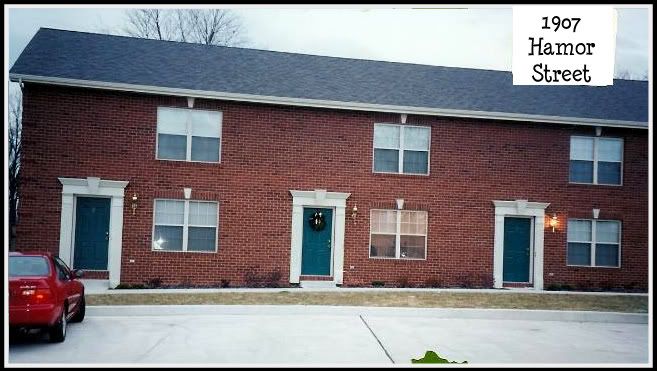 Perth, Western Australia arrived from google.com.au on "One Of Those Dreaded Christmas Letters" by searching for Free happy Christmas letters.
 G'day, Mate! I always love to see International Visitors show up here at From Inmates To Playdates, Inc. I hope you found some great ideas for your annual Christmas letter while you were here. Yes, I am one of those people who send out an annual letter every December.
Borger, Texas arrived from google.com on "Who Do We Have Here?" by searching for milia removal.
Welcome, Borger, Texas! A few years back, I had (a) milia removed from my face. It was quick and painless, and I was told by the dermatologist that a tool is available at the Wal-Mart for do-it-yourself milia removal. I recently tried to convince McDaddy that I could remove his after watching her remove mine. He declined my offer.
San Diego, California arrived from google.com on "Broken Jaws" by searching for Are jaws broken during embalming?
San Diego, I'm so happy that you've stopped by. It may surprise you to know that a funeral director friend of mine invited me to watch an embalming a few years back. The jaw is NOT broken during embalming. It is, however, wired shut for all of eternity during the embalming. The mouth is closed either by tying the jaw together with a piece of suture string or by a special injector gun. [Bryan, if you're reading this, please remember that if I happen across your embalming table that I don't want to be wired completely shut.] My jaws were wired shut for six weeks after mandibular surgery when I was a senior in high school, and I have no desire to be wired shut ever again.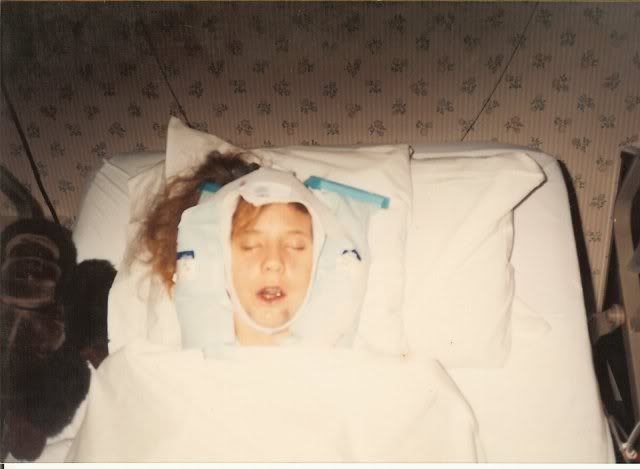 Monroe, Louisiana arrived from search.mywebsearch.com on "Letters To Crazy People – From Inmates to Playdates" by searching for Letters people have wrote to their ex dealing with his new wife.
Monroe, how are you today? I giggled when I read the whole "letters people have [written] to their ex dealing with his new wife" thing. While I write plenty of Letters to Crazy People around here, I don't have an ex, and I've never had to deal with a new wife. But if I were dealing with a new wife, you better bet there would be plenty of letters to her around these parts. 
Florence, Kentucky arrived from bing.com on "A Little Bit Of Gross! — From Inmates to Playdates" by searching for How to get my wife to get a little bit nasty but not gross nasty.
 Florence, Kentucky, I have no words. And that doesn't happen often.
Espoo, Southern Finland arrived from google.de on "Kinky In Helsinki" by searching for kinky in Helsinki.
Well hello Finland! I guess by now you know that I didn't really get kinky in Helsinki. In fact, I've never even been to Helsinki. In this case, Kinky in Helsinki is, in fact, a pretty pink nail polish color.
Thanks for stopping by, y'all!
Hope to see you again real soon.