I am sitting on the big, blue, bloggy couch watching the Republican National Convention. And before you click that red "X" in the corner, let me just say, I WILL NOT be talking about politics. Well, except to say that I'd rather poke my eyeballs out with a fork than listen to politicians during an election year.
And that goes for ANY of them.
It just seems silly to me to stand on national television and talk trash about your opponent.
I'd much rather watch an extra hour of Big Brother.
I am pleased to announce that after four days, I FINALLY have my fall decor out. (I know y'all have been waiting with bated breath on that news.) And somewhere, McDaddy is sitting behind his computer screen rolling his eyes wondering why perfect strangers would be interested in that information, except to say that it IS NOT FALL YET.
But alas, I had a free day and more importantly, the urge. It might be weeks before those two collide again.
Fall ball is back in full swing. Alex "moved up" from T-ball to Coach-Pitch. It's been about two years since Stevie played Coach-Pitch, and quite honestly, I had forgotten how difficult it is for 1st and 2nd grade boys to PAY ATTENTION and STOP DIGGING IN THE BLASTED DIRT whilst learning the game of baseball. God bless his coach's heart. He has his hands plum full.
Is it time for the fall television line-up? Because seriously, I am ready for Dancing With The Stars (HEY MAKS!) and Grey's Anatomy and American Idol and GCB and Mike and Molly and Private Practice. I'm sick to death of re-runs, and my DVR is ready to roll. Hurry up, middle of September!!! Until then, I'll kick it with Shemar Moore on Criminal Minds.
I have several friends who think Shemar is the cat's meow, and I'd have to agree. We enjoy sending random picture texts of Moore to eachother. I'm sad that he no longer plays Malcolm on The Young And The Restless. I'll always call him 'the one who got away'.
Alex is still suffering from the nasty coughing, sinusy aggravation. I had hoped it would be gone by now, but he is still battling the nose nastiness. We are rotating the nebulizer and the allergy pill and the nose spray and the Kleenex. Whatever you do, don't forget the Kleenex. I'm thankful he can blow his own nose. I just wish he would.
Some time ago I received an e-mail from The Longaberger Company informing me that I was no longer worth their time I had not sold enough Longaberger in the previous year to be an active consultant. If that's true, can someone please explain why I receive an e-mail a day from the Jokers. I have fought the urge to respond, opting instead to just delete it and move on. Someday though, when the time and the urge collide, it's ON.
I hope you're having an awesome Friday. My weekend will be spent at the ball field, and checking on the progress in what will be our new mud room. You can see some of my mud-room inspiration on my "Designing My Mudroom" Pinterest Board. I'm so excited, I could just squeal!
Which is what I do EVERY. SINGLE. TIME. I climb in this sucker.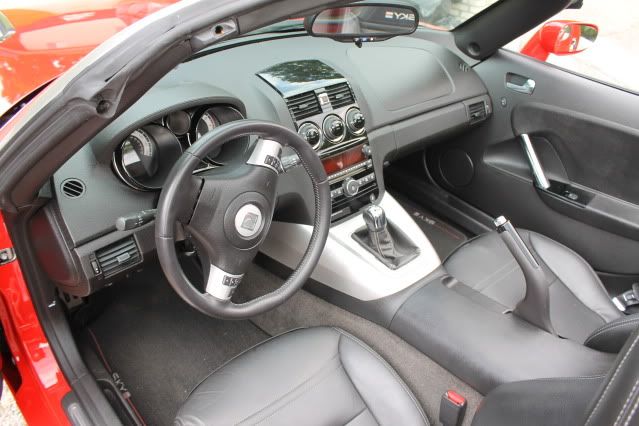 Sorry. I couldn't help myself.