I have no idea how to start this post. I have a lot of great ideas, but really, none that seem to do this news justice.
If you've spent any amount of time around here, you know that I have an obsession with the Saturn Sky – a car that has not been manufactured since 2010. Still, I have been relentless in my pursuit of one. Since laying eyes on the first SKY back in 2007 (the first year they were manufactured) I have loved that car and spent many-an-hour dreaming up ways I could get one.
After test-driving one back in 2007, I seriously – and this is no lie – prayed and told the Lord that if it be HIS will, I would love to have one of these someday.
I realize that sounds goofy.
A little over a year ago, I remember standing in our kitchen and mentioning to McDaddy that we could sell the van and get a SKY. After all, he has a company car, we have a truck that we need to pull our camper, and we had the Jeep. I should take this opportunity to also mention that McDaddy has his very first car, from high school, a 1981 Vintage Buick Electra. (I totally use the word *vintage* to make it sound fancy.) In reality, it is anything but fancy.
Anyway, where was I?
Oh yes, the proposition. Much to my surprise, McDaddy didn't automatically say no to my idea, and so I kicked my charm into overdrive with a plan to convince McDaddy to sell the van. After months of advertising, and very few inquiries, I had it in my head that it wasn't in God's plan. But folks, I NEVER EVER GAVE UP.
A little over two weeks ago, the Lord smiled down on me Steve's cousin who lives in Kentucky called us to say she wanted to buy the van. Much to my surprise, McDaddy had already located a chili pepper red Saturn Sky in Willimamsburg, Kentucky, AND he had made arrangements with the owner to meet in Lexington, Kentucky on Friday, on our way home from McDaddy's business trip to check the car out.
I tried with everything in me not to get too excited, because even though we had check in hand, McDaddy made it perfectly clear that if the fella had in ANY WAY not been forthcoming in the advertisement, we wouldn't be getting it.
We drove about four hours, and met at a Wendy's right off of the exit.
My heart skipped a beat when I saw this.
 Just minutes after introducing ourselves and exchanging pleasantries, McDaddy took the car for a test drive.
My heart was banging out of my chest and the fella selling it (pictured on the left of the car) said, "If he doesn't come back with a smile on his face, there's something wrong."
I silently agreed.
Within thirty minutes of pulling onto the Wendy's parking lot, I was pulling out in my dream car.
 And whooping and hollering like a crazy person.
We were 250 miles from home.
Stevie was in the passenger seat texting anyone he could think of. The first song that came on the radio once we pulled onto the interstate was Paradise City by Guns and Roses. I couldn't help but smile. Yes indeed, I was in paradise. A chili pepper red paradise.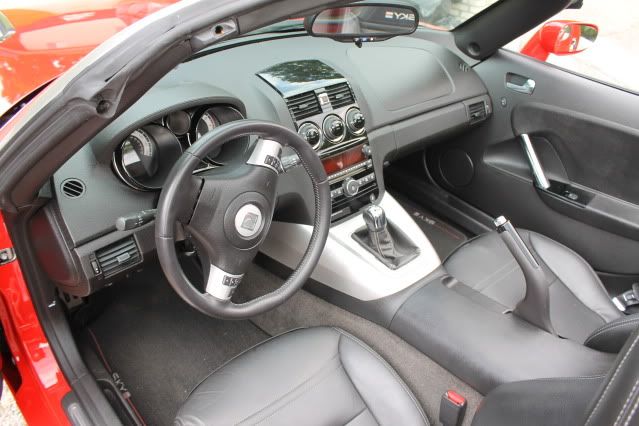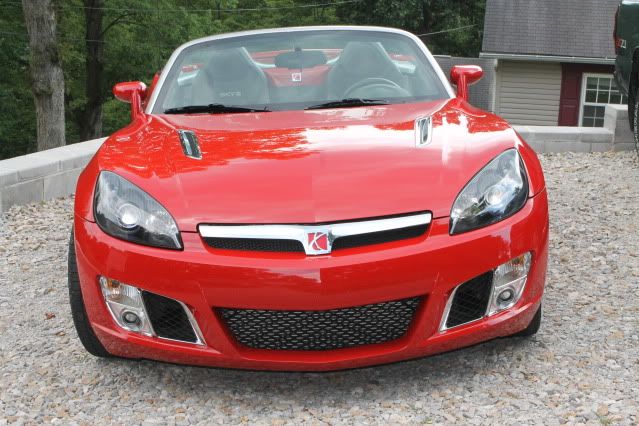 And so I guess the moral to this story is NEVER, EVER give up on your dreams.
That's what I learned this week, how about you?
—–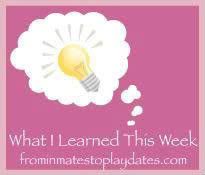 For complete carnival rules, click here.
1. Any time this week, publish your What I Learned This Week post on your blog.
2. Within that post, please mention the What I Learned This Week carnival and link back to this post here at From Inmates To Playdates. If you don't know how to link, feel free to ask me.
3. Then link up with Mr. Linky down below.
4. Visit the other participants and see what they learned this week. Then leave a comment because comments are fun!