Hi there.
Remember me?
It's been a few days (okay, a LOT of days) since I've checked in here on the blog.
First, I'd like to apologize to those who have stopped by here looking for their daily dose of crazy. The crazy was here, I just haven't had the time to write about it. My house looks like a tornado came through. There is laundry strung out for miles. And on top of that, I am in desperate need of a pedicure.
And a massage.
I spent the week working alongside the big fella on the left, whom I've nicknamed Big Daddy.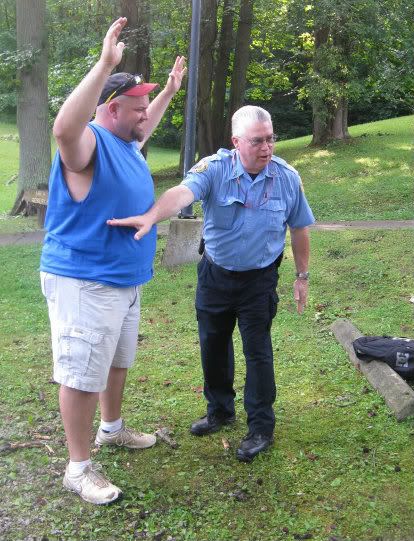 He is Stevie's cub-scout den leader, and his baseball coach. He is also a very good friend of ours. His real name is Eli. The two of us make a great team. He is very good with the boys, and I am very good with paperwork. We "accidentally" ended up leading a den last year even though neither of us had any day camp scout experience.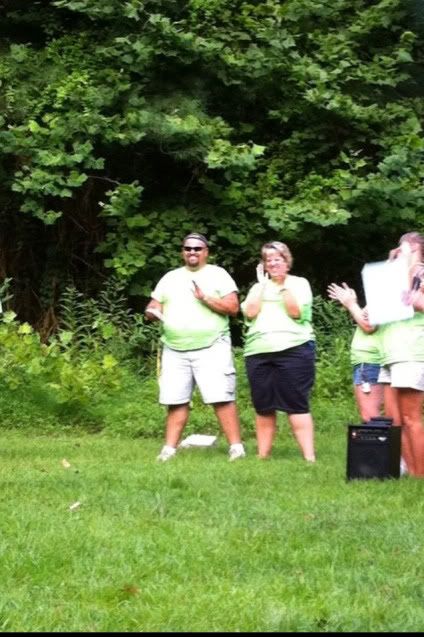 I was ready for long days and 412 degree heat.
Much to my surprise, it never got above 88 degrees. [Thank you Lord Jesus!]
As crazy as it sounds, I helped to lead 16 nine and ten-year old boys. My boy included. [Just as you might imagine, we endured lots of fart noises, spitting and talk about girls general silliness.]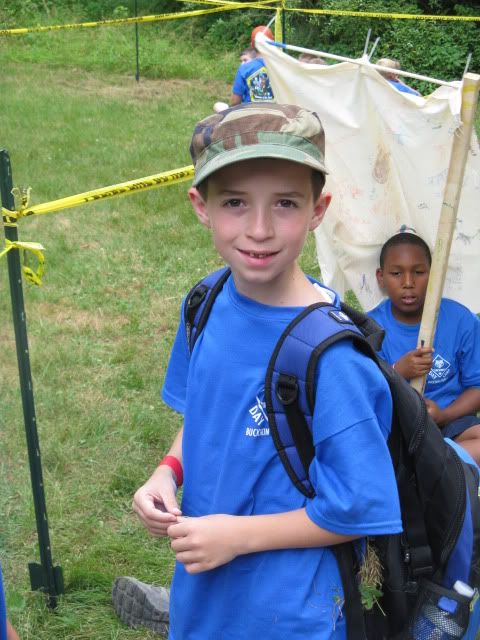 We walked a bazillion miles in a week (which is the main reason I need a pedicure) and we really enjoyed watching the boys learn and grow as scouts.
I also threatened to take pool time each time they called me Big Mama (you know, because I call Eli Big Daddy!)
BB Gun shooting, Slingshot, and Archery were among their favorites.
They played sports, learned how to cook over a campfire in a dutch oven, made light sabres, learned how  to start a campfire, made a rocket, launched a rocket, learned about first aid, railroad safety, engineering, science, forestry, and enjoyed swimming everyday.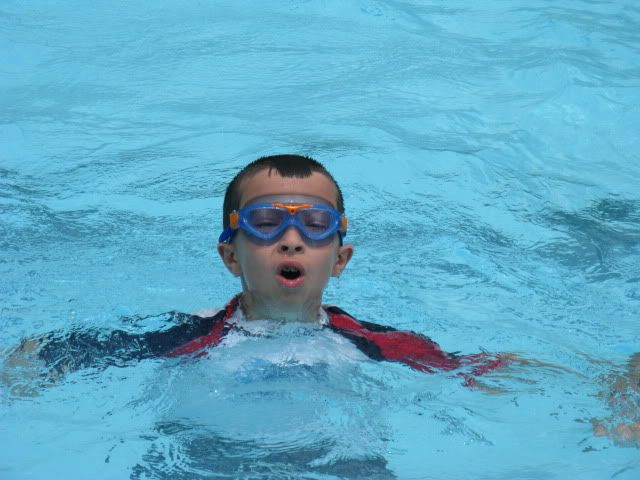 There was even time for this girl to pull a really good practical joke on her partner.
Do you forgive me, Eli?
And to be honest I would love to share the prank with you because it was that good, but the fact is it started last year and it would take too long to bring you up to speed. Let's just say that I know Big Daddy well enough to know that this is far from over, even though I was only paying him back for a prank that he pulled on me during baseball season.
The only drawback to camp (besides the heat, the fact that I had to do a load of laundry every night, pack four lunches, string beads on totums, and pack backpacks for the next day) was that I couldn't be with Alex, because the younger boys were on "the other end" of the park for their camp.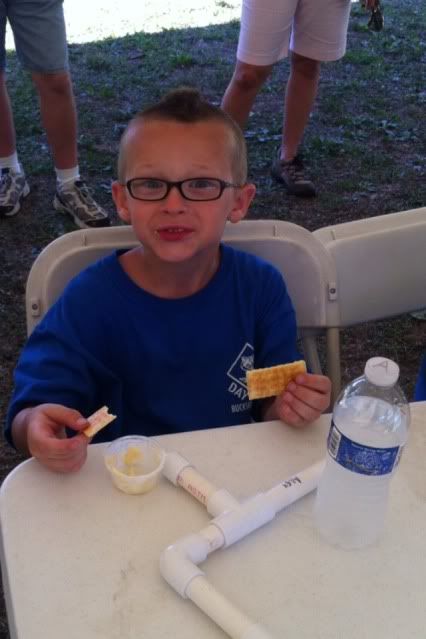 As a Tiger cub, Alex was required to have an adult with him. McDaddy took the week off to be with him. In typical day camp fashion, McDaddy was drafted into leading a den by default.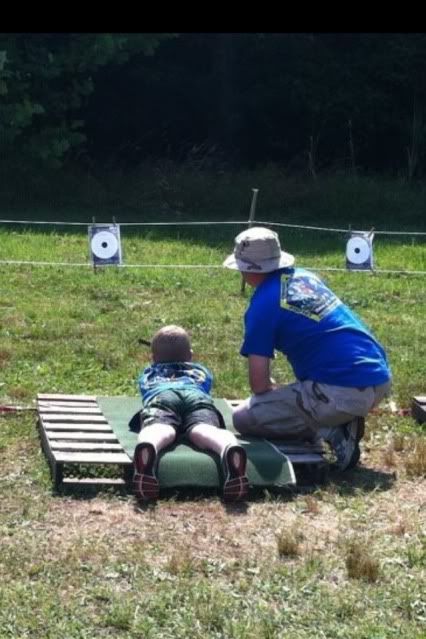 He had 16 six and seven-year olds in his group.
Thankfully, he has lots of patience had lots of parents to help him.
Alex medalled in two events, taking a silver in Archery and a bronze in slingshot.
Both of the boys made new friends and great memories.
And so did their mama.
All in all it was a great week.
A long week, but certainly a good one.