One day while snooping around on Pinterest I found a neat teacher appreciation gift. I am proud to announce that with two days left in the school year, our three teacher appreciation gifts are ready to give.
Here's what I purchased today.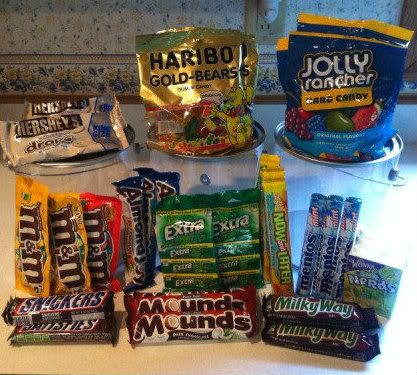 The three cans are actually clear paint-type cans that I purchased at Michael's.
As I began to fill the cans, I discovered that I needed more items to fill the can because I wanted the candybars to keep their form in the cans.
So, I searched our cabinets to see what else I had on hand.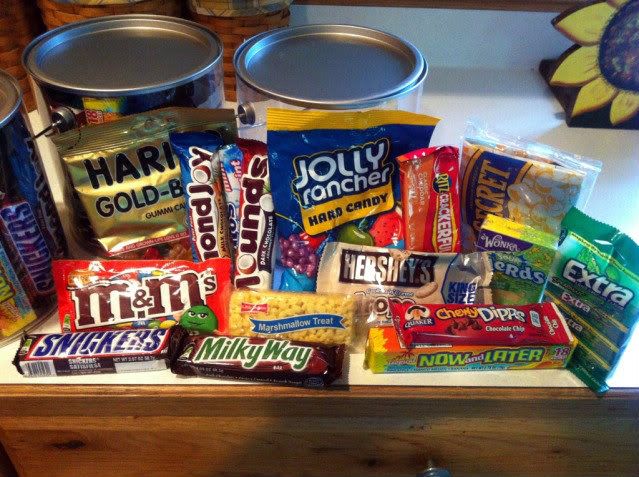 I held the first can on its side. Starting on the flat side, I placed the candy bars side-by side until I covered the flat side. Then, I started to fill the middle. Once the middle was full, I placed the remaining candy bars around the top and kept filling the middle so that the candy bars would stay in place.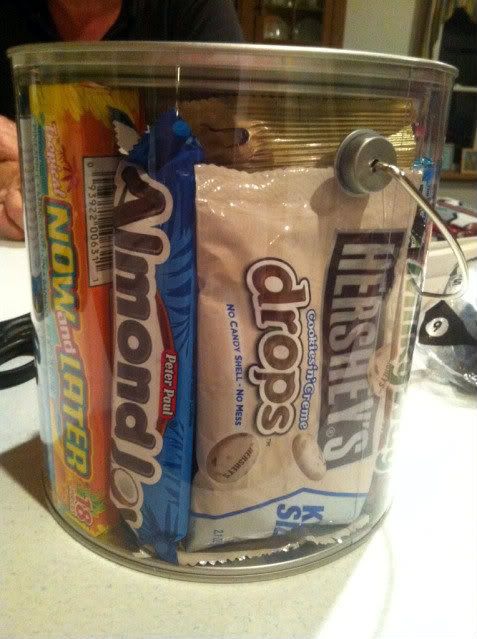 And then, I typed up a little story on the computer, leaving a couple of blanks because I wanted the kids to fill in the story to make it personal. (Unfortunately, I used my phone instead of my beloved Canon Rebel, so the lighting, or the color, or whatever is shot.)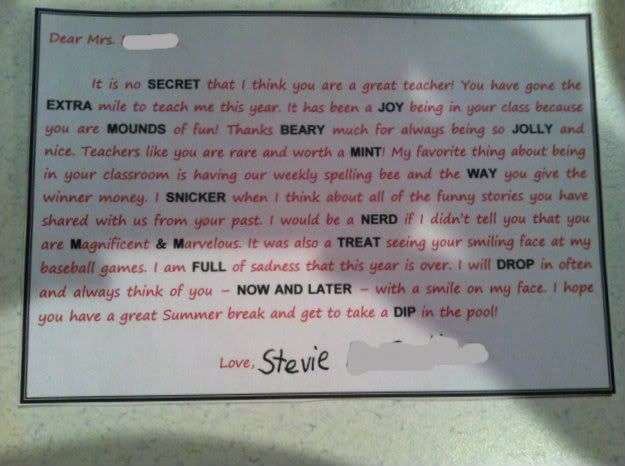 Because Alex's Kindergarten room is called Rainbowland, I changed the colors on his letter.
I think Alex's teacher will smile when she reads this.
They turned out really cute.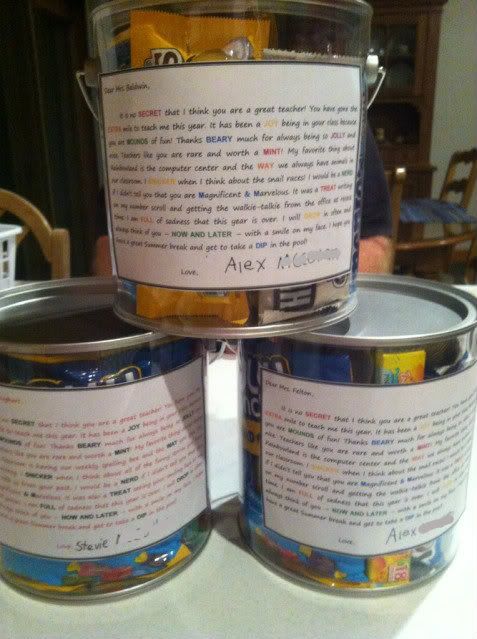 This post is linked to Works For Me Wednesday.