Y'all.
We had a busy weekend up in here.
We kicked off the weekend at the ball field on Friday evening. Stevie's team, The River Bandits had to quit at the end of the fourth inning due to a time restriction because there was a game immediately after ours, which stinks because we lost by ONE stinkin' run.
And speaking of one run… that's exactly what Stevie got on Friday evening.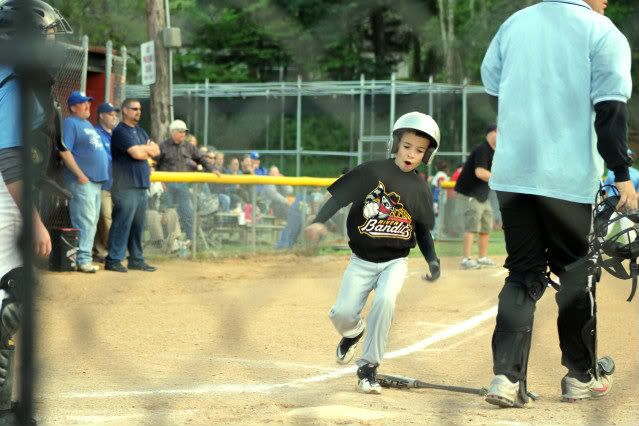 And yes, before you ask, I screamed like a c-r-a-z-y person.
After the game, I spent several hours sitting with McDaddy's sweet grandma at the hospital. While she rested, I tidied up the baseball book (I'm the bookkeeper for Stevie's team and a messy baseball book drives me CRAZY!), caught up on some e-mails and just about jumped out of my skin when I thought I had been shot through the 5th floor hospital window.
Luckily, the "shots" I heard were just fireworks at the WV Power baseball field, which is within a block or so of the hospital.
Have I mentioned that I love baseball season?
Stevie's game was cancelled on Saturday, but Alex's team (HotRods) had just enough time to get their game in before the storm hit the ball field soaking us on the way to the car.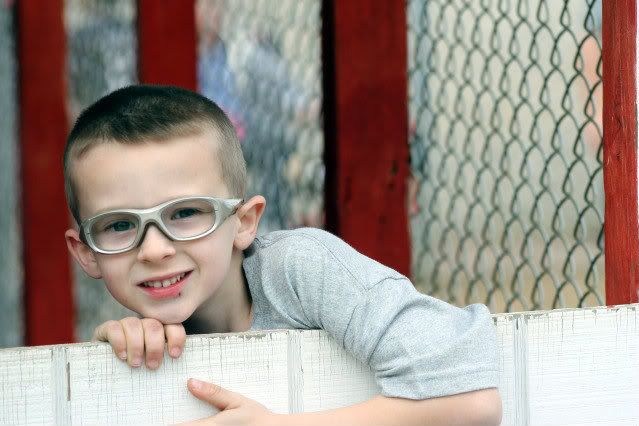 After the game, we stopped at the grocery store, ran home, threw on a pot of green beans, prepared some potato salad, changed clothes, and rushed out the door to attend Stevie's cub-scout blue/gold banquet… where we learned that nothing puts a SPRING in a boy's step like winning first place in the father/son bake-off.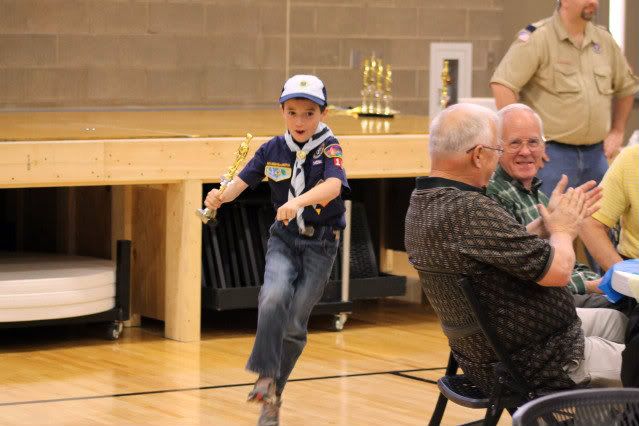 And just as soon as the banquet was over, we rushed into town to see Matthew West and Casting Crowns in concert.
And what a concert it was.
Alex may have been a little young, but he seemed to enjoy the concert,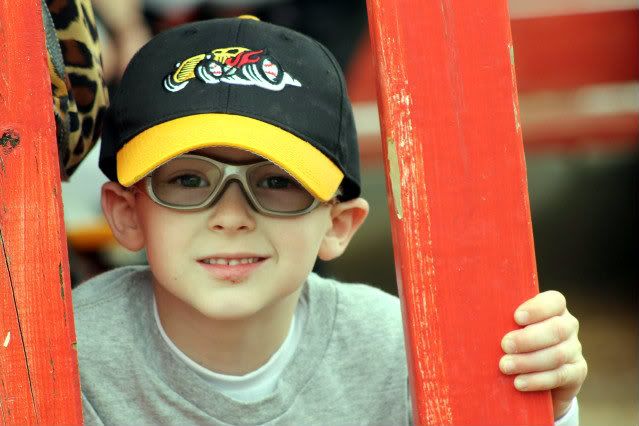 until he fell asleep on my lap.
Stevie enjoyed himself. It was evident as he sang and squealed and cheered and clapped. I was moved to tears when I looked over to see his eyes closed and his hand raised in worship. And all the excitement from the weekend must have worn him out because the next time I looked over at him he was asleep on McDaddy's lap.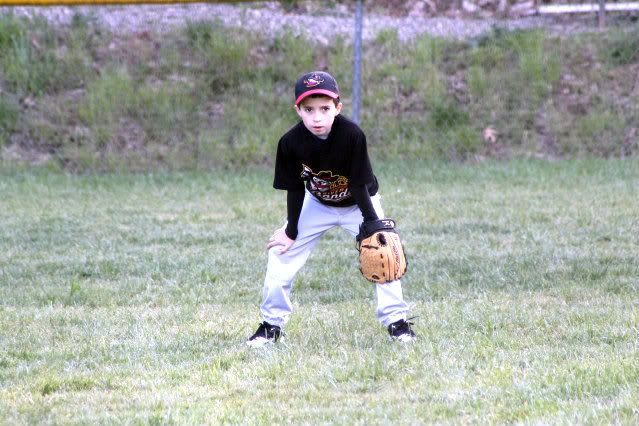 Spring is an especially tough time for this little fella and his temperamental respiratory system.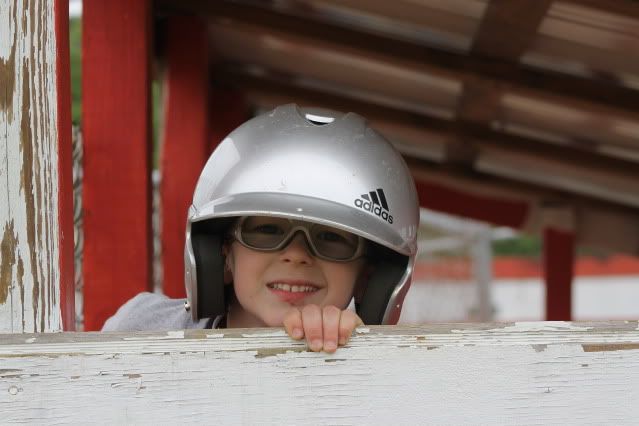 Both boys are tough on these SPRINGS as you can see.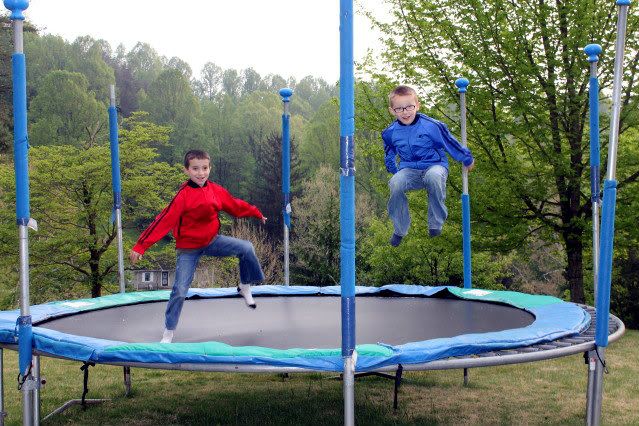 Spring has sprung around here.
The pollen is high.
The jumps are high.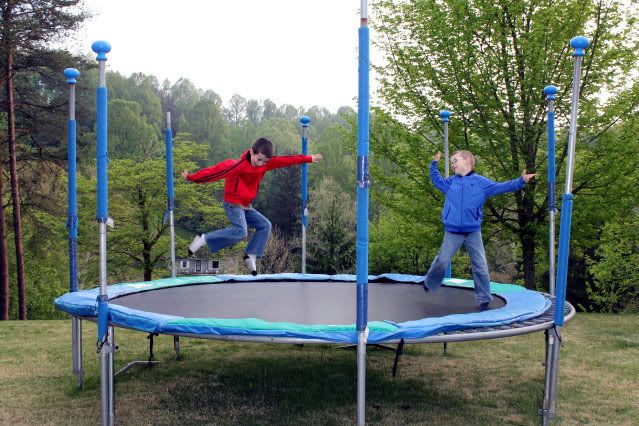 And my speed would be high too, if I were driving around in this sucker today!
 Have a great week, y'all!
This post is linked to You Capture where this week's challenge is SPRING.