My day was filled with things that I absolutely love!
For starters, I made a special Valentine's lunch for my loves.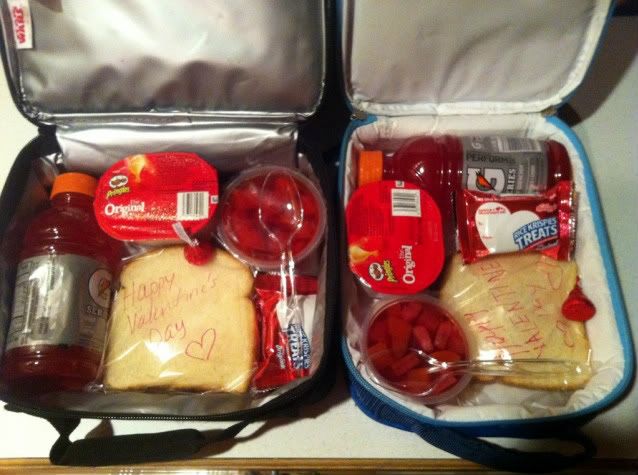 Later in the day I attended not one, but two Valentine parties (complete with cookies and ice-cream and sprinkles and loud voices, and giggles, and smiles, and excitement) where my sweet boys gave out these cute Valentine cards to their friends.
In between Valentine parties I made two trips to the mall (in one day!) to find McDaddy a watch, and I also made a message board for him which I saw on Pinterest earlier this week.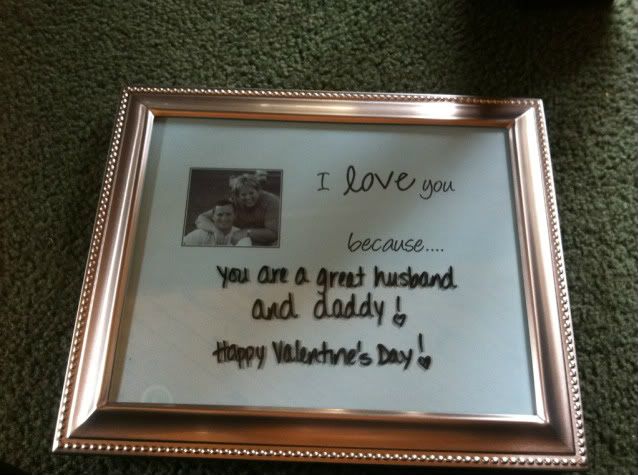 And after a wonderful dinner with my hot hubby, he took me shopping AT THE MALL.
Y'all.
He is a good man.
He knows how to make this girl smile.
In fact, I've been smiling all day long.
I am a lucky gal.