I absolutely love Pinterest. It has slowly become my go-to site when researching something, or planning a project, or needing a  gift idea. I waste spend lots of time pinning stuff.
There are so many great ideas, recipes, signs, and decorating tips, I wouldn't even know how to begin describing how great the site is. I don't care who you are, you WILL find something on there that makes you say "Why didn't I think of that?" or "What a great idea that is!" On more than one occasion, I felt the overwhelming urge to bust out the glue gun. Only instead of getting my glue gun out, I didn't. 
But I do plenty of daydreaming. And I get inspired. And crazy as this sounds, last week, I got all excited about a cooking tip.
If you know me in real life, you know that I am not known in my social circles for culinary expertise. Rather, I am known for being the loudest friend most of my friends have.
A fact that I take great pride in.
Somebody's gotta be the loud one, right?
ANYway.
I found a great cooking tip on Pinterest and I know that it works because I tried it.
When cooking something on your stove top that can boil over, you know, because you are talking on the phone to Becky, or going over homework, or hung up on the Facebook, place a wooden spoon on the pot.
The wooden spoon will keep the pot from boiling over.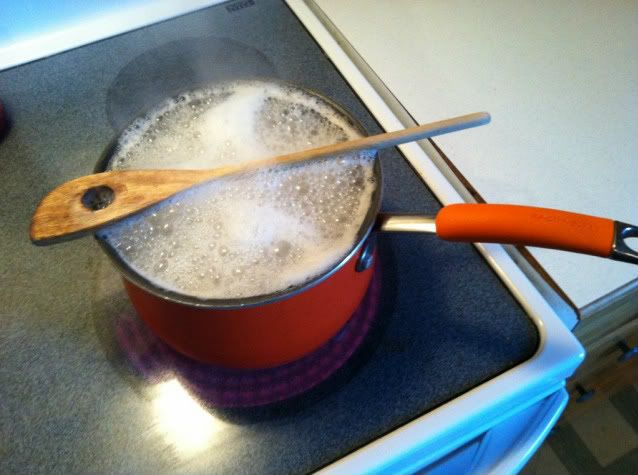 You. Are. Welcome.
That's what I learned this week.
Now, what did YOU learn?
For the long drawn-out version of how to link up, go here.
This post is linked to WFMW.